Over the years, the vagaries of everyday life weaken our hair. To remedy this, here is a selection of hair products with keratin that will allow you to repair and strengthen them.
For several years now, keratin-based hair products have continued to flourish on the market. Their promise? Find a dream mane, luminous and full of vitality.Repairing shampoo, mask or sublimating serum… But what is this natural protein that ensures the strength, shine and elasticity of our hair? Present at 95% in our hair fiber, the latter protects our hair from external aggressions and also allows it to grow. But as these last, the keratin tends to be exhausted and disappear. Zoom on these keratin-enriched treatments that will bring your dull and damaged hair back to life.
Which keratin treatment to choose for beautiful hair?
The causes of a lack of keratin inside our hair fiber are multiple. Fans of blow-drying or excessive straightening? Your hair may suffer from the heat emitted by your straighteners or your hair dryer. Ditto if you are used to regular scans or permanent coloring at your hairdresser. Your hair is less shiny and looks more damaged than usual. So for your hair to be radiant again, many specialized brands have chosen to offer complete ranges based on keratin to fix them permanently. In the form of treatments or cures, you are spoiled for choice to deeply nourish your mane. This natural protein is now the main ingredient in the formulations of many hair products specially designed for weakened hair.
The best keratin treatments on the market
Shampoos, conditioners, thermo-active sprays, masks, even food supplements…. We have selected our favorite keratin treatments for you. These are suitable for all hair typesand more particularly to dull and damaged hair.
* To discover the products, click on the images.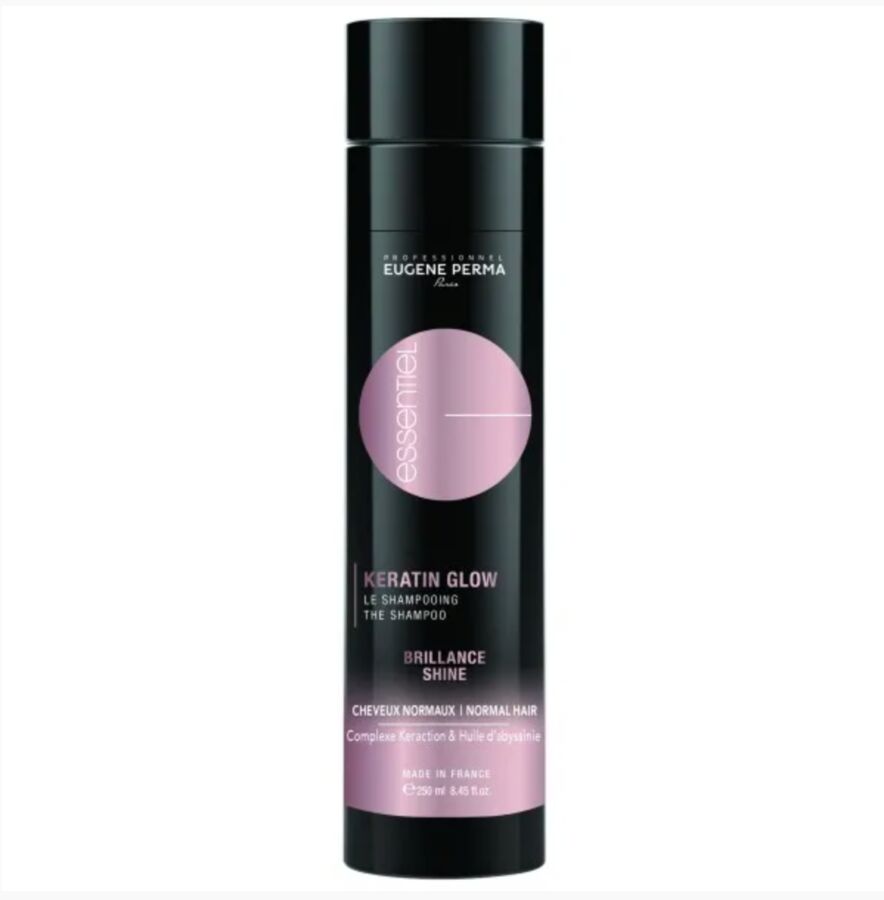 Enriched with keratin and crambe oil, a plant native to the kingdom of Abyssinia in Ethiopia, this Eugene Perma shampoo is multi-use. This removes the impurities that tend to dull your hair fiber, while repairing it. It brings softness and shine to your hair.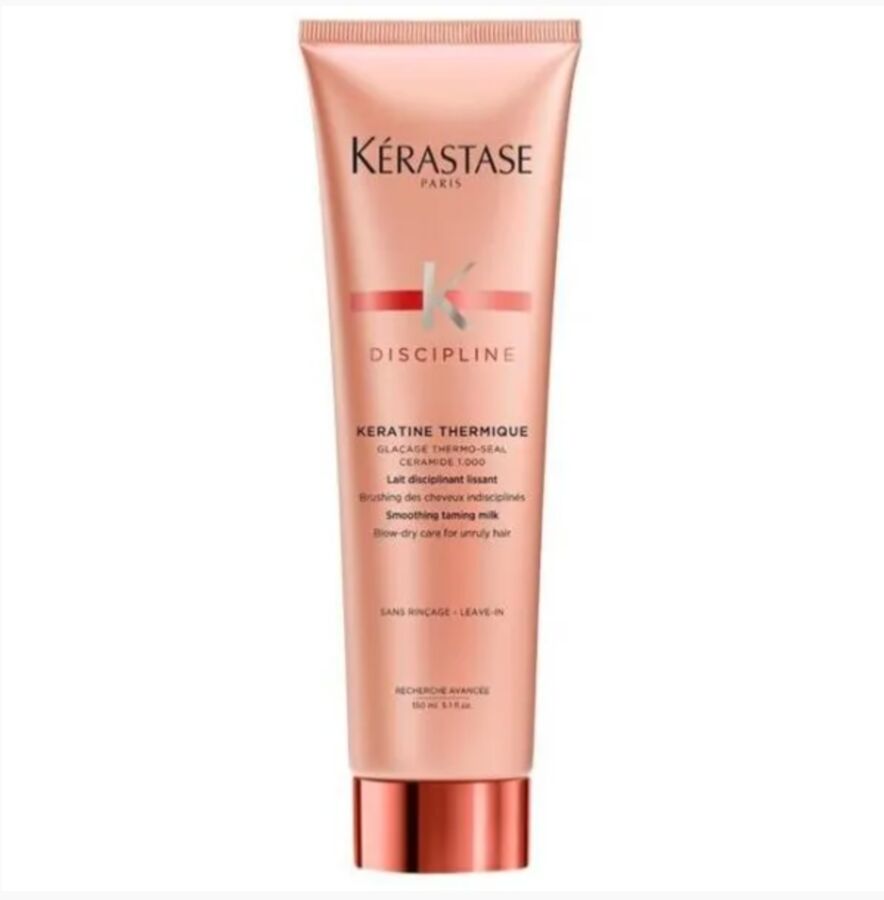 Ideal for getting an impeccable blow-dry, this Kérastase keratin milk will allow you to smooth even stubborn hair. The latter also facilitates styling and protects your hair fiber from possible daily aggressions.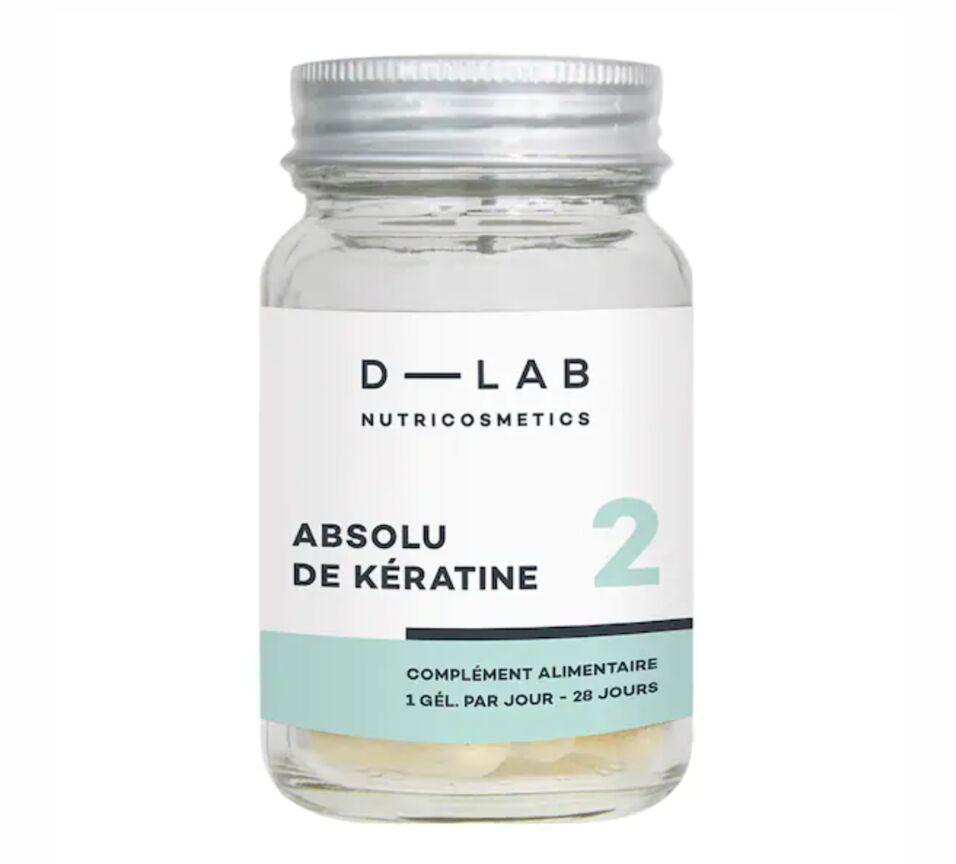 Thanks to their keratin-based formulation, D-Lab Nutricosmetics food supplements have become a brand bestseller. They promote hair growth and increase their volume over the course of the treatment.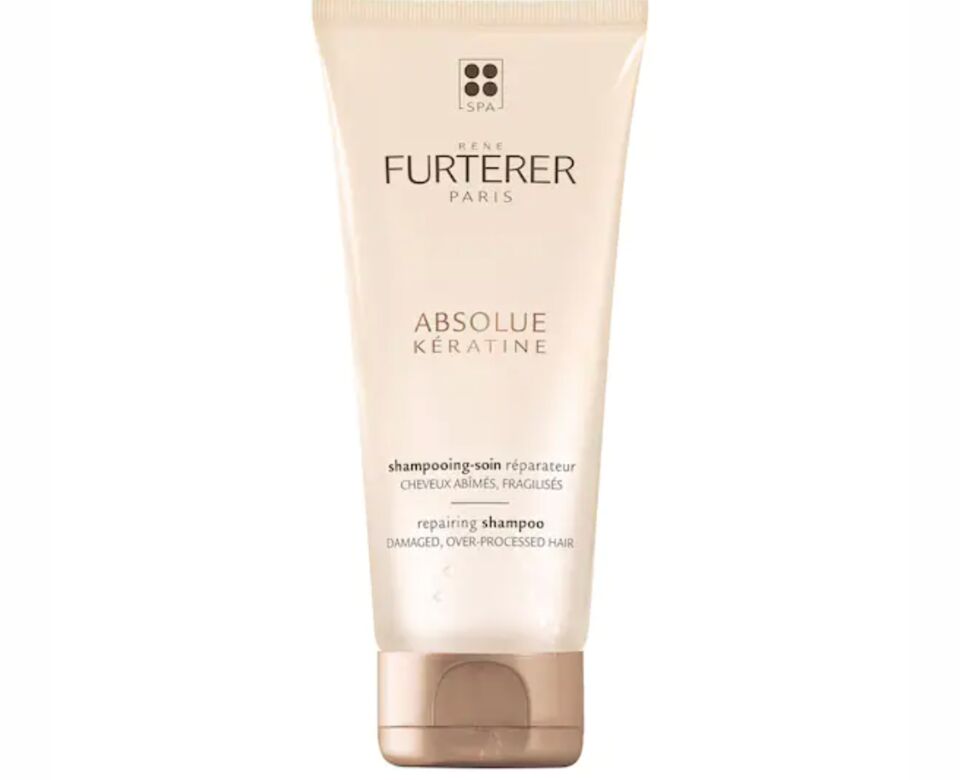 This shampoo signed René Furterer is a real makeover for your hair. The latter deeply cleanses your hair and regenerates your hair fiber. often solicited by coloring or straightening at all costs.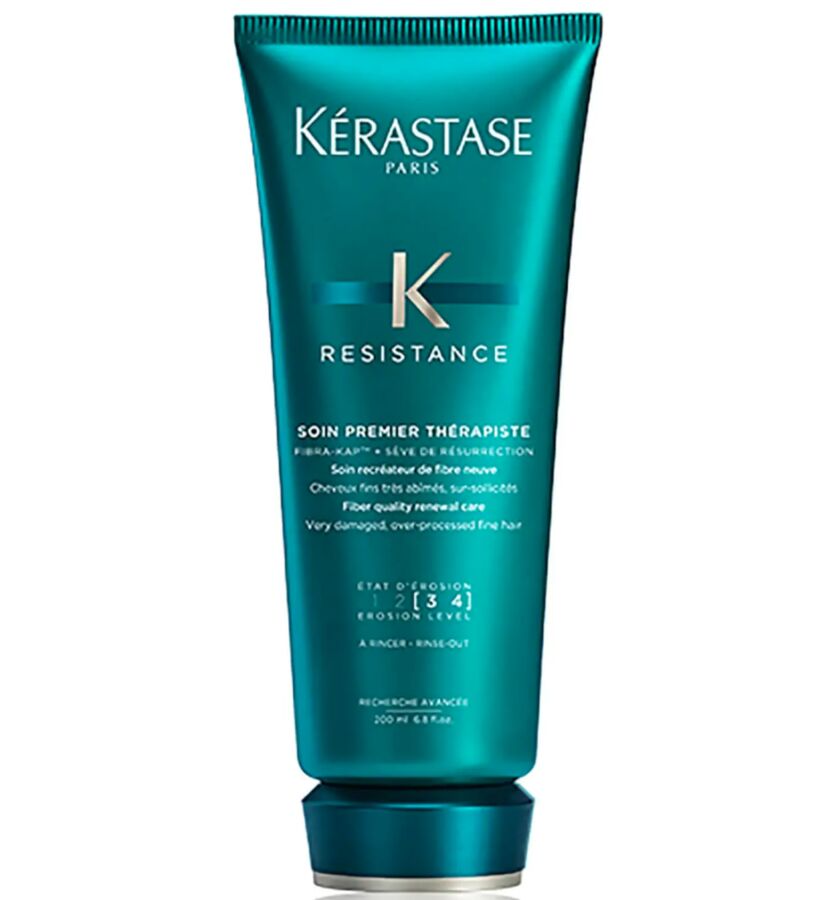 In order to identify hair damaged by chemicals, Kérastase's keratin pre-shampoo treatment helps to gently prepare your hair fiber before cleaning it with your favorite shampoo. This natural protein present in the formulation helps to hydrate your hair.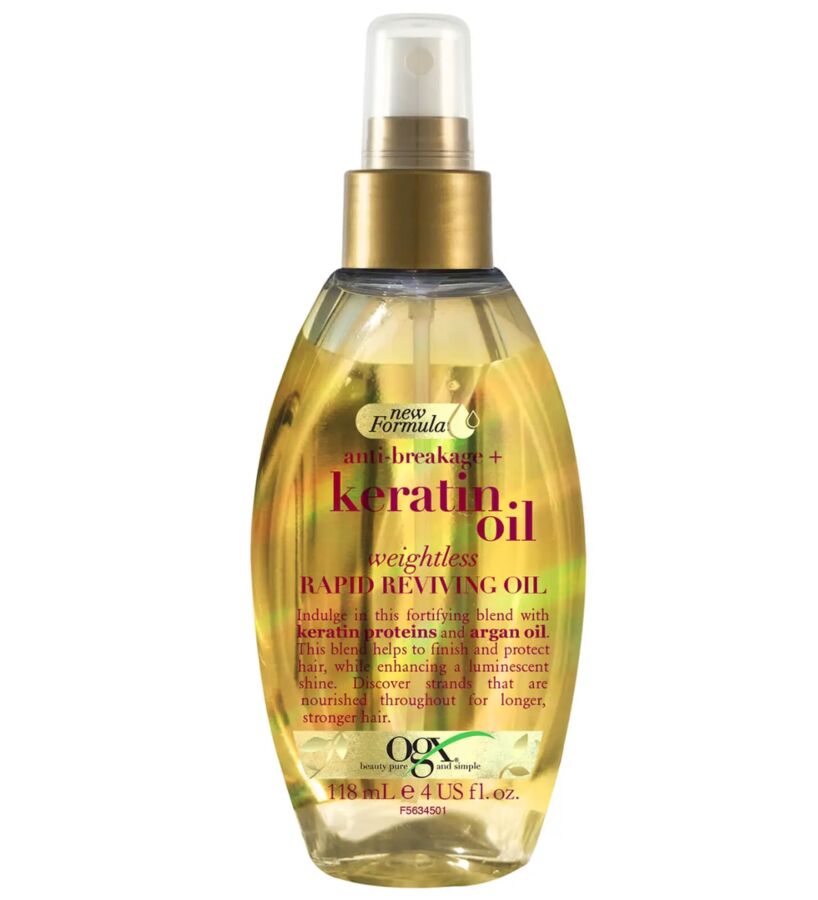 After completing your hair routine, apply OGX's Revitalizing Mist to strengthen your brittle hair to make them resistant.
The other alternatives to repair your hair in depth
Keratin straightening
Do you want a tamed and radiant dream mane without spending hours in your bathroom? A solution is offered to you: keratin straighteningalso called Brazilian straightening. This treatment will smooth your hair by injecting keratin, a natural protein that will restore suppleness while eliminating frizz. Even if it is possible to perform keratin straightening at home, this service is preferably carried out by a professional hairdresser. On the price side, count between 200 and 600 euros depending on the length and thickness of your hair.
hair botox
To deeply nourish your hair, you can also opt for hair botox. Based on keratin and hyaluronic acid, it promises to bring your hair fiber back to life. Fast and efficient, this service will only take about twenty minutes. For a session (to be renewed approximately every three months), the prices of the latter are included between 50 and 200 euro.