You must have heard of Olaplex and its incredible hair protocol. We (re) zoom in on the brand, and its capillary bond maintenance system.
A protocol for all hair damage
There are way more ways to damage our hair than there are ways to fix it. There are 5 major factors: thermals with hair dryers and other ultra hot irons. Chemicals: coloring and bleaching. But also smoothing care: it is not because it is indicated care that it does not damage! Brushing and tension on damp hair are also brittle factors. And finally, environmental factors (sun, extreme humidity) and pollution can weaken the hair and break the capillary bonds.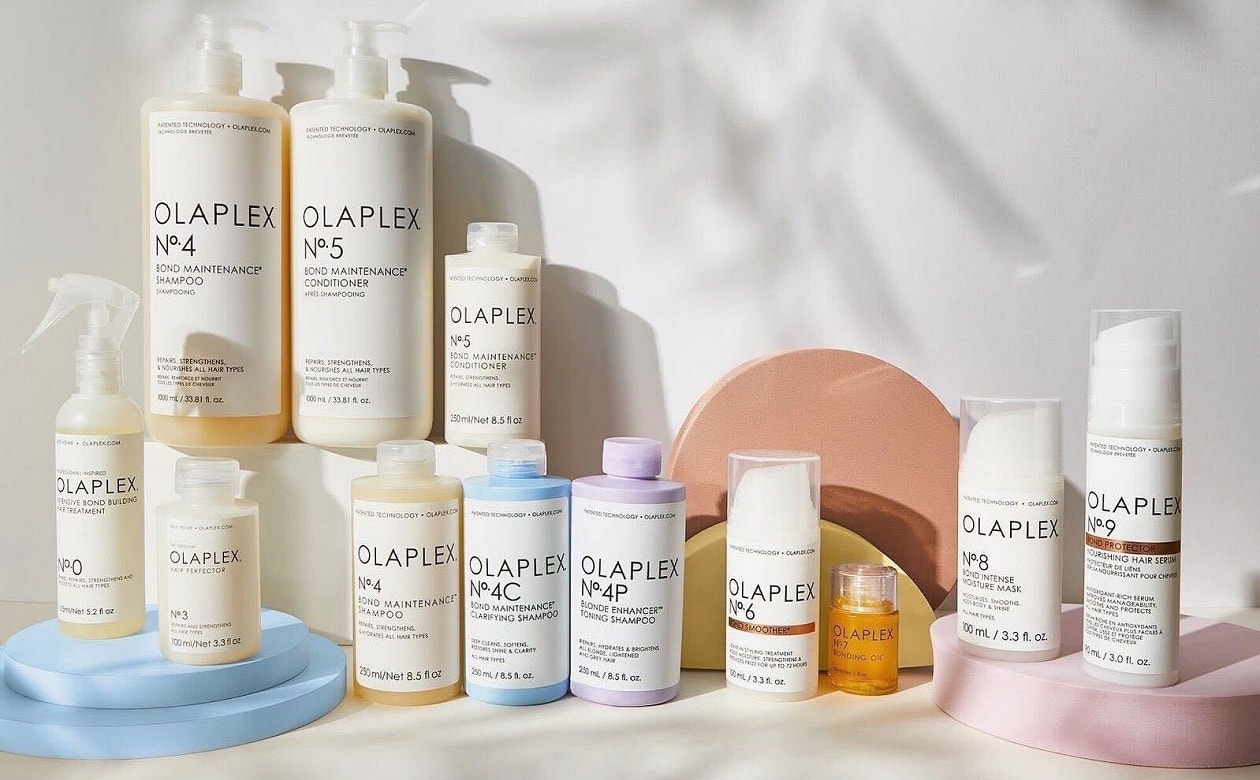 But this is where Olaplex's formula differentiates itself with a product suited to every situation. And we find in each of the products the bis-aminopropyl diglycol dimaleate. Kesako? It is THE star molecule of the brand that repairs and protects the hair from the inside. You can also use Olaplex on all hair types. Curly, straight, curly: technology works for everyone.
A technology used in hairdressing salons
Although the brand is very recent (created in 2014 in a California garage), it has gained worldwide fame very quickly and has risen to the rank of the biggest hair care brands in the world. And all this thanks to the support of hairdressing professionals: the first fans of the Olaplex protocol are the hairdressers!
We find the brand not only at our neighborhood hairdresser, but also at the hairdressers of stars! Nearly six world-renowned hairdressers (those of J-Lo, Kiernan Shipka, Gwyneth Paltrow and Charlize Theron) are Olaplex ambassadors.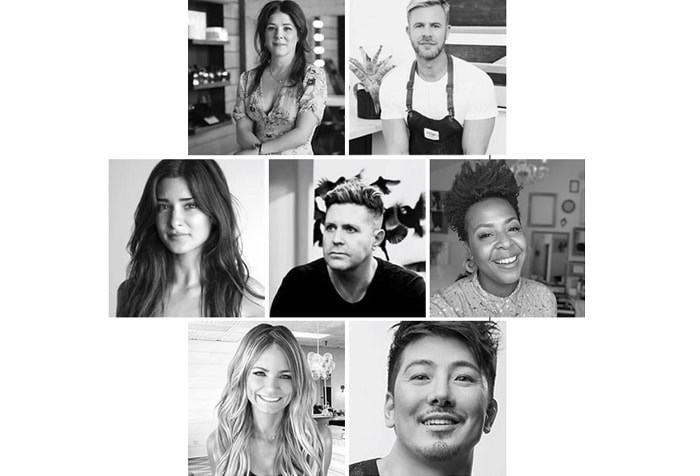 The brand initially focused on products exclusively dedicated to professionals before launching with the general public. Moreover, even today, treatments number 1 and 2 are not available over the counter. Your hairdresser is waiting for you to do the full protocol if your hair is super damaged.
To fix your hair at home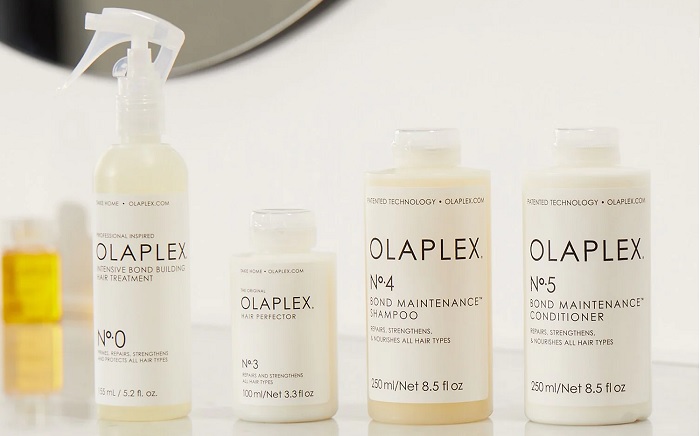 To continue caring for your hair at home, Olaplex has set up a dedicated routine with nearly 9 products. Starting with the two hair preparation treatments: number 0 (intensive bond building) and best seller number 3 (hair perfector). These two pre-treatments are used together once a week. The 0 makes it possible to target the hair to be repaired even more and is used upstream of the number 3 which can be used alone. Pro-tip: take number 3 with you to the beach and put a dab on your hair before getting it wet.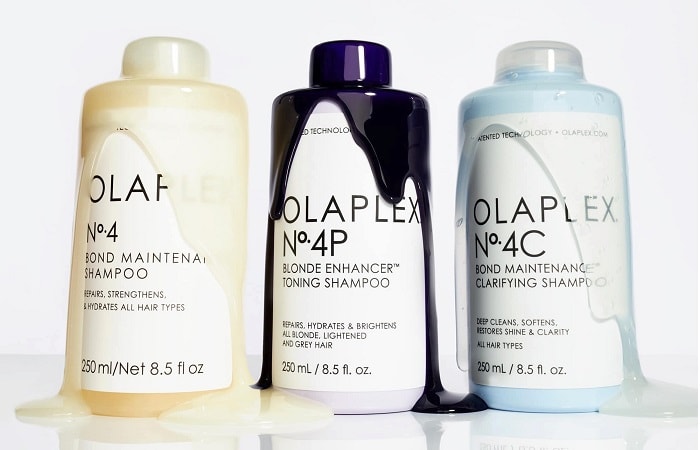 For more regular maintenance, we turn to the shampoo (number 4) and conditioner (number 5) combo. The brand also offers a 4P number: a purple shampoo specially dedicated to blondes. And the latest novelty: shampoo number 4C. The latter is used once a week and clarifies the hair by eliminating all residues. Finally, to nourish damaged hair even more intensely, choose mask number 8 (avoid if you have extra fine hair).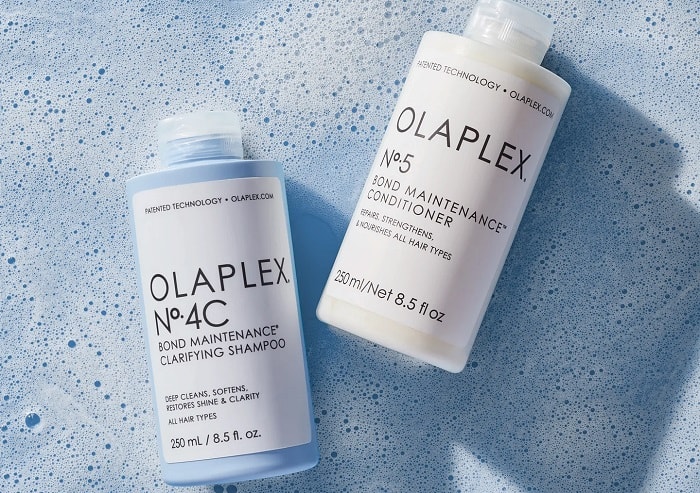 On the post-wash side, there are 4 different treatments: number 6 is a leave-in styling cream to eliminate frizz and soften flyaways. Number 7 is the essential repairing oil: it is particularly light and a few drops are enough to nourish dry ends. Finally, the latest novelty, the hair serum: number 9. Leave-in treatment, it will protect the hair from pollution but also from heat up to 230°.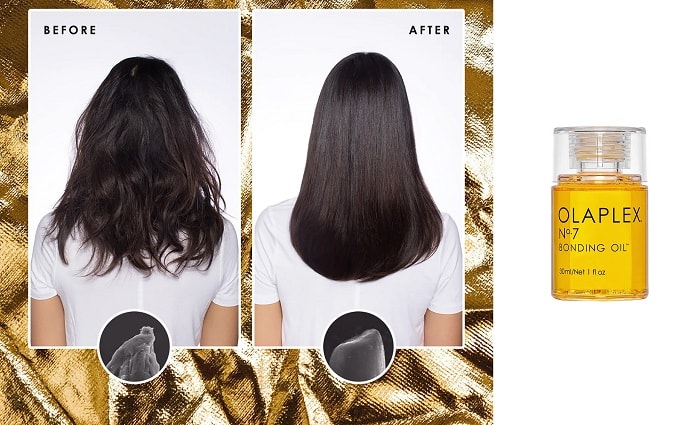 Finally, Olaplex products are vegan, without sulfates, phthalates, phosphates and are not tested on animals.

Sarra Khemiri
Associate Marketing and Partnerships Director