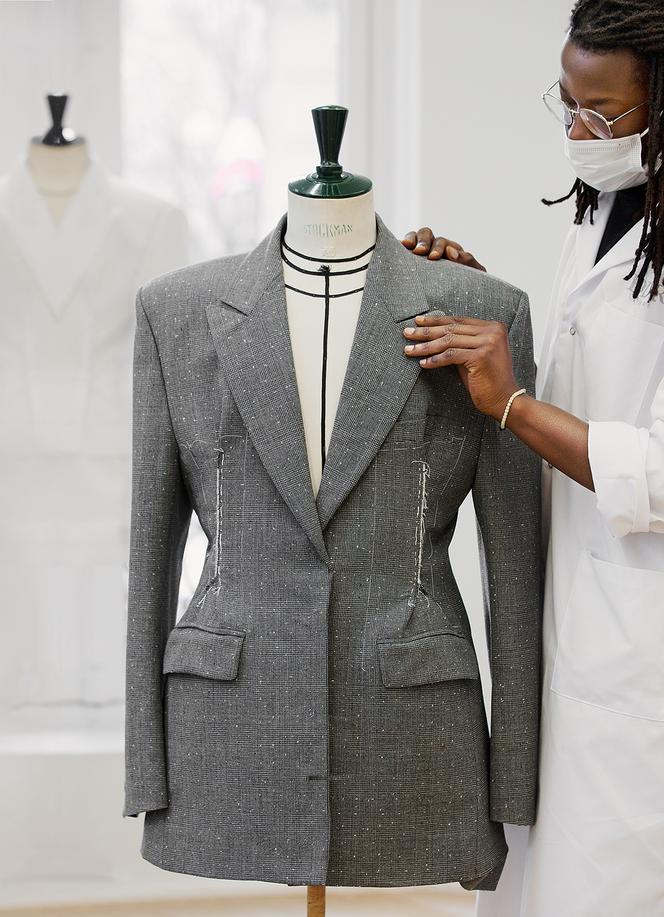 Narrow waist, curved hips, small shoulders: you can instantly recognize the Bar jacket, an emblematic piece of the New Look. For the first time since its creation in 1947 by "Mister Dior"as the founder is still called on avenue Montaigne, it blossoms in the men's department.
An idea driven by Kim Jones, the artistic director of the men's line. This English travel and old book buff has continued, since his arrival in 2018 in the French house, to inject into men's ready-to-wear techniques usually devolved to haute couture – from sophisticated sequin embroidery in sets of drapes and floral or pastoral motifs.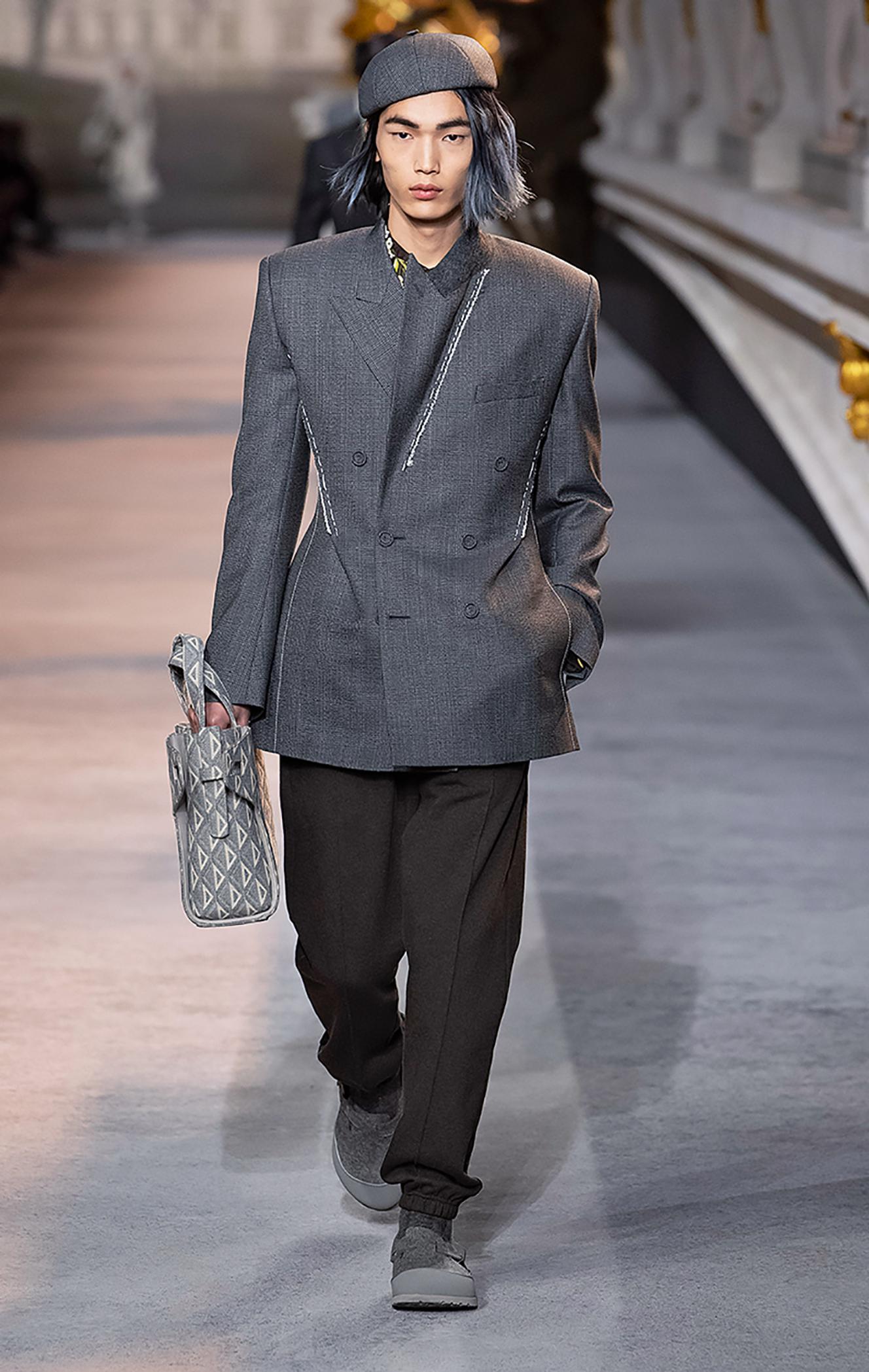 An ennoblement consistent with the original spirit of Christian Dior who, in a confident voice, slipped to RTF listeners in January 1951: "Don't forget that above all, getting dressed means looking beautiful! »
But how, in 2022, can this key piece of post-war femininity be adapted to a man's body? "We started from a classic men's jacket to transform it into a Bar jacket"explains Myriem Peyret, head of the workshop.
Read also
Kim Jones: "I want to give a light version of the English costume"
At the start, there is always a white cotton canvas with a rigid feel suitable for working curves in relief, then the drawing of a pattern which will then be used to assemble and reproduce the garment in specific fabrics.
Here, the Prince of Wales or the houndstooth, for example, required meticulous work: "We had to handle them with care so that the patterns were perfectly aligned, especially on the pocket flaps. » Not to mention the buttons which, traditionally on the Bar jacket, are also skilfully covered with fabric to blend in with the weave.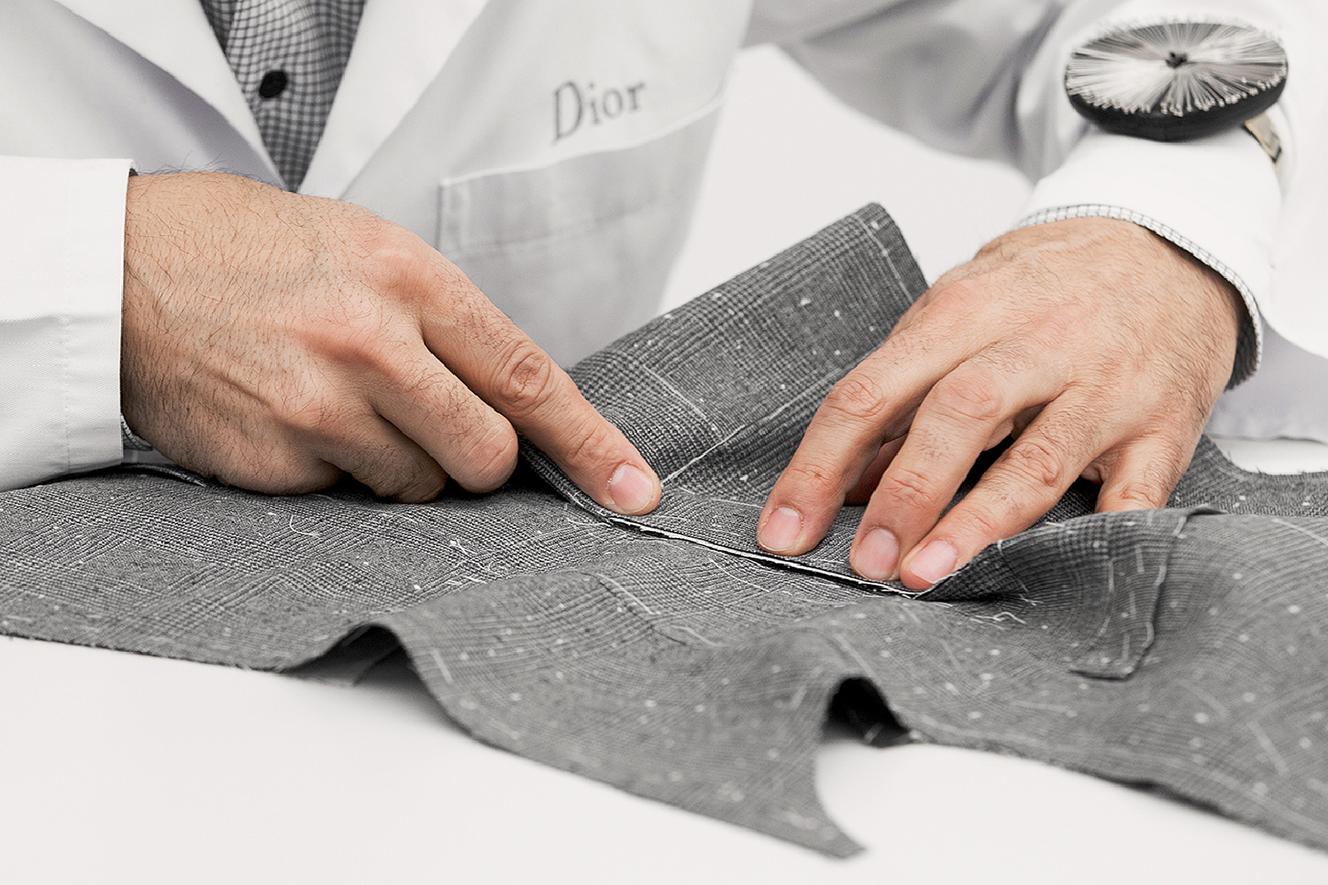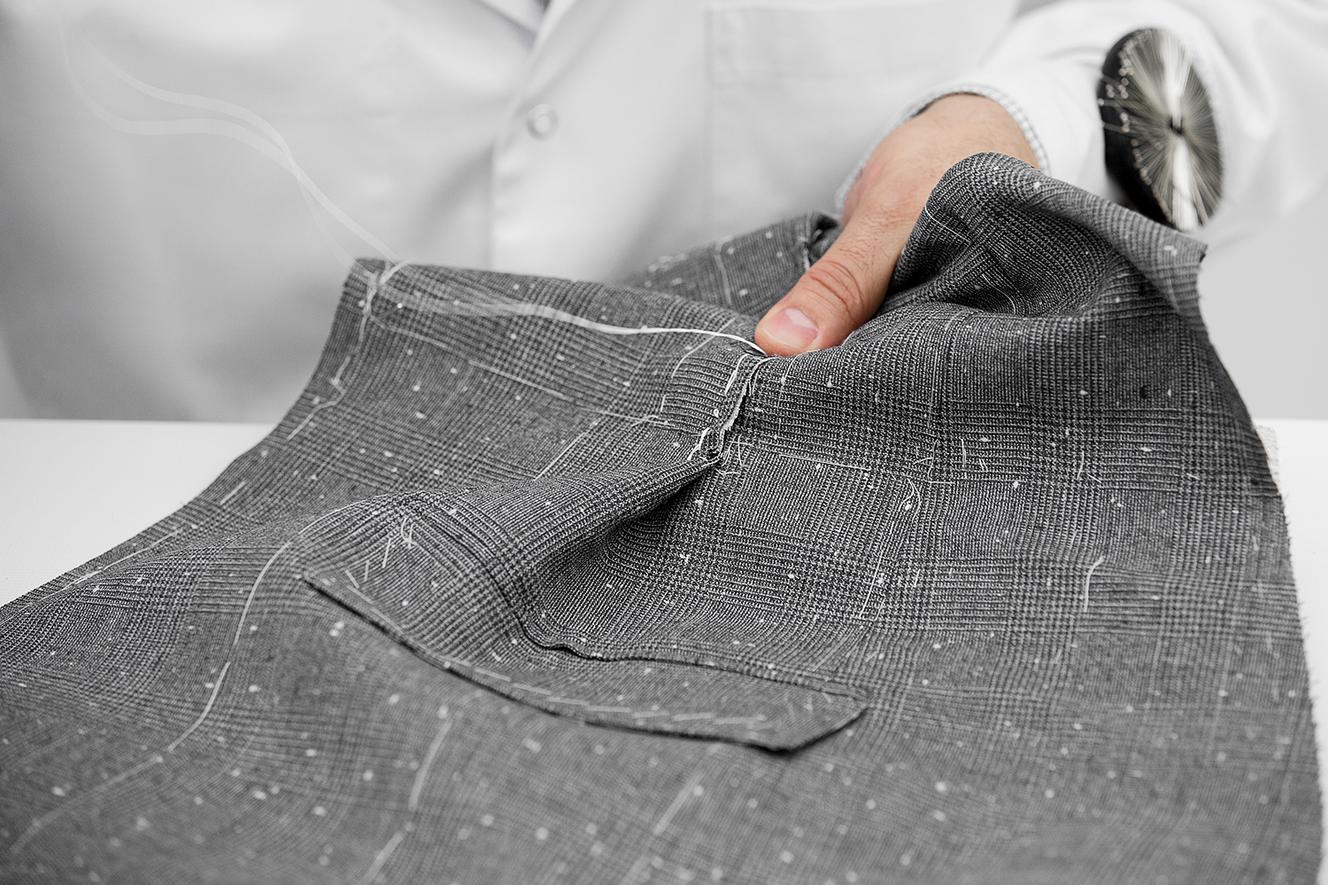 To guarantee the famous form of "inverted tulip", the jacket has been provided on the inside with padding reinforced with a horsehair lining. Above all, Kim Jones wanted to put his stamp on it: rather than sharply bend the waist, as in the women's version, he chose to bring the woolen material closer to the body using two pleats, pinched laterally on the front .
And this without trying to hide the ruse that reveals the interlining – he even wanted to highlight these folds with handmade white topstitching. "This know-how comes from work techniques that have persisted since the 19th century.e centuryrecalls Myriem Peyret. Rather than hiding them, Kim wanted the historical and manual dimension to be made visible. »
Bar JacketDior Men, €3,500.