French champion last spring, Claire-Marie Dramé sets out to conquer the continental title at the Savate European Championships in Boulogne-sur-Mer.
Claire-Marie, you are about to compete in the European Savate Championships. Gold goal?
Indeed, this is the objective, it would make it possible to close this beautiful year in style. It was my goal when resuming competition, to have an international title. So far, I haven't reached my goal yet. I will do everything to get there.
Did the level you found this year surprise you?
Yes really. Frankly, if we go back a year, it's quite unexpected. I changed clubs because I moved, so I moved away from where I was before. It was a whole new club for me. New coach, new team, new staff, so I had no idea where I was going. I still want to point out that I fell into a great club, SC Draveil. They took care of me very well. Talking about the beginning of the year, I was really in the dark because it's been five years since I stopped. I had three children since my title of European champion. At that time, I thought it was really the end of my career. Finally, I don't know, I had a desire to come back. But I wasn't sure of myself, I was quite uncertain. I had a lot of doubts. What is certain is that I did not return to competition to lose. To win again, I dreamed of it. But it seemed crazy to me.
What was the trigger that made you realize that winning was possible again?
The click is to have been surrounded by the staff of my club. It allowed me to go get things that I had never been looking for. My management, my coach, even the president of the club, the sparring, it was they who gave me the click, who showed me that I still had something in me, even more than before.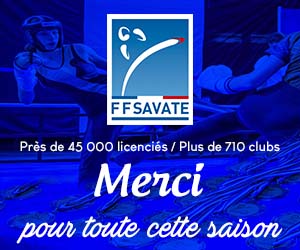 "I am guided by my emotions"
This "more than before" is also the experience…
Yes it's clear, in my final of the French championships for example, what made the difference was experience. It is a real asset that makes my strength. I think that on the European championship, it may be the same thing, experience can play a fundamental role. But for the moment, I don't ask myself more questions than that about the fight to come. I prefer to focus on myself, prepare myself 1000% to be ready and give the best of myself.
With now three children, how do you manage this life as a top athlete?
It is clear that it is one hell of an organization! This has been the case since the beginning of the year. Being organized allows me to prepare in the best conditions. In recent weeks, there have been internships in the France team. These are times when I didn't have my children with me, so I was able to prepare and focus exclusively on training. The rest of the time, I trained very early in the morning, before everyone got up at 7am. In the evening, when my husband came home from work, I practiced again.
Your goal is the European title. If you succeed, will you continue your career?
Frankly, I don't want to comment on that. For the moment I do not know. I'm really going step by step, that's been my watchword all year. For now, I'm just focusing on that goal. Then we'll see. I am guided by my emotions, so I will see what I want.