A family adventure
Fans of solid, natural and/or organic treatments, your bathroom is adorned with the best hygiene and beauty treatments, good for your skin and for the planet. Problem, it is sometimes difficult for you to find French care, with a really clean composition and without controversial ingredients.
Luckily, there are some brands spotted on the web that you can blindly trust. This is the case of Like beforea family business created by Sophie and Nil, two young French parents, keen to pave the way for as many people as possible to a healthier and more environmentally friendly mode of consumption.
Having at heart to use gentle cleansing products for the skin of their young child, the couple quickly realized that the organic care they used ended up despite everything, by irritating the epidermis of their toddler, causing red patches and other inconveniences. From this misadventure will be born the click which will decide the two young parents to launch out in the manufacture of natural and organic soaps, before creating, some time later, the brand Comme Avant, whose products are manufactured in their workshop near Marseilles.
Today, it is possible to find on their website and at an affordable price, many hygiene and care products, but also cleaning products, all certified Slow CosmeticsCosmos, vegan and Ecocert, as well as some textile pieces such as shorts or sweatshirts, GOTS certified and designed to last.
Conscious that it is important to consume less and better, Sophie and Nil try to offer products with low ecological impact, manufactured in complete transparency and without superfluity.
Also to discover:We tested the On The Wild Side hair range, and our hair loved it
our selection
Among the Comme Avant products that catch our eye and which could well become our little favorites for the start of the 2022 school year, we find a solid deodorant, a solid hair care product, as well as a natural make-up remover. Zoom on these three flagship products of the brand.
solid deodorant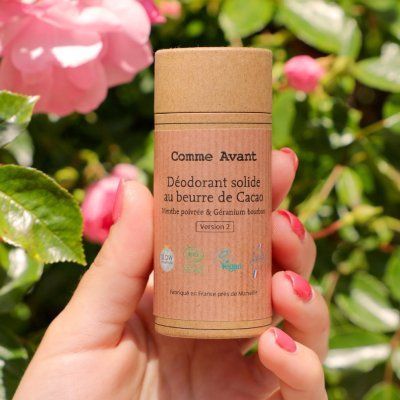 Certified Cosmos, this deodorant enriched with cocoa butter, moisturizes and regulates perspiration without attacking the skin. With bourbon geranium and peppermint, it is dermatologically tested and guaranteed without baking soda.
Geranium and mint solid deodorant, €10.90
Solid hair care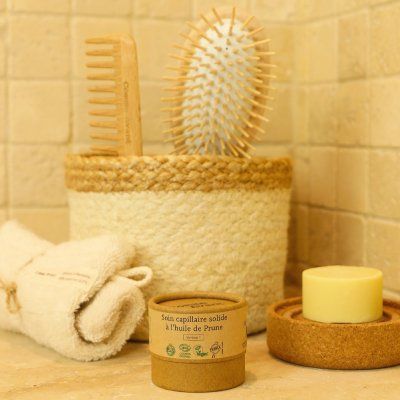 Enriched with French plum oil and sunflower wax, this certified organic hair care nourishes and softens all hair types, while lightly perfuming it with a delicate plum scent. Offered in cardboard packaging, it is applied to dry hair, to be left on for 30 minutes to overnight before shampooing.
Solid hair care, €14.90
The solid makeup remover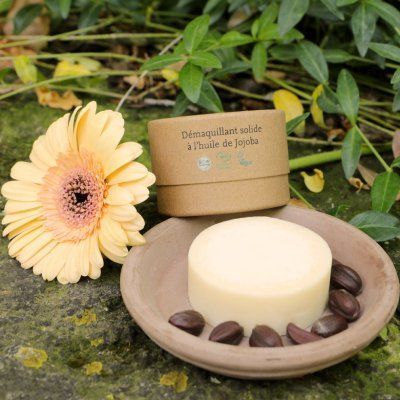 Also certified Cosmos, this solid make-up remover enriched with Jojoba oil, cleanses and rids the skin of all make-up residues, even waterproof, and other impurities. Gentle on the eyes, it is suitable for sensitive skin and leaves the skin soft and soothed. Without coloring or perfume, it guarantees optimal make-up removal and a perfectly cleansed face.
Solid make-up remover, €10.90
Discover the other Comme Avant products and clothing by clicking here.
This article contains affiliate links that may be subject to remuneration from our partners.