Topo, testimonials, conversations with a guest… Aleteia has selected six podcasts on the couple, each of which addresses the major themes of married life in their own way.
Whether you want to prepare for marriage, have difficulties in your relationship, or simply want to take care of your relationship, these podcasts dedicated to couples cover many subjects in different forms. Psychologists, sexologists, marriage counselors or even priests share their experience and give keys to making love last in the couple.
1
A podcast dedicated to marriage preparation
Marry and last. Podcast hosted by Father Pierre Marie Castaignos, author of several books for engaged couples, in collaboration with Aurélie and Joseph Dhavernas. Father Pierre-Marie Castaignos, priest of the community of Servants of Jesus and Mary, is trained in philosophy, systemic psychology and is a couple therapist. The first season of this podcast is made up of seven episodes for couples wishing to prepare for marriage. A second season offers two mini-series on the place of anger and professional life in the couple. In the form of a dialogue between Father Castaignos and Aurélie and Joseph Dhavernas, this podcast addresses all the major themes of married life: discernment, communication, freedom, fertility.
Marry and last.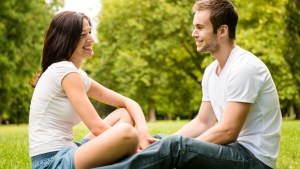 2
Testimonials from couples
At the heart of the couple is a podcast proposed by Soazig Castelnérac, creator of the Save Your Love Date concept, and Marylise Richard, psychologist specializing in couple therapy. This podcast is for all couples, both couples starting a relationship and couples who have been together for 20 years. With 47 recorded episodes, this podcast is a wealth of information and testimonials on a wide variety of topics. Soazig and Marylise receive guests every week who tell their personal story on various subjects: the illness of a spouse, the difficulty in procreating, the mental burden, the in-laws, the couple facing daily life, the blended family, disability, sexuality…
At the heart of the couple.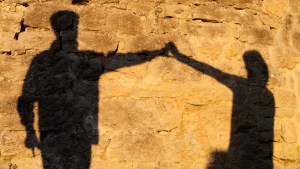 3
With a Christian look
The body, sexuality, affectivity, love and truth: what does God say about the human couple? Marie Binet, in The love in the couple, gives the keys to strengthen marital bonds. Marie Binet is a marriage and family counselor and psychologist. She has been accompanying couples for 14 years. Throughout the eight programs, Marie Binet tackles various themes: giving herself without forgetting herself, the parents of teenagers, the screens in our lives, the loss of a child… with a Christian perspective. Marie Binet speaks gently about each subject, without taboos, by deepening each situation, without judgment.
The love in the couple.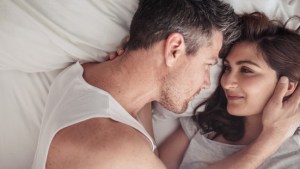 4
Montessori, Montbourquette… Gold mines for the couple
Long live my couple is led by Bénédicte de Dinechin, marriage counselor for 12 years. This podcast, started at the start of the school year, addresses for its first episode: "How to choose a good goal for my relationship". In this podcast, Bénédicte de Dinechin relies on her "mentors", the people who have helped her throughout her career. She is particularly inspired by Maria Montessori. Trained in marriage counseling, she also draws inspiration from Father Denis Sonet. Finally, she relies on the pedagogy of Jean Montbourquette, a Quebec priest and psychologist with whom she learned about self-esteem. So many people who have helped Bénédicte de Dinechin throughout her life and whose wisdom she wants to share.
Long live my couple.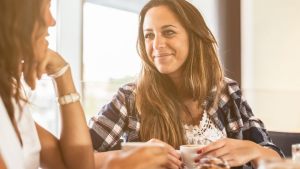 5
The Lasting Love Podcast
Lasting love, what a beautiful ambition! At a time when the consumer society has weakened and made our romantic relationships unstable, Thérèse Hargot, sexologist and couples therapist, aims with the podcast Lovecare to give keys to all couples to love over time. Every fortnight, she receives a guest and in the form of a conversation addresses a particular theme: ecology and love, how to better inhabit one's body, have a better knowledge of one's fertility, public speaking…
Lovecare.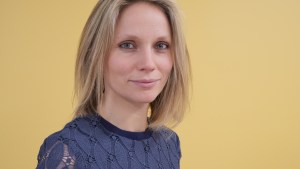 6
Overcome crises
couple's space is hosted by Florentine D'Aulnois-Wang. Psychotherapist, lecturer and founder of "Love Intelligence", Florentine d'Aulnois-Wang accompanies couples and singles to "overcome their crises and rediscover connection, desire, the possibility of great projects for two, the joy of 'loving…' In this podcast, Florentine answers a question asked by a user on Instagram every week. Sweet and benevolent, she tries to give keys to unlock situations that seem inextricable, without any judgment. A comforting podcast, offering many tools to move forward serenely in your relationship.
The couple's space.