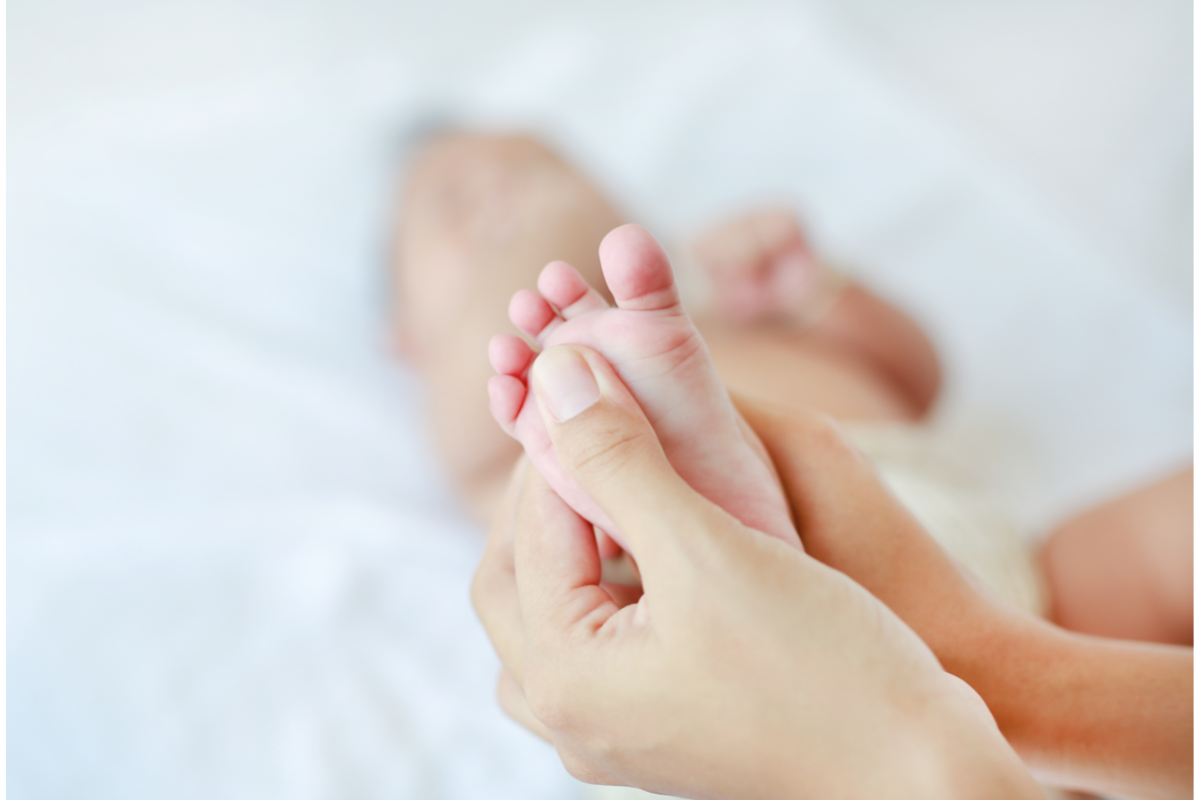 the massage is in fact a very relaxing privileged tactile exchange, which provides many benefits. Whether for ourselvess or for infants. As far as babies are concerned, massage promotes their weight gainreduces its rate stressstimulates its blood circulationcontributes to the quality of sleep…
In addition, the massage is also an additional opportunity for the little bout'chou, to strengthen one's bond with his mom or dad. Why ? Quite simply, because physical contact accelerates secretion attachment-related hormone:oxytocin. Finally, baby's massage is an opportunity to transmit all his tenderness and love through this moment of physical intimacy.
Preparing for a baby massage
Your little angel's massage cannot be improvised. It requires preparation which is a step not to be overlooked.
Precautions to take into account
A new born is a very small being brittle. It is normal for parents to be protective and apprehensive. In this context, we must be well prepared on all points. It is important to know that if our baby has health problems or is premature, it is necessary to seek the advice of a pediatrician before acting. Take into account thehygiene is also essential. We need disinfect hands and cut our nails so as not to risk hurting baby.
Since a massage is above all relaxinga calm environment should be established with temperature comfortable environment for welfare of the baby.
Choosing the right oil
Natural is always the best choice! Since the skin of the toddler is so delicate, it is necessary to favor the use of organic vegetable oil, like PRANABB Baby Sweet Almond Massage Oil specially designed for sensitive skin. This massage oil is based on sweet almond and vanilla. She favors the regeneration of the hydrolipidic film of the skin which reinforces the skin barrier of the baby.
In order to promote their well-being during the digestionspecial belly massage oil Weleda Baby Belly Massage Oil is ideal for massaging your baby's belly. You don't have to worry, because this oil is free of preservatives, dyes and synthetic fragrances.
The massage techniques of a baby for his well-being
● The belly : For this process, put your baby on his back with his legs bent. Then put your hand on his belly and make small circular movements, pressing lightly.
● The face : Always keep baby lying on his back. Gently massage her face with both hands, working down her neck. With softness and delicacy, direct your fingers towards his ears and make small pinches on his sinuses.
● The hands and the feet : Place piece of cabbage flat on your stomach. Then massage his hands and feet in turn. Be careful not to lift his limbs too much. At the end, rest his hand or foot in your hand, then gently knead his palm or arch; and massage her fingers and toes.
● The back : Put the baby on your lap, his belly against you. Then, slide your hand from top to bottom to massage his back, from the neck to the buttocks; finally, make small circles in the lower back.