How can we know which cosmetic products to use without attacking our skin, without taking any risks for our health? To try to answer this question, discover two key elements of cosmetics: glycerin and hyaluronic acid… Discovery!
What is glycerin?
You should know that glycerin is used in a wide range of products as well as hyaluronic acid and that both offer many advantages to having a good place in our bathroom…Glycerol, the scientific name for glycerin, is a viscous, odorless and colorless liquid that is present in all vegetable or animal oils and fats …
This liquid was discovered during a chemical reaction related to the manufacture of soap (saponification). By mixing an oil and a base of soda or potash, we obtain a soap and a residue: glycerin. Considered when it was discovered as a soap waste, it very quickly became an ingredient in its own right again thanks to its infinite qualities… Glycerin actually has two enormous advantages: it is hygroscopic and water solubletwo essential qualities in many fields such as chemistry, the food industry and of course cosmetics.
Hygroscopic means that it allows moisture to be retained, a particularly interesting quality for the production of non-dry products in food and for cosmetics. Water-soluble means that it can dissolve in water, another essential quality in cosmetics, as for a cream or a soap for example…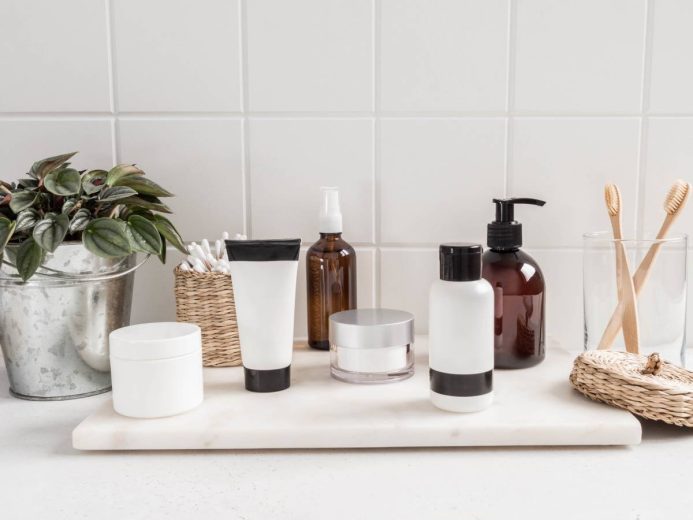 What is glycerin used for?
In the field of cosmetics, glycerin is found in many products intended for the beauty of the skin, hands, and hair. She hydrates, softens, protects and provides many benefits:
Glycerin is a moisturizing substance, because it retains the humidity of the air… By adding it to a treatment for dry hair or skin, it allows good hydration and will strengthen the hydrolipidic film of the skin and hair, forming a film that will serve as a bulwark against external aggressions (cold, dust, pollution, etc.).
Glycerin is emollient, which means that it makes the skin soft, just like the hair, which it smoothes and makes more supple.
Glycerin is water-soluble and also improves the texture of many products such as moisturizing creams, syrups, makeup products, or balms for example.
Glycerin protects the skin and hair from external aggressions by forming an occlusive film on the skin… This skin barrier also protects against bacteria, fungi, and prevents skin dehydration… It is therefore also found in products intended to protect oneself sun!
Glycerin is also healing because it promotes the production of lipids and collagen, two essential elements for tissue regeneration.
Healing, glycerin promotes the production of lipids and collagen. It thus stimulates tissue regeneration and therefore healing.
Where is glycerin found in cosmetics?
Taking up all the qualities stated above, it is not surprising that this versatile asset is very popular in the cosmetics sector… It is difficult not to use it as it has so many benefits. It is even found under the reference E422 in food products or cleaning products for the home.
Glycerin is therefore found almost naturally in soaps, shower gels, shampoos and other hair care products (balms, masks, conditioners) as well as in moisturizing creams and masks, make-up removers, toothpastes, repairing lip balms… As for its concentration , it must be between 2 and 5% so that its benefits can be perceived when using the product… On certain products targeted for very dry skin, or areas such as elbows or soles of the feet, the concentration can go up to at 10%….
Beware of products whose concentration is higher than 10%, they could promote dehydration of the skin, i.e. a totally counterproductive effect… Glycerin is a bit like the product that suitable for the whole familyyoung and old, and for all skin types including and especially skin that is described as "sensitive"!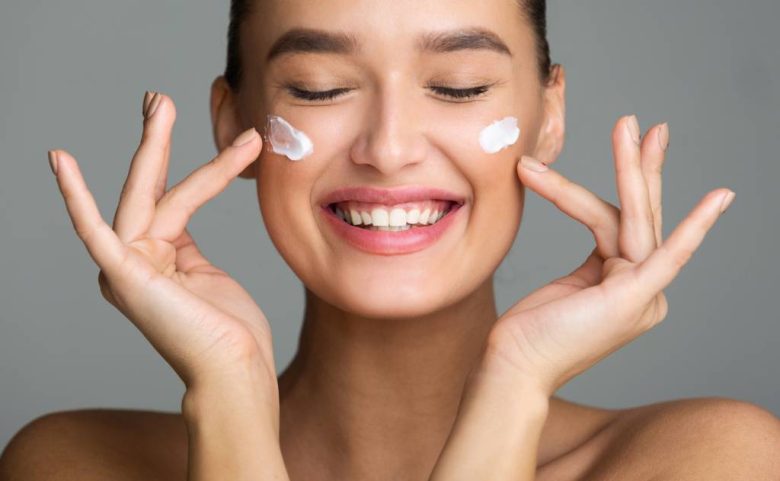 What are the 7 benefits of hyaluronic acid?
Glycerin is a precious ally, but hyaluronic acid can also be beneficial for other uses… When we think of hyaluronic acid, we often think of anti-aging products… Admittedly, this hyaluronic acid works miracles in the anti-wrinkle creams and is often a true elixir of youth for mature skin… But a hyaluronic acid serum or cream has many other benefits and hyaluronic acid is also used in many cosmetic and medical products:
Hyaluronic acid helps retain water in the dermis, and offers a plumped and plumped appearance to the face… It will stimulate the luminosity of tired or dull skin, but can also revitalize younger skin… It offers a fresh and luminous to all skin types that need it.
It repairs and strengthens the skin barrier of skin damaged by chemicals for example… It can begreat help for itchy, peeling or tight skinit helps to restore the hydration of the epidermis.
It is an excellent stimulant for the natural regeneration of the skin… By applying a serum based on hyaluronic acid daily, you ensure a perfect fight against the effects of time.
In the same vein, hyaluronic acid will come little by little, fill in the wrinkles and fine lines that can appear with age and prevent tissue dehydration. It is also used in the form of an injection in cosmetic surgery to reduce the effects of age.
Hyaluronic acid also promotes the healing of the skin after surgery for example, but it also calms irritations, inflammations and even superficial burns…
Well, we don't always know, but hyaluronic acid is used in orthopedic surgery for infiltrations in the knee called "Visco Supplementation"… It is an excellent remedy against the pains linked to osteoarthritis or in prevention of this pathology… It can also be used to relieve patellar pain and forms like a mattress with inside of the knee…
Glycerin and hyaluronic acid are two products widely used in the field of cosmetics and they each have a major role to play for our well-being… Don't neglect them, they can bring you a lot!