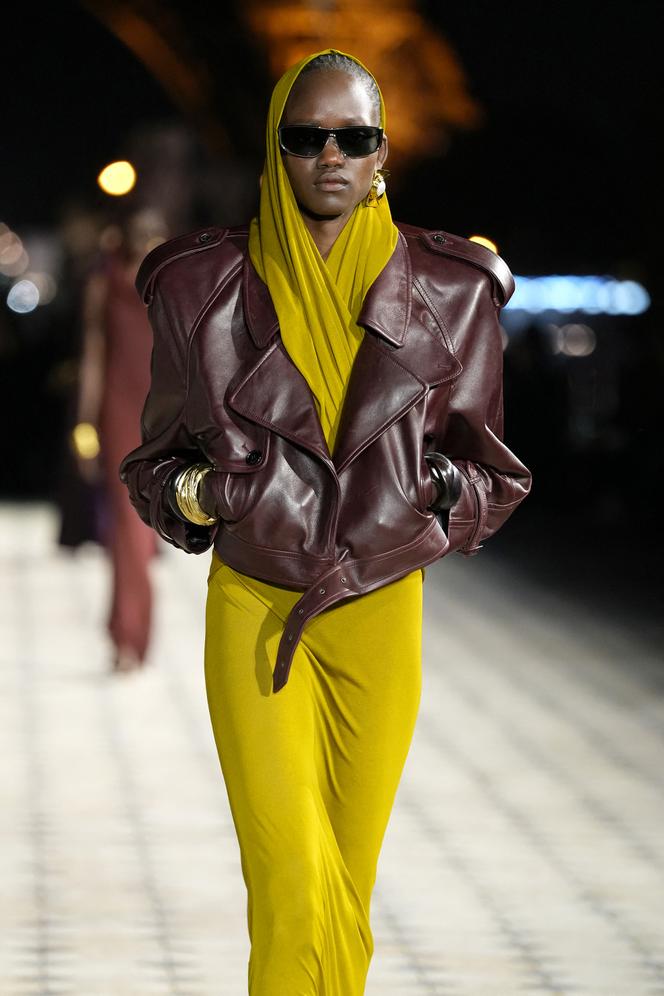 To give itself more legitimacy and ward off criticism of frivolity, fashion is used to seeking historical references or associating with artists whose aura rubs off on it. But during the first days of the Parisian fashion week spring-summer 2023, which takes place from September 26 to October 4, the claws embroidered little stories. Many of them were content to focus on the garment and the fabric, implying that the stylistic quest and the search for beauty that they carry out are sufficient in themselves.
A sparkling Eiffel Tower and the Trocadero gardens: this Parisian postcard serves as the setting for a very elegant Saint Laurent collection, where designer Anthony Vaccarello did not give in to any siren of the time. No bag despite the commercial stakes that leather goods represent, no nod to the 2000s when Generation Z adored it, no profusion of stylistic proposals, but a single idea declined in around forty silhouettes. Women in dresses very close to the body, sometimes transparent, contrasting with coats or jackets with a masculine build.
"I wanted to maintain the elegance of last season but with more movement and freedom. Replace organza and crepe de chine with softer, more industrial jerseys »explains the artistic director, who was also inspired by a tube dress in mesh covering from head to toe that choreographer Martha Graham had imagined for the ballet Lamentationin 1930. "Women need to move, comfort, stretch. I used a material of today and I made it Saint Laurent by the attitude", says Vaccarello. Perched on vertiginous pumps, hidden behind their sunglasses, Saint Laurent women wear wool coats in summer. They embody a vision of fashion rid of contingencies, solely centered on beauty. It's hard not to be seduced.
Lavender field and seismic faults
At The Row, the brand of the Olsen sisters – known in another life for their career as actresses in American sitcoms – the garment is self-explanatory. They do not give interviews and do not even split a press release. In an 18th century mansione century near the Opera, models move forward wearing a wardrobe as simple as it is luxurious: suit jackets with a slit in the back, a loose slate gray raincoat, camel alligator leather gloves, dresses -shining white shirts, an ivory bermuda suit. A few controlled stylistic experiments (unstructured sleeves here, a duvet dress there) spice up the (beautiful) affair.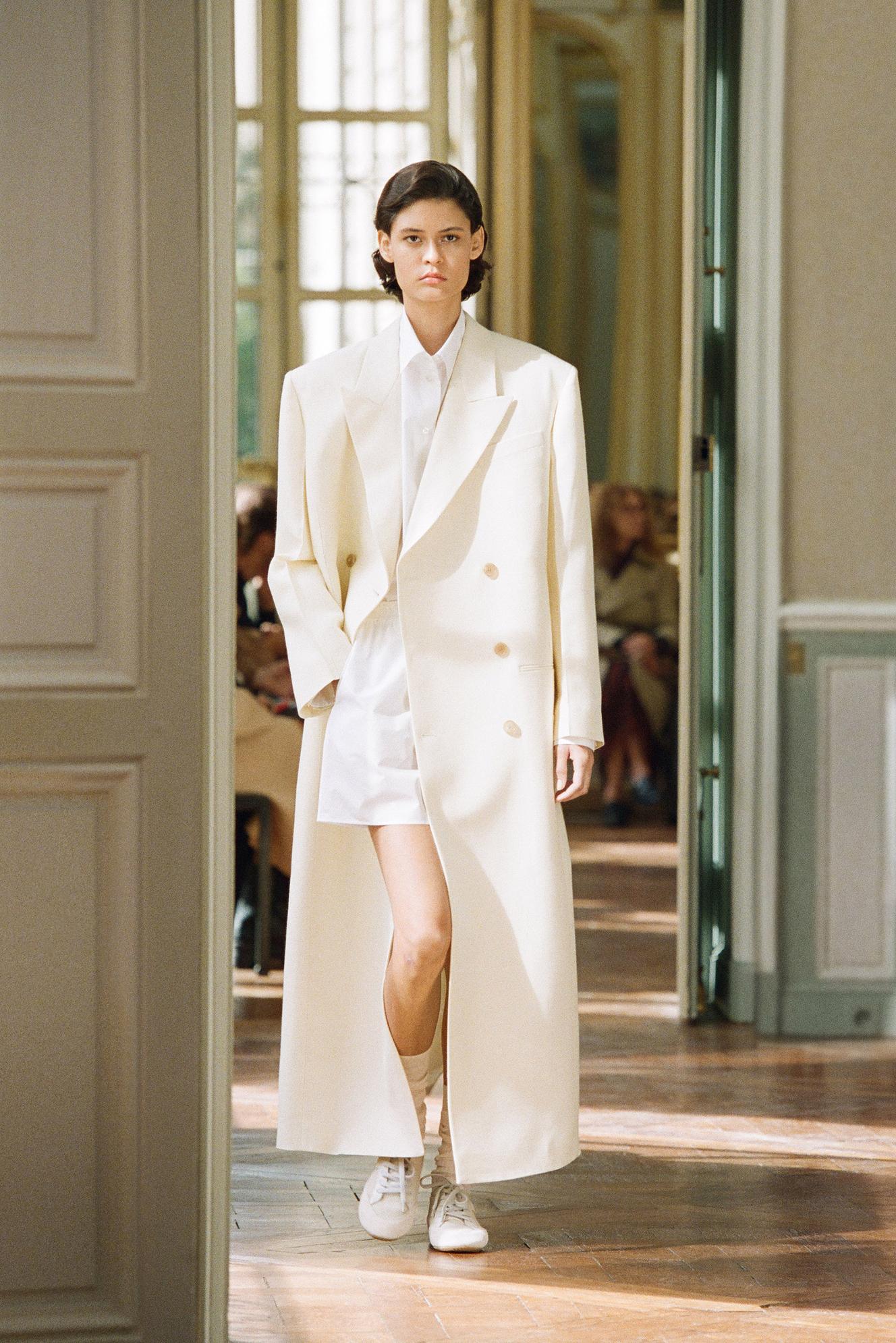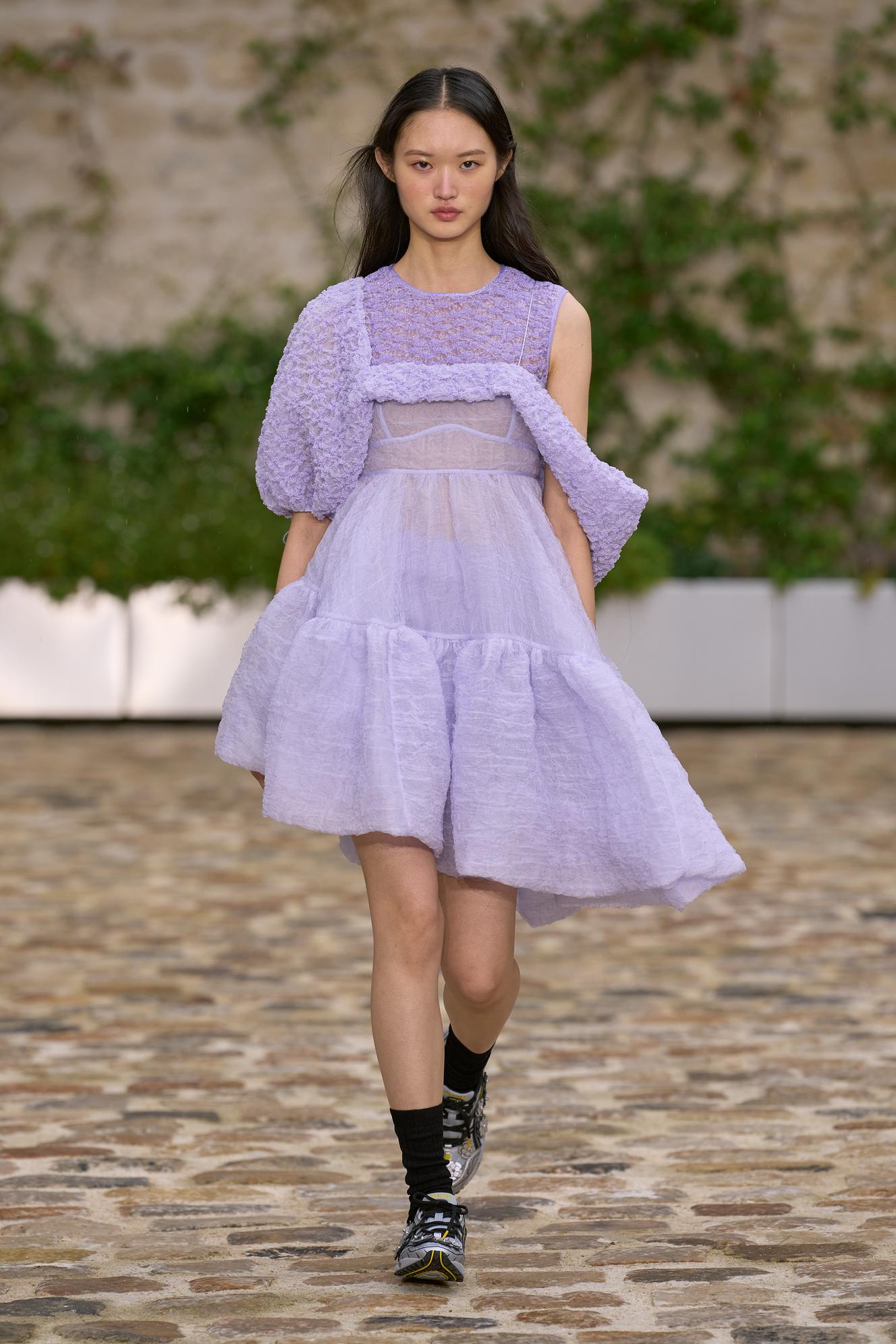 Like the Olsen sisters, the Danish Cecilie Bahnsen left her homeland for Paris, because her work with the material brought her closer to the know-how of the French capital. "I grew up dreaming of Paris and couture, which I always saw as something luxurious, not about real life. I wanted to create something precious that we could wear every day", explains the designer. By combining her dresses all in flowers and ribbons with a formal or sporty wardrobe, she achieves the right balance. And his research on fabrics – frayed, perforated, embossed, gathered, embroidered – gives real relief to this wardrobe where a parma dress evokes a field of lavender, another cream seems to be traversed by seismic faults.
Anrealage's handmade patchwork
Returning to the physical parade for the first time since 2020, the Japanese Mame Kurogouchi and Anrealage also make technical expertise the heart of their message. Maiko Kurogouchi takes over the traditional weaving of bamboo baskets this time. "I spent time in my hometown [de Nagano] to immerse myself in this culture", she explains. The plant forms a finished macramé that emerges in a body like lingerie, in bags, earrings, in a cardigan embroidered with pearls, slipped over silk jacquard tunics, or in a surprisingly sensual openwork dress. Pure voluptuousness.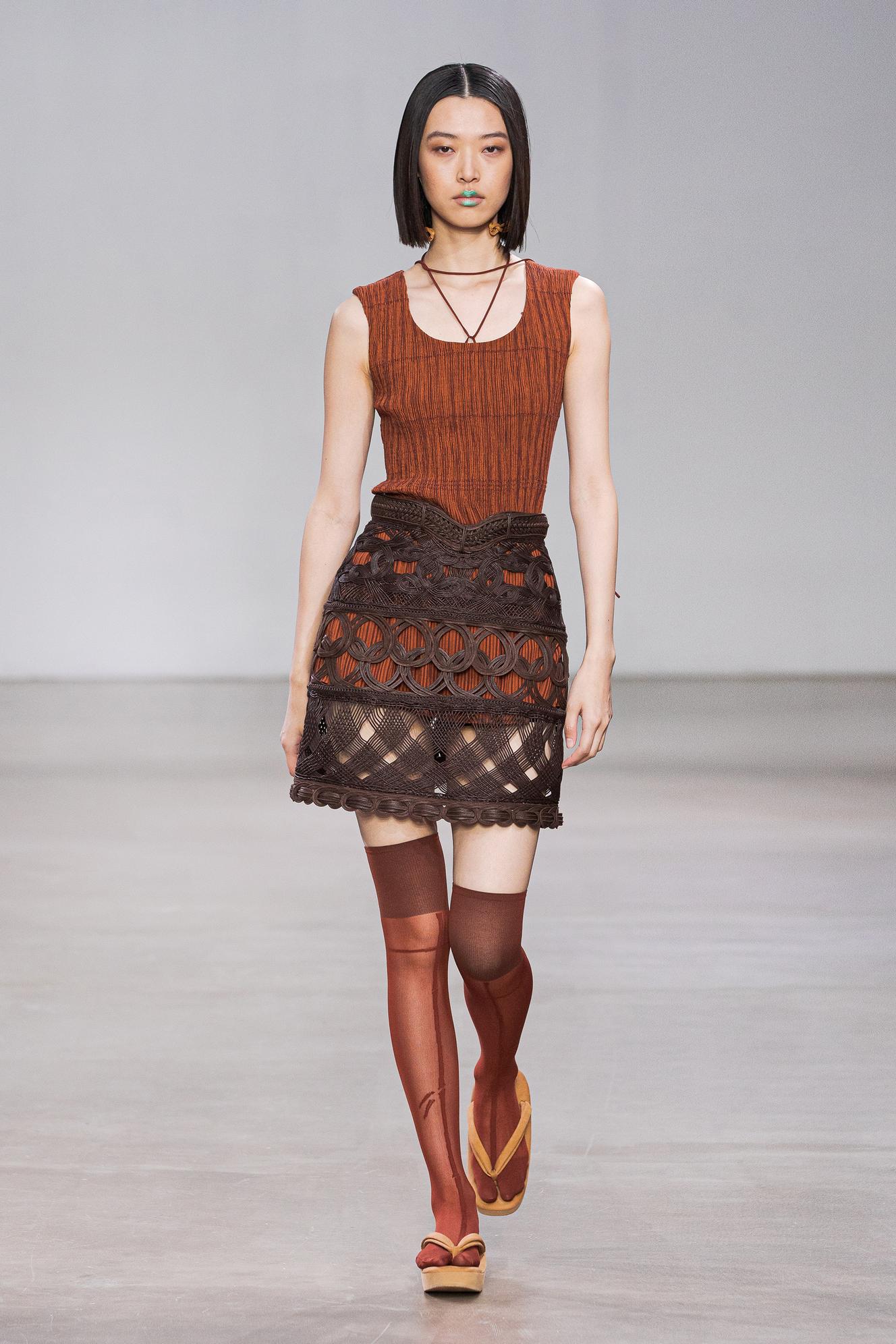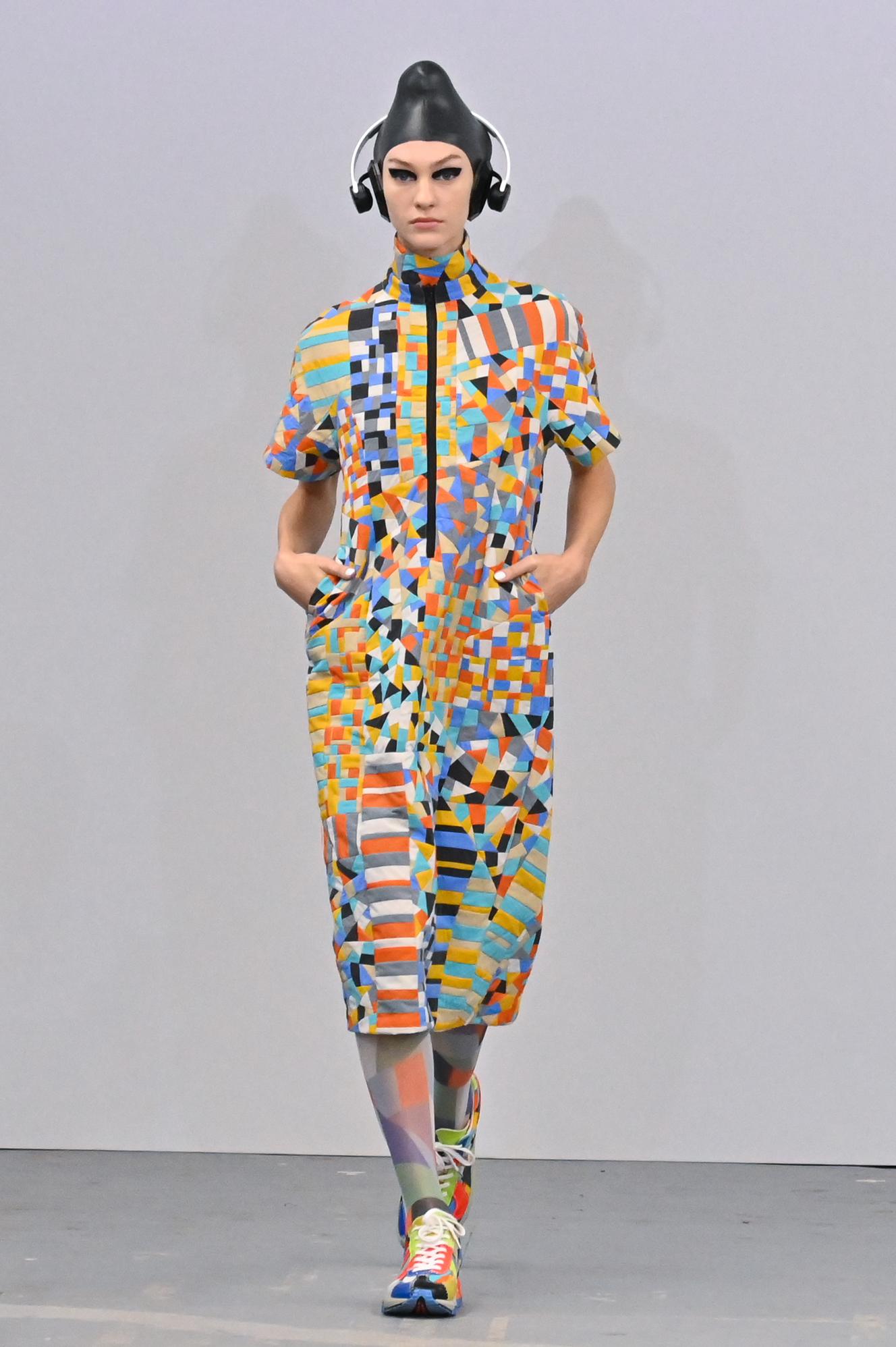 At Anrealage, it is the patchwork of pieces of recovered fabric that Kunihiko Morinaga continues to celebrate, twenty years after the launch of her label. He applied it to tunics and reversible dresses, but also sneakers, bringing together up to 4,000 textile fragments less than 1 centimeter long or wide for a single garment. "There is no pre-established format, only the craftsmanship of the hand can meet this challenge. The machine is powerless.he boasts.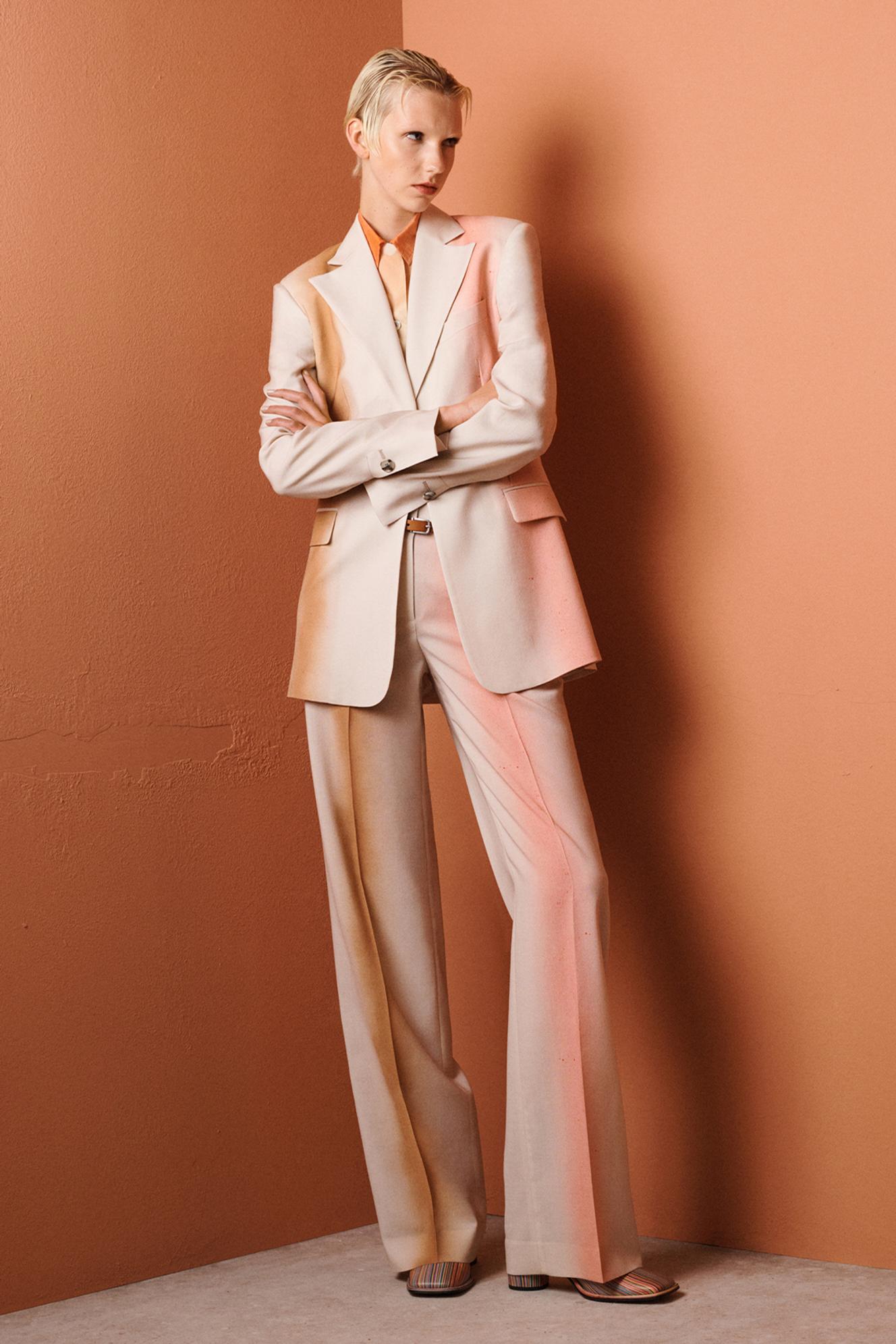 Paul Smith, who has mastered the art of tailoring for more than fifty years, offers a classic feminine wardrobe, in which cut and comfort take precedence over style effects. A know-how that he distills through white linen suits with satin lapels, sleeveless suit jackets, high-waisted trousers that fall impeccably or dresses that hug the body and are shaped in a soft jersey. A wardrobe without history, but full of charm.
Read also:
Fashion week: in Paris, fashion responds to the echoes of the world
Read also:
At Paris fashion week, nothing stands in the way of the night