The poor animals were held in atrocious living conditions and received no care. Fortunately, a neighbor sounded the alarm, allowing an animal protection organization to rescue them. Today, the 16 dogs and the 2 cats are in great shape and have left for new adventures. Their mistress, meanwhile, has just been tried in court.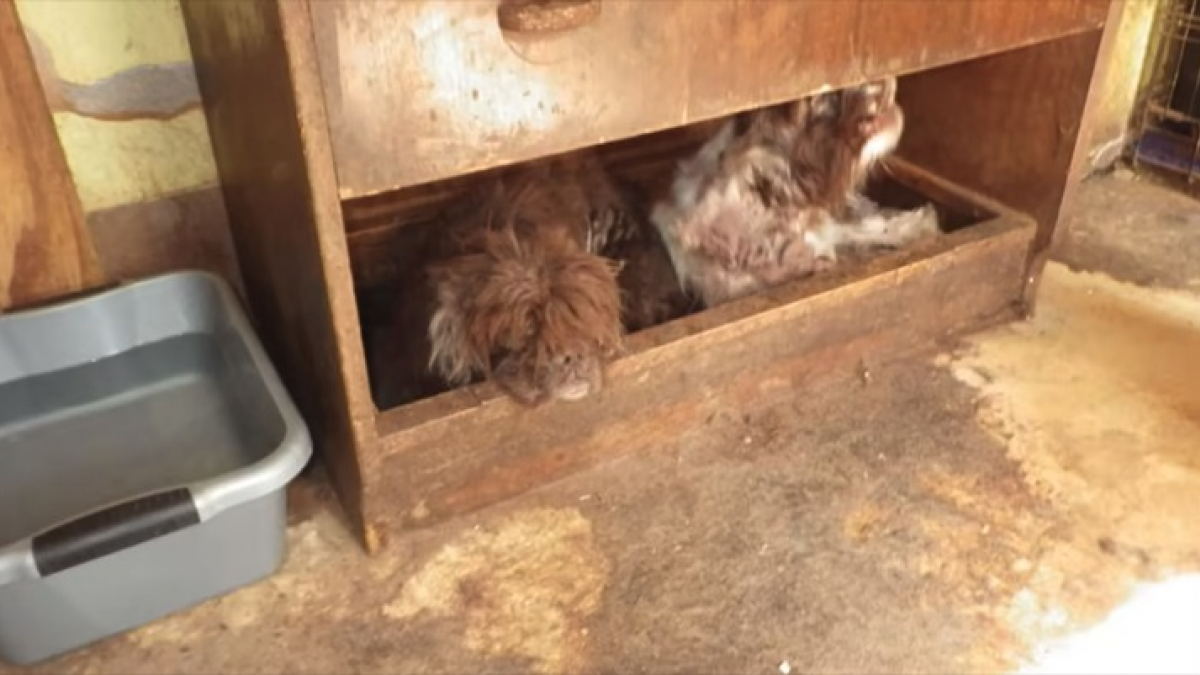 The rescue dates back to April 2022. The association RSPCA received a report of animals in need. According to the statements of the individual, their mistress paid them very little attention and they lived in appalling conditions.
Investigators therefore went to the home located at Crawley to UK to find the facts.
Tony Woodleywho led the investigation, told ITV : "The inside of the house was extremely dark, but you could still see how dirty it was. The walls and floor were stained with faeces and it smelled really bad".
16 canids were parked in 2 different rooms.
Rottweiler and Chihuahua dogs were in the living room with water and food available. But crossbred Spaniels were kept in a tiny, lightless, destitute cubbyhole.
The poor animals were extremely emaciated and suffered from gaping wounds all over their bodies.
"It looked like their mistress had brushed them with a sharp object"clarified Tony. As for the 2 tomcats, they somehow survived in this environment.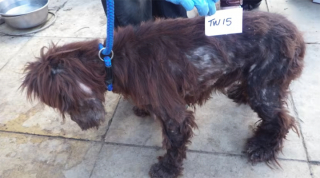 RSPCA
The animals seized and a charge of abuse
The canids and felines were entrusted to the refuge of the RSPCA. They were treated for the various illnesses they were suffering from (otitis, eye and skin infections) as well as their injuries.
They then recovered from their hard past thanks to the good meals prepared by the volunteers and their kindness.
READ ALSO: Home camera captures the wonderful moment a puppy is left alone with his sibling for the first time
Their owner, Jay Clarkereceived a court summons to answer for his acts of abuse and neglect.
The judge was not convinced by his plea and sentenced him to 26 weeks in prison, 10 animal awareness sessions and a ban on keeping furry friends for life.

By Charlotte Jourdain

Web editor
.