How, at the heart of a hectic life, make your couple exist? How to stay connected to each other? How to avoid living in parallel when the professional activity is (very) involved? Our advice for keeping the bond and nurturing your marriage, based on the experience of three couples.
At the departure of the couple, there is the fusion. Then work invites itself into the heart of everyday life and takes up more and more room, space, until the day, trying, when the lovers realize that they live like "roommates". So Sophie and Jean, married for 8 years, realized that they had to reconnect regularly to prevent their lives from resembling parallel railway tracks.
Sandra and Thomas are married for 15 years. They remember the brutal awakening of their couple, after years of hard work and taking care of their children: "We weren't used to being together anymore, so we had to make efforts to find each other and re- discuss together! »
As for Charles and Anne, who have just celebrated their silver wedding anniversary, the professional geographical distance – which put a distance between them – almost got the better of their couple. "Little by little, we realized that with our workload, with separations almost every week, we no longer knew what the other was doing," explains Anne. "We then took great steps to continue to grow our love and our marital bond against all odds. So here are their little tricks for experiencing true love.
1
Hello good night
It all starts there: take the time to say hello in the morning! "It sounds silly but we don't wake up at the same time, so we quickly pass each other without paying attention to each other" smile Sandra and Thomas. Who add: "We take the opportunity to give each other a kiss or have a tender gesture for each other". Anne adds: "If I'm on the move, there's no question of spending two or three days without being in contact with Charles. So, every day we text each other to wish each other a good day, or a good night".
2
Talk to "I"
To avoid this insidious estrangement, Sophie and Jean speak to each other in "I" at least once a day. "After a retreat as a couple, we decided to share an event of our day, with the associated emotion" they recall. Joy, pride, anger, nervousness, sadness… It is by sharing the small realities of their lives that their unity as a couple is built.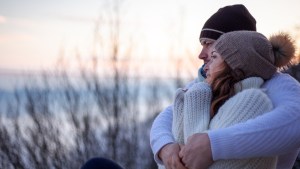 3
Do an activity for two
Running, singing, dancing, and even working together is one of the secrets of living couples! Sophie and Jean – the same ones – say: "We belonged to a choir at the beginning of our marriage, and now we lead times of preparation for confirmation. It unites us! ". More prosaically, Sandra and Thomas bear witness to the very simple moments of daily life that they live together and which builds their unity, day after day: "We run, we do our food shopping, we are going to choose a present… together! »
4
Invite God into your day
If "the devil hides in the details", it is also through small, very simple actions that the Good Lord invites himself into the daily lives of lovers. "We are poor, and we have ended up giving up prayer goals that are impossible to meet," say Sophie and Jean, who text each other every day with a sentence from the word of God for the day that affects them. "We also recite an Our Father together before leaving for work, and end our day with a Salve Regina… Often in our bed" they laugh.
5
Finding yourself "in love"
To maintain the flame and allow reunions, the romantic dinner is highly acclaimed by parents and children. "They love to put a pretty place setting, a nice candle… And off you go, to bed at 8 p.m.! » say Sophie and Jean With « the couple's communication box » and its amusing questions, the evening allows you to find the path of communication and laughter. Registering for an "Alpha-Couple" cycle is also welcome and perhaps easier to keep since it is noted in the agenda. Finally, despite the fatigue, the physical union of the spouses invigorates, restores energy and weaves the communion between the spouses.
6
Forcing oneself to sit down
"Once a month, on Sunday evening, we sit down together and take our diaries to do our marital diary review. We talk to each other about our weeks, our appointments, our trips," explains Anne. This is how the couple asked themselves the question of the time devoted to their "being a couple". Result: both now write down times in their diary to nourish the Yes of their sacrament of marriage. The famous DSA – Duty to Sit – of the Notre-Dame teams remains more relevant than ever.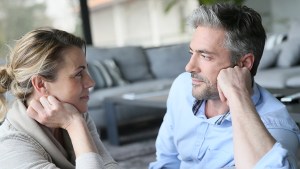 7
Treat yourself to a getaway for two
Sophie and Jean are formal: "Despite the job and the children, our couple is still alive today, thanks to an annual romantic weekend". Yes, but how to do it ? Decide it, and dare to ask for help from those close to you to look after your children. "For our last little trip of two days for two, we spent Saturday morning dropping off the children, and Sunday afternoon picking them up," laughs Sophie. "But what a blessing for our couple! »
8
Pray as a couple
Sandra and Thomas take part in a prayer group every Wednesday: "It brings us even closer and it complements sport: a holy spirit in a healthy body! » Charles and Anne ended up blocking a time of adoration / prayer in their agenda, on a fixed day, and if one is not there, the other prays as if he were there. "Because there is no question of spending a week without putting our couple back under the gaze of God to receive our love from Him who is Love," smiles Anne.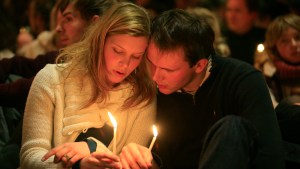 9
Try these tips again
Say to each other often, like children, the magic words: "Excuse me, thank you, I love you". Dream, or play together. Be vigilant: hear the first "couple in distress" signal and react immediately. Stroll and walk to get oxygen, recharge, chat. Listen to beautiful music or read beautiful texts or poems to each other. Finally, whisper in your ear the words of the exchange of consents…