The organic advent calendar, by Fleurance Nature
This year, the Fleurance Nature brand is offering a calendar of 24 organic beauty and well-being surprises. Dressed in red and gold patterns, it offers a "feel good" atmosphere, with care and hygiene products, make-up but also infusions, organic and good for the body. A selection of choices to wait and pamper yourself until Christmas.
Fleurance Nature Advent Calendar : 44.90 euros (available on the site)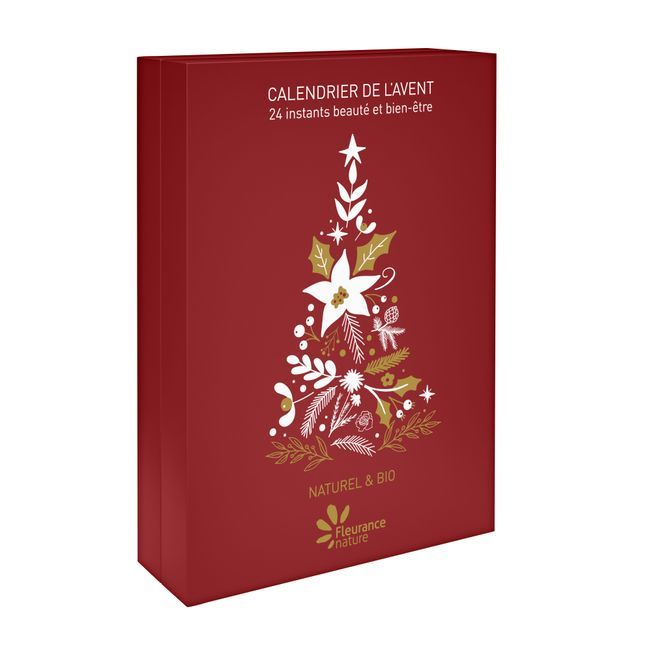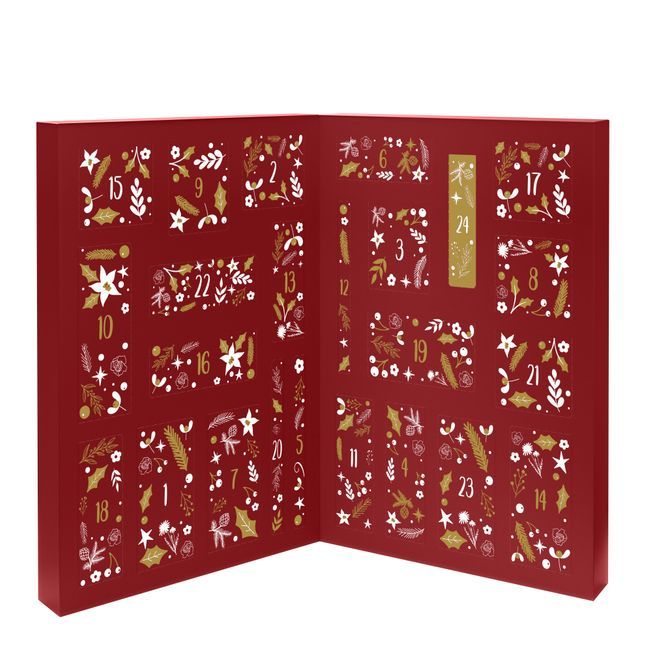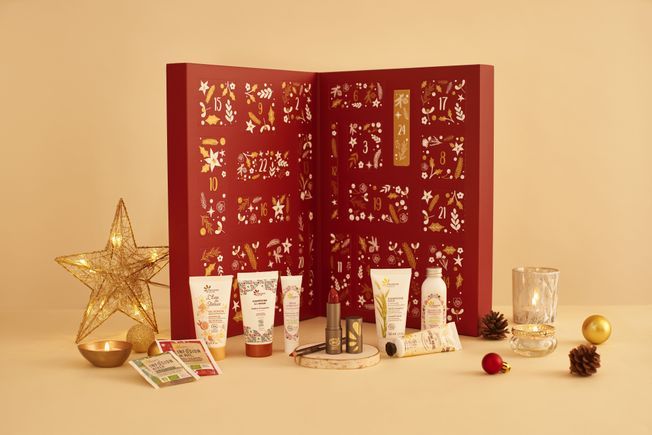 ©FleuranceNature
The vanity-shaped calendar, by Nuoo
With its vanity shape, small kraft packets and paper labels made from recycled cotton, the Nuoo advent calendar has it all. Throughout the month, you will be able to find 24 wonderful organic cosmetics, make-up, and accessories. Among the nuggets: a solid perfume, a champagne candle, a make-up brush, a konjak sponge, a vitamin C serum.
Nuoo Advent Calendar : 89.90 euros (available for pre-order and shipping from November)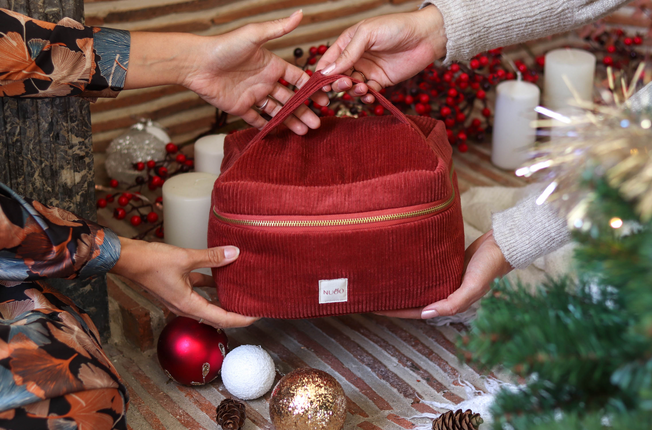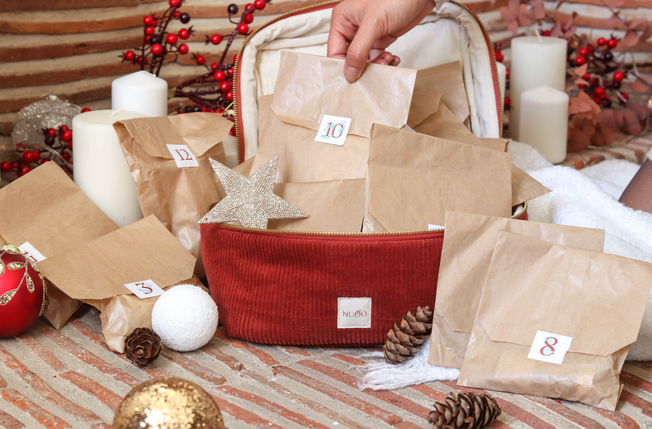 ©NUOO
The tea advent calendar by Nature et Découvertes
Grab your best hot plaid and taste a new surprise every day to infuse thanks to Nature & Découvertes' organic tea advent calendar. Discover or rediscover the classic cinnamon and mint or choose a sweeter sweetness such as chocolate or vanilla.
Advent calendar for teas: 24.95 euros (available in store for the moment)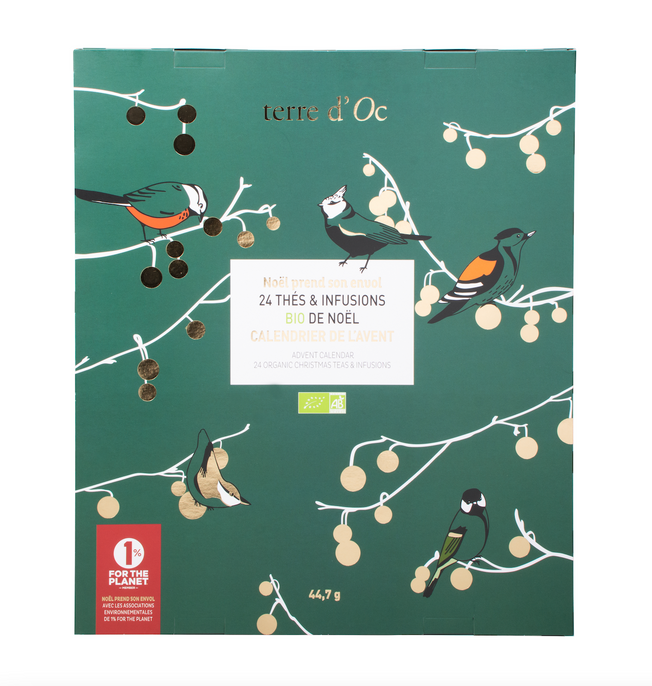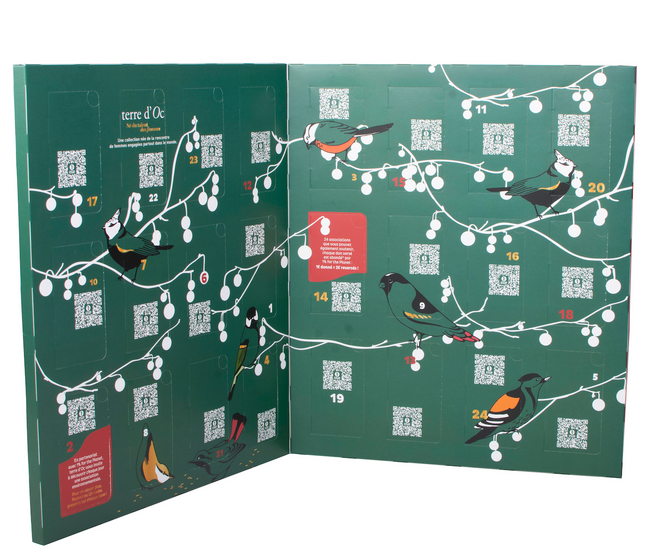 ©Nature&Discoveries
Also to discover: Advent calendars Nocibé 2022: here is the complete list of beauty products they contain (warning, spoilers)
The recyclable and 100% natural "Natural Cedar" advent calendar by Esteban Paris sold by Nature & Découvertes
If you like the natural scents of Cedar, Wood and Cinnamon, then you'll love this Esteban Paris Advent Calendar offered for sale by Nature & Découvertes. Perfume your interior with 24 little surprises with, among other things, a vaporizer, candles or scented wooden pieces to hang on the tree to enjoy their unique scent. In addition to providing an olfactory pleasure, this calendar is recyclable, made in France and composed of 95% ingredients of natural origin, even as regards the perfume of the vaporizers is formulated with vegetable alcohol.
Natural Cedar Advent Calendar : 59.95 euros (available in some Nature & Découvertes stores or home delivery)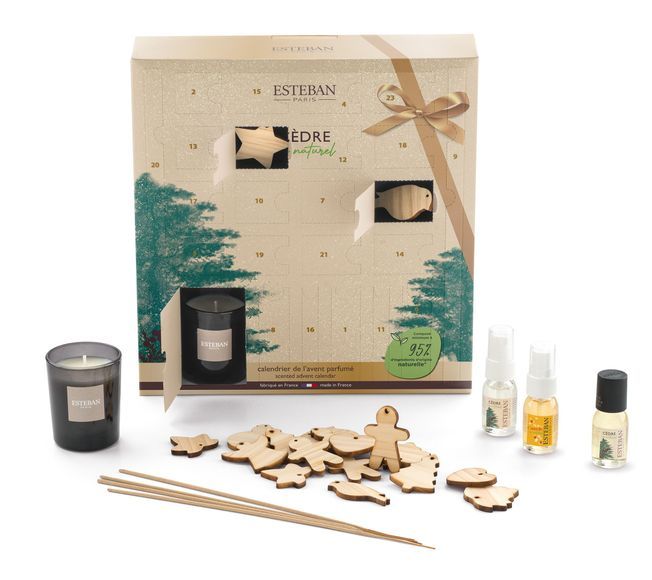 ©Nature&Discoveries
The Sacred Feminine Advent Calendar from Nature & Découvertes
This year, we take care of ourselves and we convey "good vibes" or "good vibrations". For 24 days, learn to take care of yourself thanks to the rituals of the sacred feminine available in the advent calendar of the same name. Inside, discover tips to get started with lithotherapy by discovering its benefits, take care of your skin with crystal roll-ons, take advantage of the virtues of essential oils and enjoy a comforting break with herbal infusions. All products are certified by the Cosmos Organic label by Ecocert Greenlife which guarantees organic and natural cosmetics.
Women's Advent Calendar Sacred by Nature and Discoveries : 39.95 euros (available in store pick-up)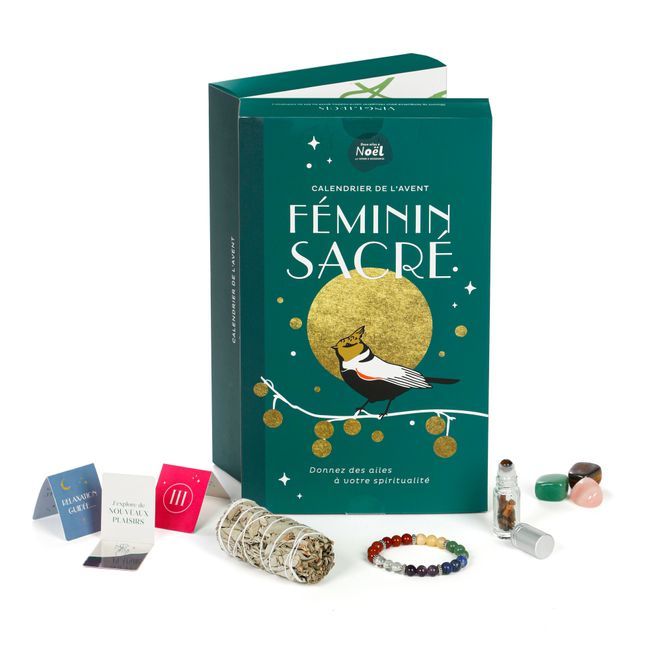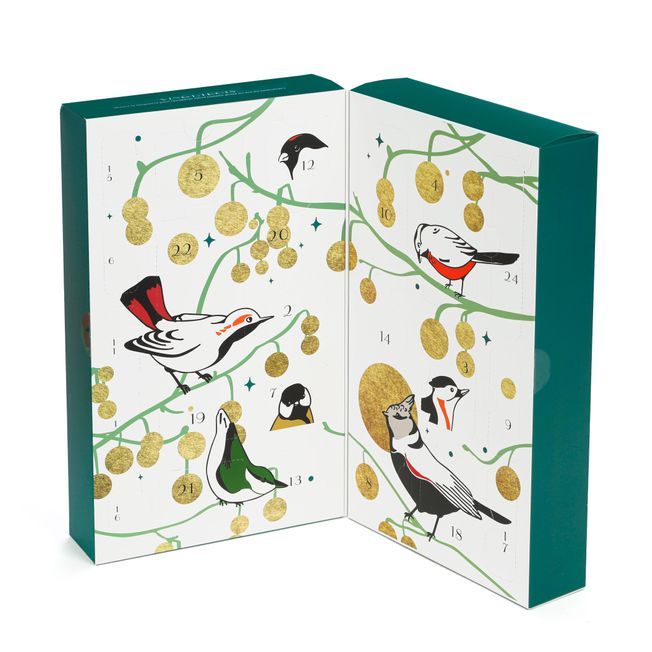 ©Nature&Discoveries
The Made in France and DIY advent calendar by Joli'Essence
And if you take advantage of the holidays to discover the world of DIY? Thanks to the Joli'Essence advent calendar, discover an ingredient, equipment, beauty accessory or recipe sheet every day to make your first homemade cosmetic recipe after a few days. This fun activity, which can be done with children, is also geared towards zero-waste because all the kraft bags and the calendar box are recyclable and compostable! All recipes and ingredients are certified organic or 100% natural. An excellent way to have fun until Christmas without giving up your values.
Joli'Essence Advent Calendar : 49 euros (available on the brand's website)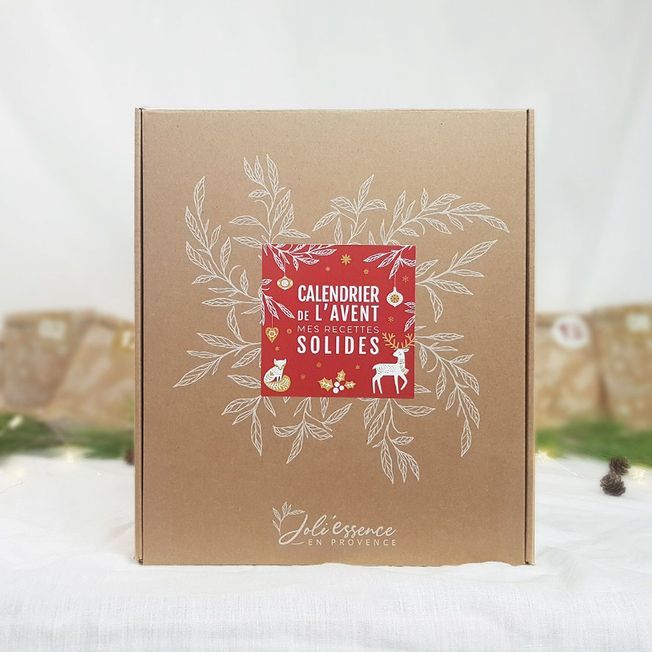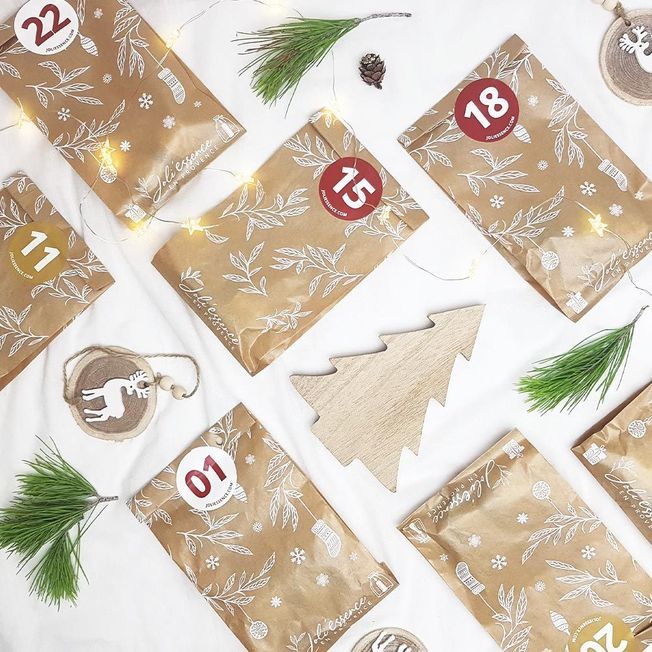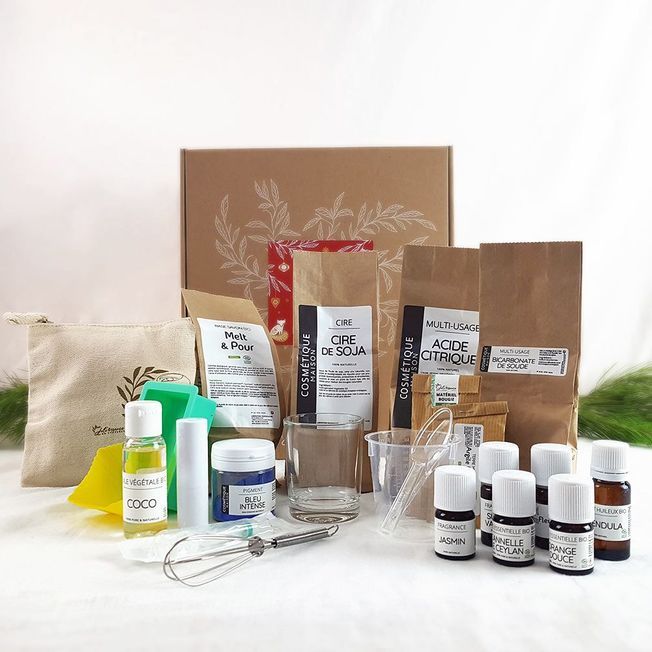 ©Joli'Essence