Your bangs are completely fucked? Has your blonde house color turned green? Do you want a dream hair to face the winter? Good news for you: we have concocted our top hair salons in Montreal!
And if you don't have an official hairdresser yet, we would like to lend you ours!
Mary Beauty
🏠 1021 Mont-Royal Avenue E, Montreal H2J 1X7
💻 Website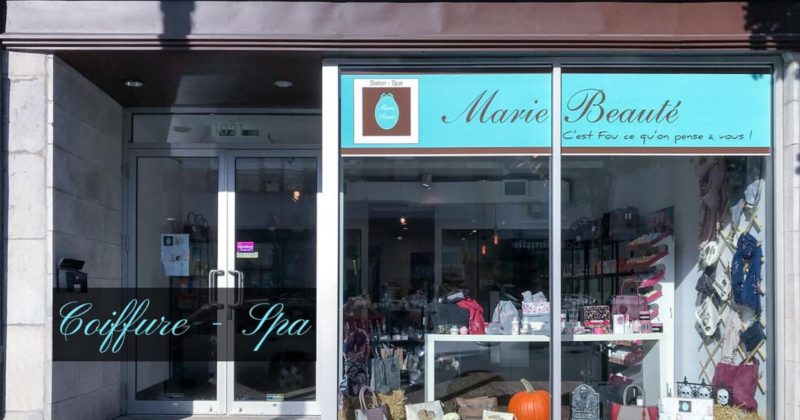 Mary is the pearl of the avenue ! For nearly 5 years, this hair and beauty salon has changed my hair life. A warm service, very good advice, affordable prices and a team with small onions. I recommend you this living room with your eyes closed for all your hair care, aesthetic care and Shellac nail polish. Tell him that you come from Lisa, that makes me happy!
The plus of the living room: Close to Mont-Royal metro, convenient for rainy days with 90% humidity.
Melissa Guay
🏠 2025 rue Parthenais, suite 246, Montreal H2K 3T2
💻 Website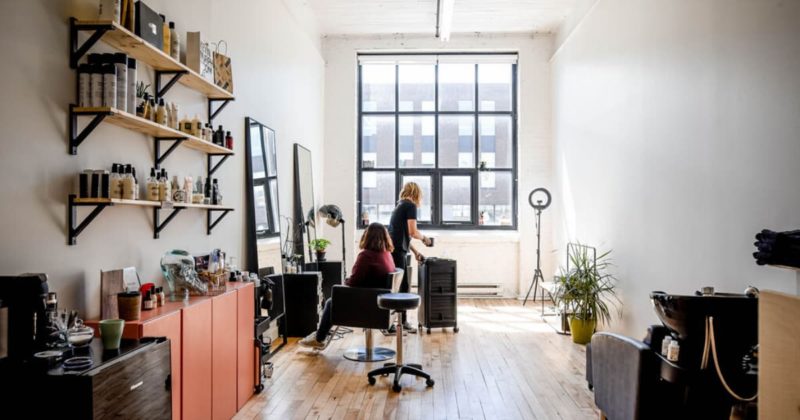 Melissa, she is an extraordinary professional hairdresser, who always responds perfectly to my requests, depending on my hair type. It must be said that I went from long curly to short structured without any fear. You understood correctly, I wouldn't entrust my hair to anyone other than Mélissa!
Located in the Groover building which brings together many Montreal artists' societies, his studio is magnificently well laid out, beautiful and bright. I love doing it for a star with the before-after photo break and the video of the length of the cut in quick version: I'm a fan!
The advantages of the show: the perfectly highlighted blondes, the colors with a natural look and the sweeping that she masters like an art.
Workshop 100
🏠 100 Duluth Avenue E, Montreal H2W 1H1
💻 Website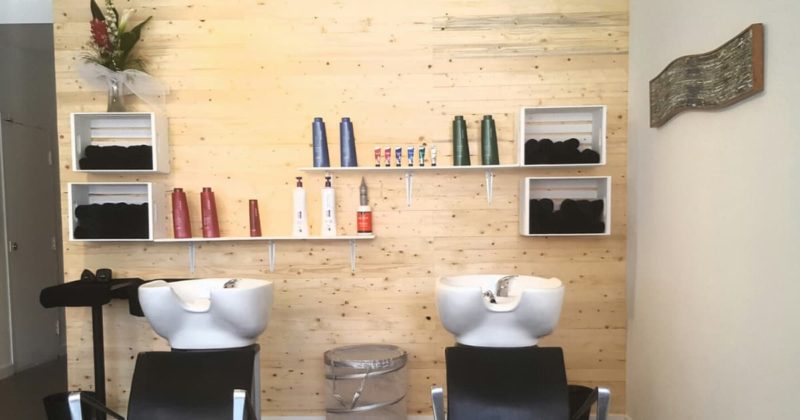 My only visit to Workshop 100 enough for me to recommend it without hesitation. The welcome is warm, the atmosphere gentle. I really appreciated that my hairdresser take a good time to discuss what I wanted and identify my desires.
Personally, I'm the type of person who goes to the hairdresser to cut A LOT because I like it to change my face, and this is one of the first times I was warned about the regrets that one can have after cutting her long blond hair. The result was like New look for a new lifeI loved the before and I love the after!
The advantages of the show: the colors with incredible reflections!
Meryam El
🏠 Home!
💻 Facebook page
If you come from Europe and you also need keratin treatments to keep your dream hair and you swear by Brazilian straightening, you must have had a shock (not to say a heart attack) when you asked about the prices here in Montreal. After some disappointments in salons, I discovered Meryam El… (thanks Facebook!)
Hairdresser at home, she specializes in keratin-based treatments. A few exchanges of photos of my hair and questions / answers later, I took the plunge and I absolutely do not regret it! top tips, quality products adapted to my hair, all for a much lower price than in salons.
The plus of the living room: Advice and recommendations to maintain your hair and make the treatment last as long as possible!
InHAIRitance
🏠 3522 Rue Notre-Dame O, Montreal H4C 1P2
💻 Website
Last July, the pandemic got the better of my motivation to maintain my hair with Brazilian straightening. I decided to let them grow and let my curls express themselves.
It must be said that I had been straightening and straightening them for more than 20 years… To be honest, I didn't even know what they looked like anymore. For a smooth transition, I turned to InHAIRitance Curl Spalocated a few steps from the Atwater market.
A PARADISE for frizzy, frizzy and curly hair. You can count on the advice and professionalism of the staff: how to maintain your hair, what products to use, or even what hairstyles to try… In short, an ultra-competent team, excellent advice and a warm salon in which you feel good. What more?
The advantages of the show: The shop, at the front of the living room. Heaps and heaps of products to pamper your mane. The salon even has its own brand! The show's social networks are also full of very instructive advice and videos.
Monthly (Mile-End)
🏠 5480 Saint-Laurent Boulevard, Montreal H2T 1S8
💻 Facebook page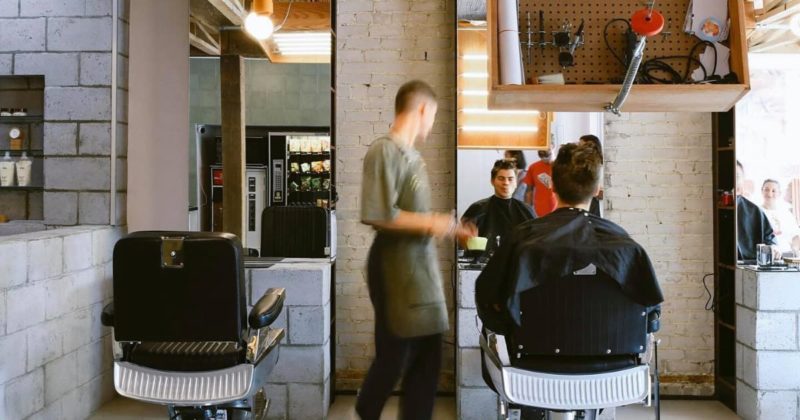 It's all very well your stories of colorings, care, keratin etc, but for the boyfriends with short hair who just want to clear their neck and around their ears, what do we do? I recommend the Monthly, in the Mile-end on Saint Laurent. Fair price, very nice staff (Mitch is my hairdresser!) and it goes fast (#pasletempsdeniaiser).
The plus of the living room: Appointment booking entirely online. What happiness.
If you too fell in love with your hairdresser and want to pay tribute to him, leave it in the comments and we'll add it to our article!