Sophrology, Virginie Franco became acquainted with it about twenty years ago, like a call. As she is expecting her second daughter, she is a victim of stress. It was then that she met a reiki master, who encouraged her to consult a sophrologist. "I've always wanted to understand people, since I was little, it's always fascinated me," she says.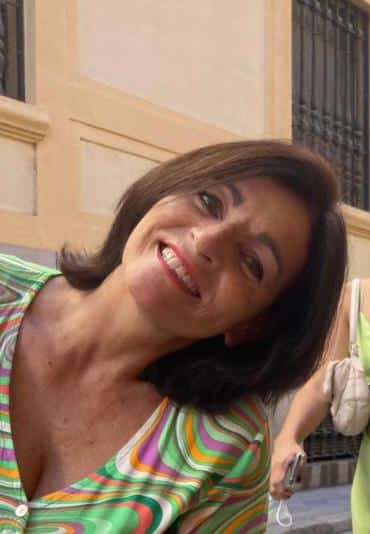 But this meeting acts as a trigger. "It was obvious for me to train. There was no other option." The therapist then begins a six-year course at ISEBA, the Bordeaux Aquitaine school of existential sophrology. "It was for me six years of transformation, discovery, appeasement. I believe that I began to taste happiness at that time, during this training and, of course, afterwards, in my work", confides Virginie Franco.
After more than twenty years of practice, she now accompanies, in her office in Créon, in Gironde, from birth to the end of life, people to "better being", to find their place in this society. Sophrology is above all a psycho-corporal therapy, so it will go through the body to release emotions, traumas.
If, with adults, she uses dynamic relaxation methods, with well-targeted and specific exercises; with the child, she will resort to play. And although the problems are varied: depression, hyperactivity, school adjustment problems…, "we always come back to this difficulty of taking our place in this society. Once children become aware of their body space, it calms the mind. Systematically".
Combine different techniques
A basic training that she came to enrich with additional bricks, with training related to mindfulness, but also the breath, essential in the practice of sophrology, with in particular the breathwork technique, but also in general because that there are a plethora of techniques. An ancestral contribution from Ayurvedic pranayama. Additional techniques that reinforce the support, on very specific issues, and in particular anxiety attacks, on certain phobias, "where this will allow much faster triggers".
Virginie Franco also practices energy healing. "I don't only practice this technique in energy care but it allows me to accompany my patient in his energy. I'm going to come and settle on his energy. It's really a tool that only serves me, but I know how I'm going to touch the person I accompany thanks to this energy."
Helping women reinvent themselves
His patients often come to consult for problems around sleep, difficulty falling asleep, always related to stress. More and more burnouts. But also many women who, having reached a certain age, need to reinvent themselves. "I accompany these women to give themselves space, space-time, and find this unlimited space. In self-confidence, let go of limiting beliefs."

Increasingly disconnected from our body, society urges us instead to appeal to our mind. "We are a body space, we are a whole. We must not forget that this body is a place of resource for our mind to calm down, to know how to listen to it also when it is in pain, to ask ourselves "what is he saying to me?", "what is going on? is there in our life for our body to become blocked in this way?", to have the means and to put ourselves in harmony and in total respect in this communication."
For Virginie Franco, we learn the world through our senses, therefore through our body, and it would be a shame to deny all the information it sends us throughout our lives. You can't change everything all at once, but you can take the path of change, she says, thanks to support. "Containment was a big trigger on these realizations. So the human knows. It is awakening more and more and, very slowly, it will lead to avenues, everyone will explore according to their beliefs. Tracks that we can start exploring with our children as soon as possible, "educating them to find this power within themselves. I trained and specialized for children because I said to myself that we had to start sowing seeds as soon as possible".