That's it, the beautiful season has finally arrived! The opportunity for some to look at the hairstyle trends for spring-summer 2022. But others wonder, again and again, how to wear healthy and shiny hair. Because heated styling tools, repeated chemical (de)coloration and overly aggressive formulas are not gentle on the fiber. The right option, in the long term? Opt for natural active ingredients that deeply nourish dry hair, without hiding it under occlusive and artificial cosmetic layers. Special shine treatment with lemon or nourishing mask with banana and avocado, there is no shortage of homemade hair recipes.
But for those who don't like to get their hands dirty, here are 3 really effective commercially available hair products. A 100% tested and approved selection, produced independently by the beauty editor.
Also to discover: Solid mask for dry hair: the homemade recipe with shea butter
John Masters Naturals Citrus & Geranium Daily Nourishing Shampoo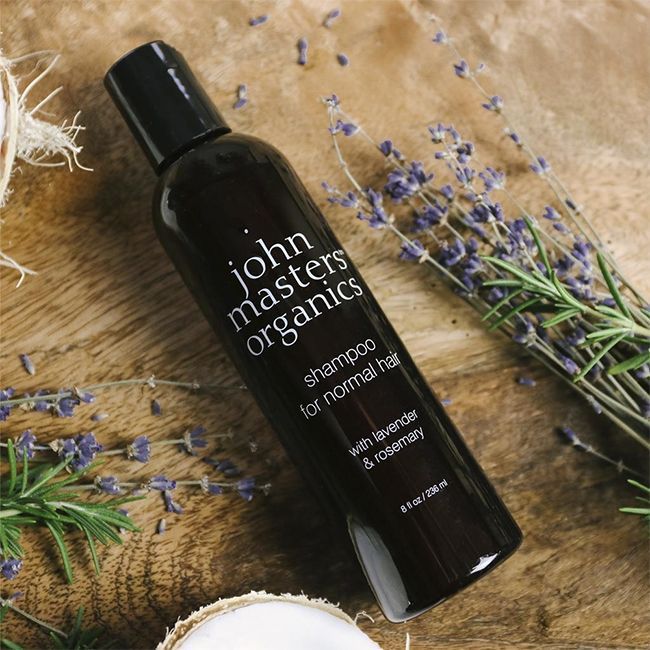 What's in it?
Its Night Mask with Pomegranate and Rose launched last year seduced us. John Masters Organics delights us once again with a new line, John Masters Naturals. Made with 100% natural formulas, and therefore without silicone, it particularly highlights this Daily Nourishing Citrus & Geranium Shampoo.
Its composition gives pride of place to vegetable oils. Broccoli for shine, macadamia for suppleness, moisturizing baobab… A real cocktail of active ingredients! They are also mixed with vitamins C and A, zinc and Yuzu extract, which strengthen damaged hair. The composition of the cleansing care is so gentle that it can be used every day.
John Masters Naturals Citrus & Geranium Nourishing Daily Nourishing Shampoo Review
We particularly appreciated the invigorating lemony scent of this treatment. A natural fragrance linked to the essential oils of geranium, orange, bergamot and lemongrass that it contains.
Providing a generous foam, it washes the roots and lengths perfectly without drying them out in the least. Its clever mix of cleansing and nourishing agents leaves the hair softer, more supple and particularly shiny. In order to make the most of its benefits, it is possible to leave it on for up to 3 minutes. A true eulogy of softness.
John Masters Naturals Citrus & Geranium Daily Nourishing Shampoo, 19 euros for 236 ml
For sale on johnmastersorganics.fr, kalista-parfums.com, nocibe.fr…
Also to discover: 3 very effective hair creams to nourish damaged hair
The Don't Despair, Repair! by Briogeo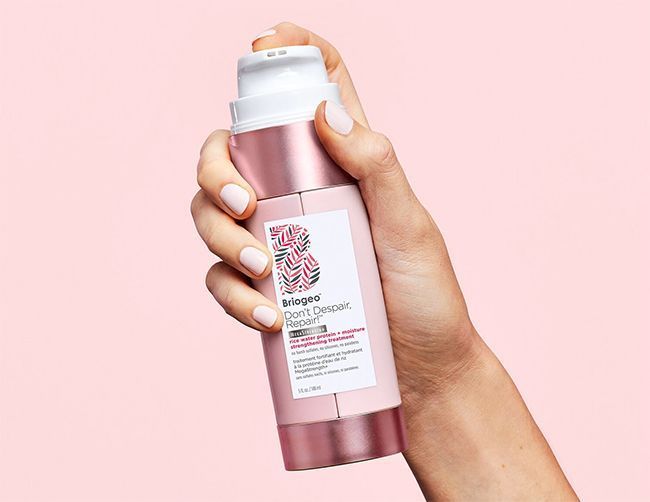 What's in it?
This deep hair mask puts rice in the spotlight. Its 98% natural formula contains a complex of water, oil and proteins extracted from the cereal, to strengthen the cuticles. The active ingredient is also mixed with an algae extract rich in amino acids and antioxidants, as well as vitamin B.
Our opinion on the Don't Despair, Repair! Briogeo
A true hair treatment, this advanced formula has solid evidence of effectiveness. After a single use, the hair would be twice as strong, compared to an untreated hair fiber. A promise too good to be true? Nay.
Over the course of the applications, we did notice that our lengths were stronger and even thicker. Applied for 30 minutes after shampooing on damp hair, then rinsed thoroughly, this melting care has made our hair more toned, stronger and more voluminous. Bluffing.
Don't Despair, Repair!, Briogeo, 42 euros for 148 ml
Available at Sephora and on sephora.fr
Also to discover: Scalp massage: 2 techniques for healthy hair
ELENATURE Thermo-Protective Moisturizing Mist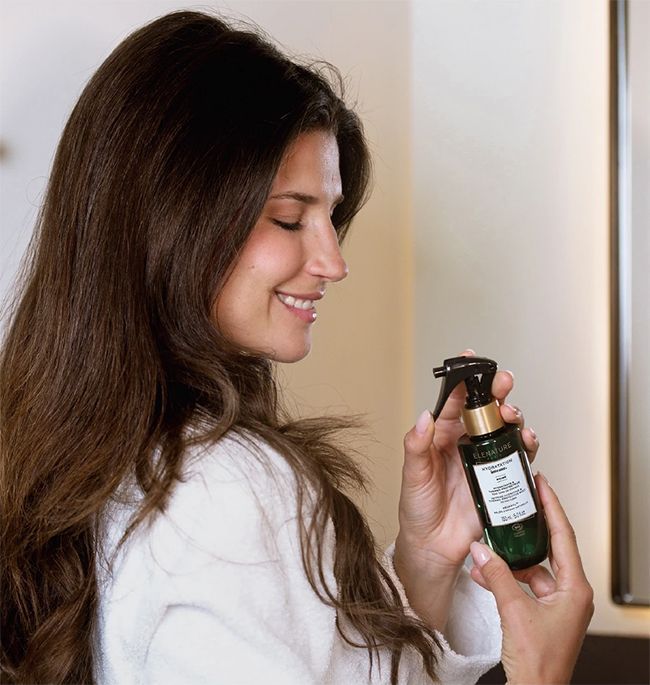 What does it contain?
Air-drying is more harmful than blow-drying. But, over time, the extreme heat from straighteners and other styling tools can cause hair to become brittle. To mitigate this effect, many thermo-protective formulas exist on the market. However, finding a natural, silicone-free formula is sometimes an obstacle course.
Good news, ELENATURE offers an organic mist (Cosmos Organic certified by Ecocert) that protects hair from heat. Her little secret? A complex of active ingredients, which combines glycerin and propanediol of plant origin. It is combined with AquaxylTM, which prevents dehydration, and Capiguard, a shield against external aggressions (pollution, UVA and UVB).
Our opinion on the ELENATURE Moisturizing Thermo-protective Mist
It is very difficult to assess the thermoprotective effectiveness of a product in the short term. But we can, at least, attest to the great effectiveness of this mist on the hydration of our fiber. Less rough and easier to detangle, our dry and brittle hair particularly appreciates its formula. So much so that we use it both before the hair dryer and for touch-ups on a daily basis, to revive their shine and suppleness.
Moisturizing Thermo-protective Mist, ELENATURE, 28 euros for 150 ml
On sale at MonMoiBeauté by IEVA de l'Atelier du Sourcil, at Beauty Success, Marionnaud, in pharmacies and on the Internet (elenature.com, marionnaud.fr, beautysuccess.fr…)