The countdown will soon be launched before the holiday season. Do you also miss the time when, as a child, you discovered a little chocolate every day in your Advent Calendar? Forget nostalgia, now we treat our skin by opening boxes containing beauty products. Skincare, perfume, make-up, nail polish…: here are 4 good reasons to fall for a Beauty Advent Calendar.
What to wait in beauty while waiting for Christmas Day
Childhood memory par excellence, the advent calendar keeps reinventing itself. For several years now, a rather unique concept has been emulated: the Beauty Advent Calendar. It consists of windows behind which hide real beauty products. After those filled with chocolate or sweets, cosmetic brands had the idea of pamper not our belly, but our appearance. And we say yes!
From 1 December, we can therefore open a box every day and discover a beauty product to test or rediscover. There are different commercial versions, each with 24 products: make-up, care, soap, nail polish… In short, a multitude of choices as in the pretty Clarins Advent Calendar.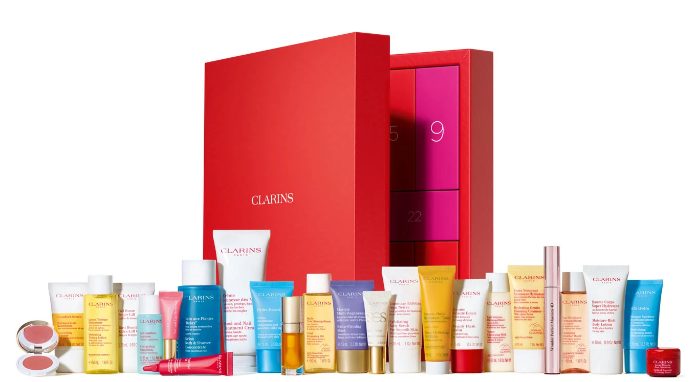 Why treat yourself to a Beauty Advent Calendar?
It is also possible to set your sights on a calendar comprising only one type of product, for example 100% varnish or 100% make-up. It's up to you to make your choice to wait in style until Christmas! Here are the good reasons to succumb to it.
1 – To discover new brands and new products
This is THE good reason to fall for a Beauty Advent Calendar. This is the perfect purchase if you like discover new cosmetic brands or new products. To you the previously unknown care testbut which will soon conquer your heart.
It is also an opportunity to stock up on travel size products. An ideal packaging to limit waste and take them with you on the go. You can test new features quietly before investing in their full size version.
2 – To save money while having fun
The Clarins Advent Calendar 2022 at the price of 112 €for example, contains 24 products for a real value of €342.33 : 11 face treatments + 7 body and hand treatments + 6 make-up products.
Since you are actually buying 24 products at the same time, if we look at the total price and that of the contentwe notice immediately theeconomic benefit.
3 – It's a gift idea that holds surprises
If the chocolate versions are always popular, Beauty Advent Calendars have nothing to envy them. They represent a very good gift idea, to offer to a member of his family, his friends or to oneself. Why ? Because they contain rather unique and pleasant surprises to discover every day. So you will not surprise the person (or yourself) once, but 24 times.
Furthermore, you are not likely to go wrong in choosing this gift. You just have to make sure that the person, or that you like this or that brand, to succumb to a Beauty Advent Calendar. It is even possible to make own personalized calendar.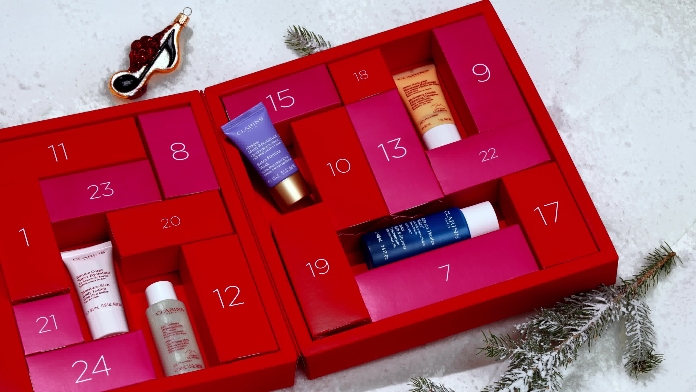 4 – There's plenty to choose from among the Beauty Calendars
Today, the offer has greatly expanded. So you can fully choose the one that suits you and that will best meet your desires (or those of the person to whom you are going to offer it). For example, you can opt for a luxury version, organicetc.
You can also choose one containing exclusively beauty products for the face, or conversely only body care or even a special curly hair, etc. You kinda know what to expect, but you still keep what little suspense that makes us love Beauty Advent Calendars so much.
We can't wait for December 1st to come!