Whether you are a child or an adult, the ritual of the Advent calendar is precious, even downright untouchable. Among beauty addicts, the ephemeral pleasure of chocolates gives way to cosmetic products, another form of well-being, just as delicious.
Fruity scrubs, gourmet lip balms, oils with Mediterranean accents… beauty Advent calendars are full of creamy wonders at affordable prices. But some shine more with their green commitments. Head to our 7 favorites.
1 – Nuoo Box Advent Calendar
Nuoo Box delights our skin with this organic, ethical and eco-friendly beauty Advent calendar. Far from the classic format with the famous boxes, Nuoo Box arouses our curiosity with a red velvet vanity packaging. This is a great first! This elegant container 100% GOTS certified organic cottonwe will be of great usefulness in our future escapades. After pulling the zipper, we are immersed in a concentrate of 24 sachets with homemade accents.
On the inside, 24 cosmetic nuggets ranging from bestsellers to exclusives are waiting for us. As discoveries are made, our eyes sparkle like Christmas balls. The Nuoo Box Beauty Advent Calendar brings together a joyful procession of organic, clean and committed brands for the planet. So it's a wonderful way to mark the transition to a healthier beauty routine.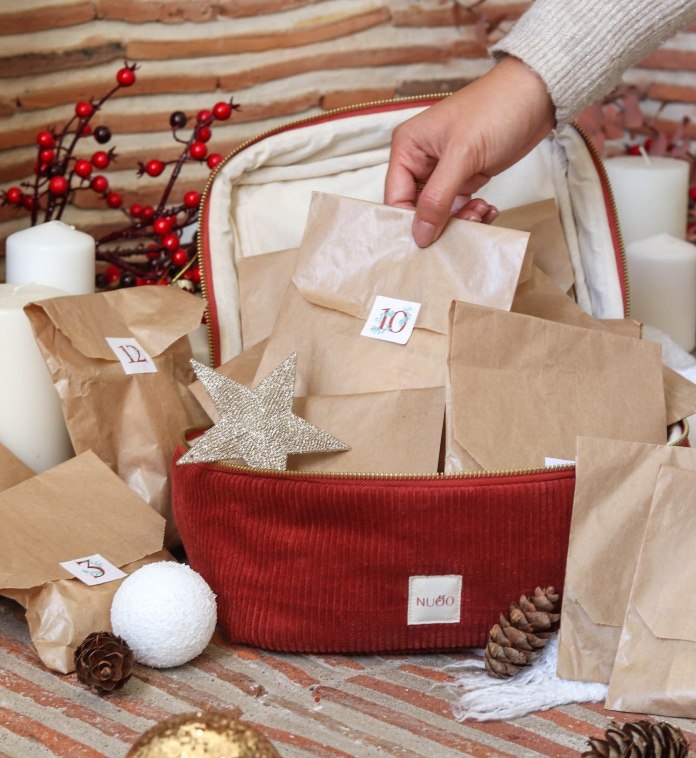 2 – Mademoiselle Bio Advent Calendar
We continue the magical flight with the very girly Mademoiselle Bio beauty Advent calendar. This rectangular box that looks like a jewelry box houses 25 products ranging from moisturizer to toothpaste and revitalizing hair oil. A complete range, carried by the colors of organic. Behind the 25 boxes, you will therefore find 9 items in full size and 16 in travel size. What to refill the essential beauty.
In front of this beauty Advent calendar, we clearly find our child's soul (with the ecological conscience in addition). The wonder rises crescendo until D-Day. As a bonus, you can save the box to turn it into a home calendar which will serve you next Christmas.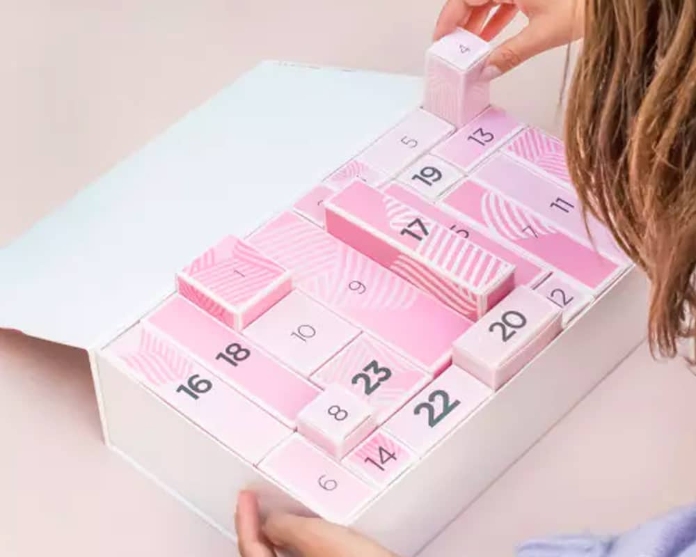 3 – Nuxe Advent Calendar
This time, make way for a high-flying sensory journey. The Nuxe Beauty Advent Calendar clearly inspires letting govery popular in the midst of the excitement of the holidays. All of the brand's great hits are brought together in a single box. From the comforting honey dream range to the unbeatable prodigious oil, each product transports us on a little cloud. It almost feels like a spa in Marrakech.
This Advent calendar, entirely dedicated to body care, is a good omen in this cool period. If you too in winter, your skin feels like glass wool, these little miracles in a bottle will regenerate it, between softness and voluptuousness.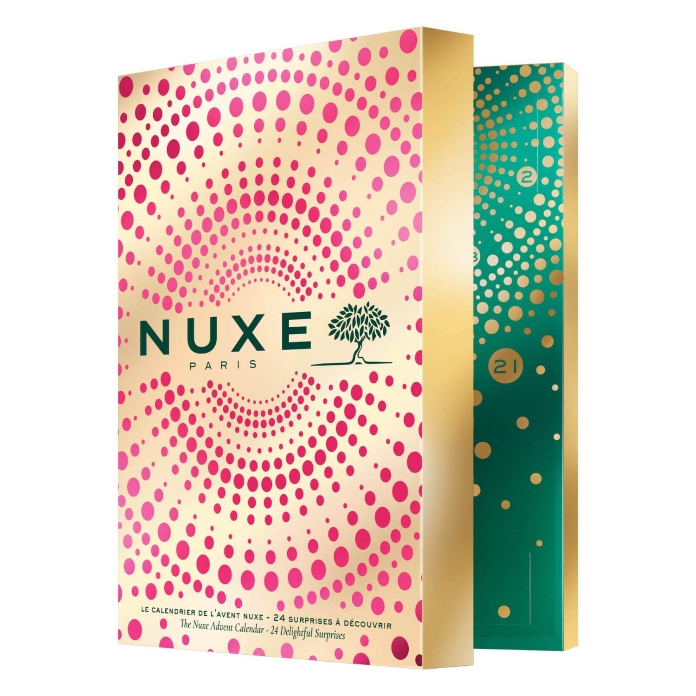 4 – Yves Rocher Advent Calendar
The Yves Rocher Beauty Advent Calendar is a treat for the pupils. Mystical, bewitching, even almost astral, it takes us directly into the beauty-sphere. This calendar, apprehended as one of those tireless Christmas tales, is a treasure hunt in miniature version. A scintillating constellation shows us the way to arrive until December 24th.
Scrub, anti-pollution caregreen varnish, mascara and other surprises patiently wait behind each box. Novelties and flagship products overlap in this majestic setting. Big plus: these cosmetics are made in Brittany. By buying it, you in turn are making a great gift of French know-how.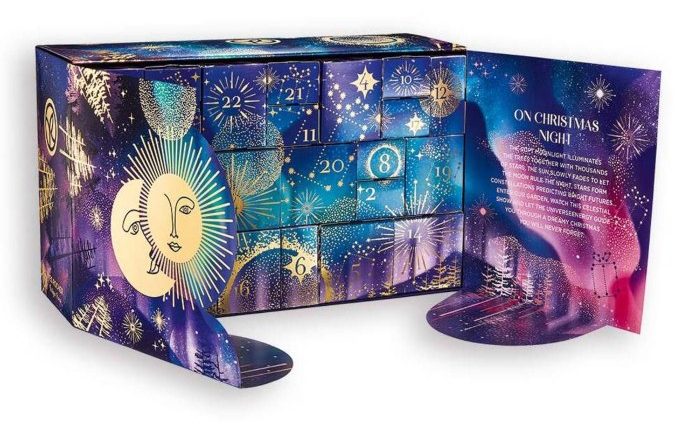 5 – The Body Shop Advent Calendar
The Body Shop aims for the pinnacle of wonder with a beauty advent calendar that looks like a nice music box. A few flakes of nostalgia inevitably take us by storm at the opening. Playful and a bit childish, it is apprehended as a decorative object in its own right. Its three drawers house 25 surprises at the height of comfort.
Charcoal scrub, almond milk shower cream, shea butter repair shampoo, this calendar cuddles us from head to toe. It's a real caress for the skin. Apart from the almost enjoyable pleasure of the opening, this calendar tells the story of each product, an appreciable pledge of transparency. Most ? It invites you to discover healthy, effective and Fair Trade certified products.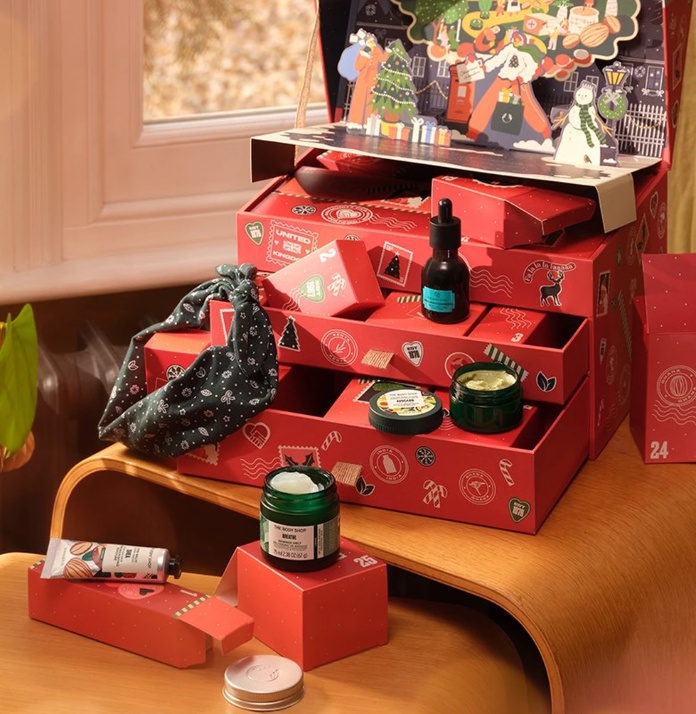 6 – La Provençale Organic Advent Calendar
Head south, fields of lavender as far as the eye can see and sun-kissed olive trees. This beauty Advent calendar by La Provençale Bio will delight fans of summer. The generosity and warmth of Provence are palpable. Besides, the French brand has not done in half measures since the 24 products are served in full size. No more risk of reaching the end of the tube in just two weeks.
Quality organic skincare, iconic make-up products and exclusive accessories sit supreme in the hollows of this verdant Advent calendar. La Provençale Bio has concocted a VIP selection with captivating scents. Special mention to the responsible approach of the brand which indicates the social and environmental impact of the calendar on its site.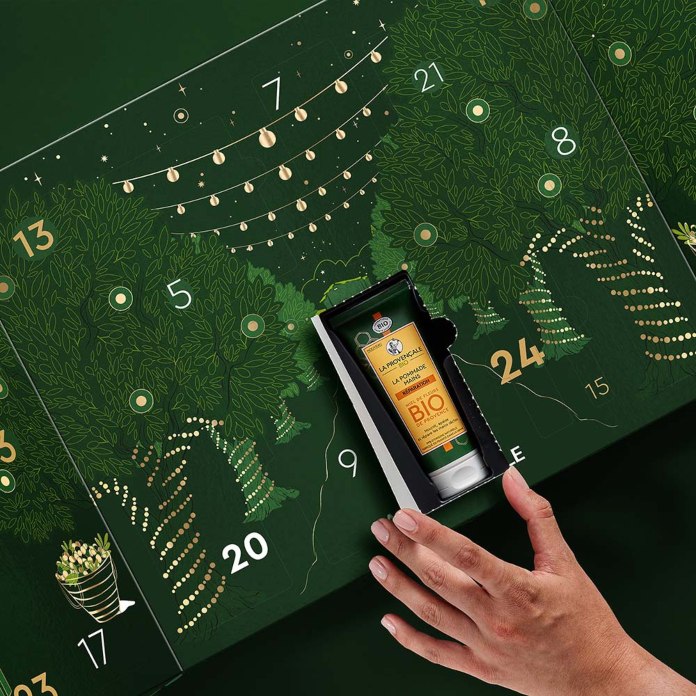 7 – L'Occitane Advent Calendar
We end this enchanted list with the L'Occitane beauty Advent calendar. This magic maze flocked with illustrations filled with candor has 25 treasures. Unlike other redundant schedules, L'Occitane emphasizes product diversity. Verbena eau de toilette, crunchy muesli scrub, wooden comb… all the conditions are met for a 100% complete beauty ritual.
All sprinkled withMediterranean atmosphere that we love so much (even in the snow). This Advent calendar is made of 100% recyclable cardboard. We gladly give eternal youth to these little boxes by slipping our favorite jewels into them!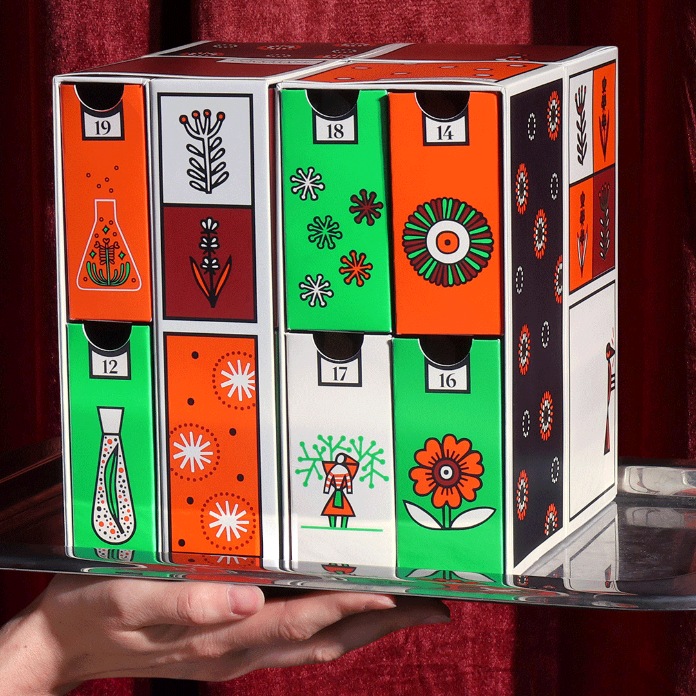 With such sumptuous beauty Advent calendars, it's hard to make a choice. And yet it is better to be quick to prevent them from slipping under your nose. Only a month left before the countdown begins. It's quick.