Alma is a young association committed to transmitting the beauty of femininity to young girls. Inspired by Christian anthropology and the theology of the body, it offers weekends centered on the discovery of one's talents, self-esteem and the development of one's personality.
Alma was born from the will of five young women, aged 23 to 25, convinced of the beauty of femininity and the importance, for adolescent girls, of becoming aware of it. In September 2021, they created their association with a view to transmitting this treasure to young girls aged 14 to 17. Their ambition? Accompany them, through training weekends, in the discovery of their body, their talents and their specificity.
Among the five founders of Alma, three were together chieftains of European guides in the suburbs of Paris. It all started with this experience. While the chieftains had invited the guides to discuss a text by Guy de Larigaudie on women, a young girl pointed out that the text in question was "sexist" because it differentiated between men and women. "We realized how much the generation of our guides, although not so far from ours, was steeped in current identity debates, to the point of questioning fundamental notions", confides to Aleteia Philippine Casanova, 23, one of the young women at the initiative of the project. "Between my own teenage years and those of my guides, there was a profound evolution in society. The question of identity has been undermined: today, society asks 14-year-old girls who they are, and in the first place if they are men or if they are women".
Questions in the face of which adolescent girls sometimes find themselves helpless, even upset in their intimacy, and for which they do not necessarily have the keys to answer and find their place. "There is a real issue of appeasement on these questions of identity which upset a whole new generation. A need for simplicity and connection with reality too. Identity debates manage to take root because they are disconnected from reality. Coming back to reality, to the body, is already a first key to defining oneself", underlines the young woman.
A movement inspired by scouting
Three years after this experience as leaders of guides, strong in their reflections on femininity and enriched by numerous encounters with members of Cycloshow, Teenstar and Graine de Femme in particular, the young women are forming and organizing themselves. Joined by two other friends, the five founders of Alma come from different backgrounds but all united by this common desire to discover the beauty of femininity: Philippine is a student at Sciences Po, the others are nurses, stylists, human resources managers and a student of philosophy.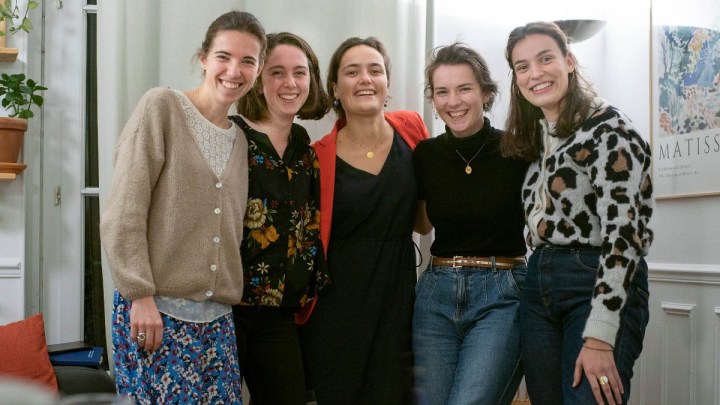 Association Alma
After the success of the first session, they now train and coordinate around twenty activity leaders, aged 22 to 27, responsible for hosting weekends in Paris and Lyon. Training young people by young people, an intuition inspired by scouting, which makes it possible to build relationships of trust and exchange testimonies between young women of the same generation.
Every woman is unique and beautiful
"Through concrete activities, lessons, times of discussion, we want to give confidence to adolescent girls so that they live and radiate their femininity every day", explains Philippine Casanova. To achieve this, Alma is based on three essential pillars: discovering yourself (getting to know your body, understanding your deep desires and apprehending the rhythm of your cycle), esteeming yourself (taking a benevolent look at your body, your emotions, your character , his past…) and fulfill himself (take care of his beauty and radiate). A vast program for these women in the making, called to become who they really are, by fulfilling their deepest desires. This is precisely the meaning of the Latin word " alma » which means « young girl », but which also evokes, according to a usage in the field of agriculture, accomplishment, fertility.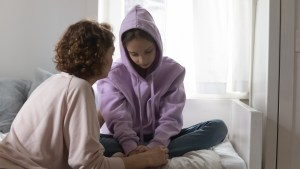 The name "Alma" is also a discreet nod to the Virgin Mary, confides Philippine Casanova. It indeed evokes the "Alma Redemptoris Mater", the Mother of the Redeemer, the Blessed Virgin Mary. The Christian dimension is important for the foundresses of the association: to flourish is also to grow in faith. This is why the weekends also include times of prayer and mass. The opportunity to learn to welcome the gaze full of love of Jesus on each of his creatures. Young girls are thus called to discover the One who created them and who loves them from all eternity.
Practice
Each session is made up of three weekends.
To find out the dates of the next sessions in Paris and Lyon: Alma session calendar.