Just push the door to understand the commitment of the owner. Éric's hair salon, based in Toulouse, is a small haven of nature in the city. Plants adorn the walls and floor. This eco-friendly hairdresser, concerned about taking care of his clients, is also committed to taking care of the planet through several processes, including hair recycling.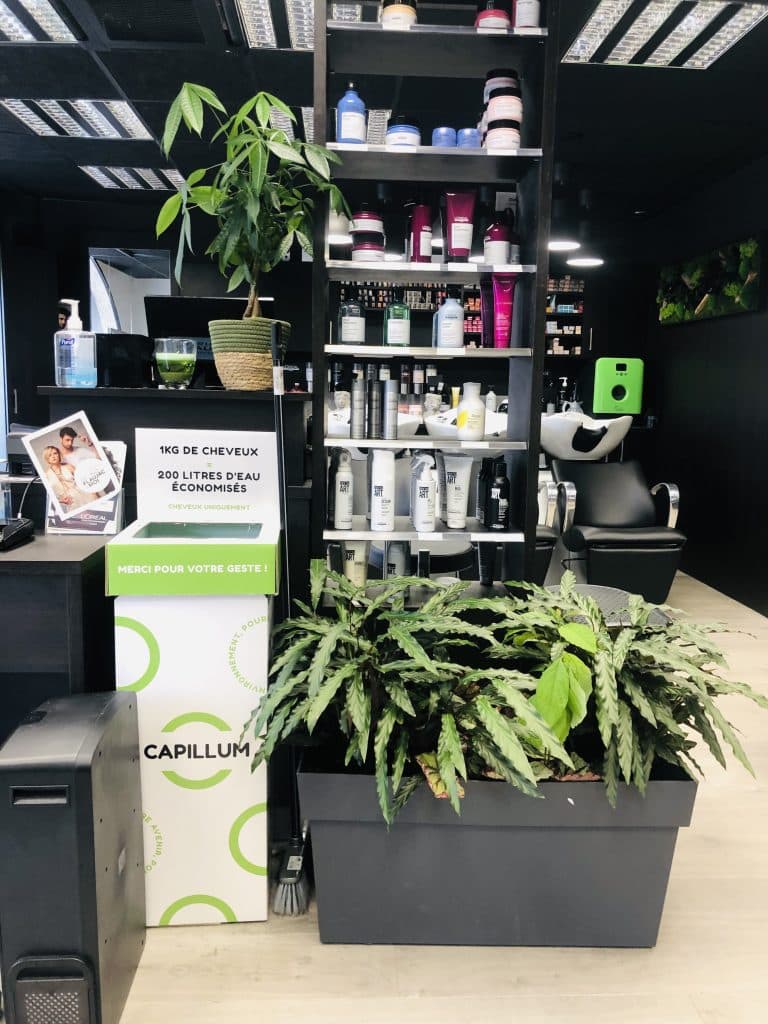 First commitment: the hair! Out of the question for Eric that they go in the trash. "Hair does not rot. They have a huge absorption capacity. They can then be washed and reused to fight against marine pollution, for example," explains the hairdresser.
He therefore uses the services of the Capillum company. The principle is simple: for 90 € per year, she regularly collects hair collected from hairdressing salons. They are then transformed into sausages and used to filter the oceans in places where oil pollution is important, for example.
Eric also takes the opportunity to educate his customers, curious to see this rather special hair bin. "Some bring us hair too. If they cut them off to their elderly parents who cannot move, for example. Hairdressers at home also bring us bags, "he enthuses.
Save water
Second commitment: water. Éric had his two sinks condemned. He only uses a small dishwasher for his coloring bowls. "We have also installed hand showers in the shampoo basins. Thus, we save 60% of water", he explains.
This ingenuity allowed him to spend the summer quietly: "We did not suffer from the water restrictions linked to the drought. We were already saving. Also, I proposed to some of my clients with short hair to cut their hair dry".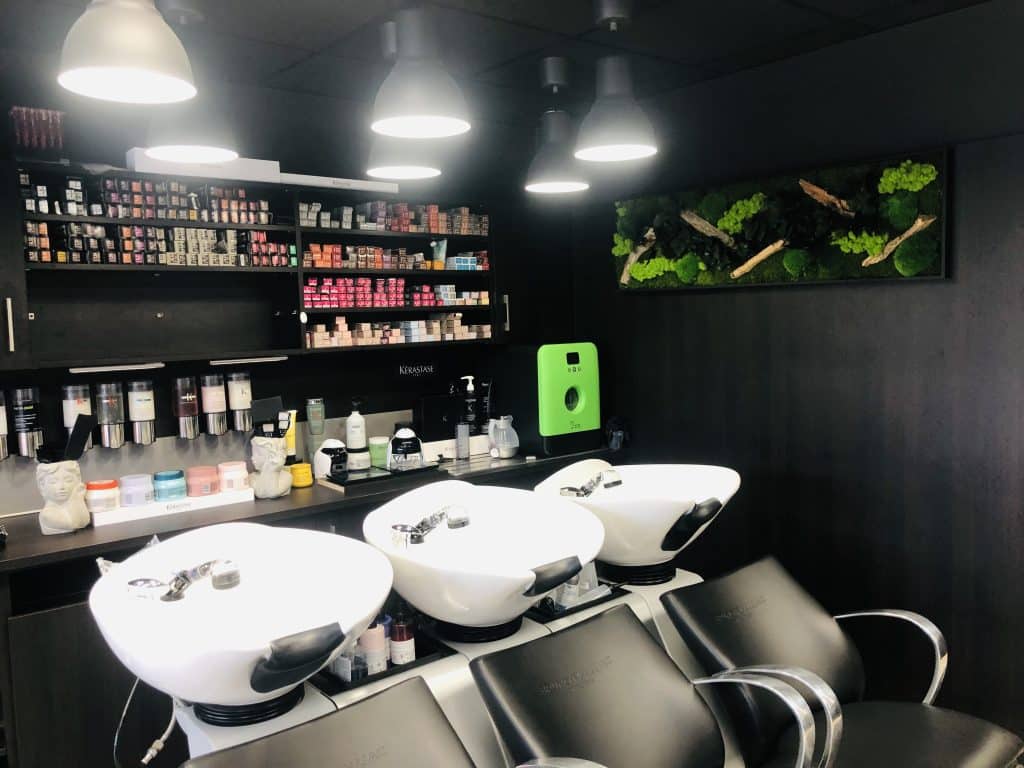 The young man also added flower arrangements to the walls. Plant paintings, made in Provence. "They have depolluting virtues for the air. That's why I installed them near the shampoo and coloring area, where we use chemicals. »
Energy sobriety
Third commitment: reduce electricity consumption. Since September, all businesses have been ordered to turn off the lights between 1 a.m. and 6 a.m. Eric's hair salon goes further. "We turn off the sign as soon as we leave, at 7 p.m. I don't see the point of lighting up at night. No one is going to think it's time to go get a haircut just because my sign is on," he jokes.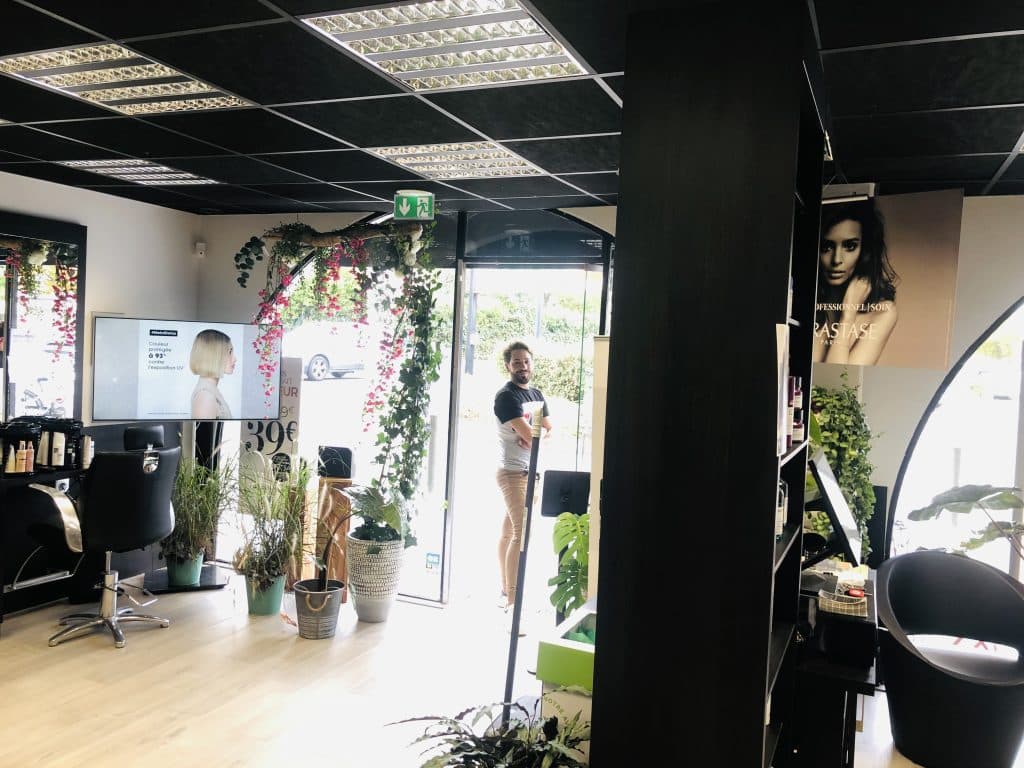 Éric also commissioned a company to reduce electricity consumption inside. It will soon install motion sensors above the styling stations. Thus, only the stations used will be lit, not the others.
To find Eric's hair salon:
Bruno Flaujac hair salon
Firmis II Shopping Center – Terrace Path
31500 Toulouse