In an opinion published on Monday, the Ethics Committee believes that it is necessary to rethink the healthcare system and put the person back at the center.
SourceAFP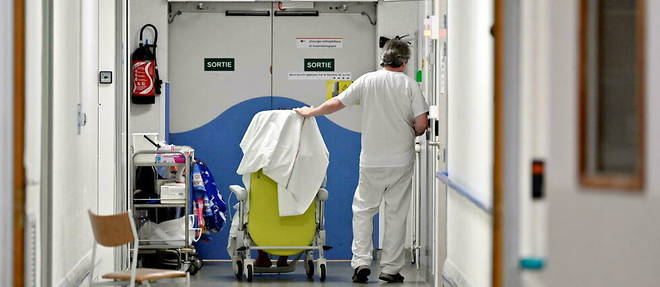 Published on


Link copied
Copy link

Lhe health system is facing an "unprecedented crisis", particularly at the public hospital. Faced with this observation, the National Consultative Ethics Committee (CCNE) published an opinion on Monday, November 7, calling for a rethinking of the healthcare system "on an ethical basis" which "would place the person at the heart of its concerns". The CCNE submitted this opinion last week to the Minister of Health, François Braun, a month after the launch of the health component of the National Council for Refoundation (CNR).
Focused on the tense situation of the public hospital, "the most salient symptom of the crisis", and noting the "weaknesses" revealed by the Covid-19 pandemic, the text denounces a discrepancy between the practices of caregivers "perceived as dehumanized and "ethical values", which can be explained in particular by an approach to health focused on "treatment rather than care".
READ ALSO"Le Point" evening for hospitals – What responses to the crisis?
"The word of the patient is insufficiently taken into account, as are the times of discussion between caregivers. It is not valued because it is human time which is not subject to pricing", explained to Agence France-Presse Régis Aubry, rapporteur of the opinion and chief doctor in palliative care. at the University Hospital of Besançon. However, combined with "managerial practices" and "increasing technicalization", this "systemic" approach has led to "a degradation of the care relationship in a system where the time of caregivers intersects less and less with that of patients" , according to CCNE.
A reform of the health system
"This is one of the keys to understanding the current desertion of caregivers, added Régis Aubry. They no longer understand why they treat and are in ethical suffering". Especially since salaries remain "low in relation to the commitment requested", notes the CCNE.
READ ALSOKervasdoué – Reforming health by freeing oneself from the grip of the emergency
Faced with this observation, the rapporteurs underline that ethics is "neither optional nor optional" in health policies, and call for a reform of the health system "which would place the person at the heart of its concerns". In this reform, two principles are essential: "Equal access for all to the health and care system and unconditional respect for the people treated and those who treat them", according to the CCNE. "Since the minister considered that what we have written should serve as a compass, we will be vigilant to the proposals of the CNR health", warned Régis Aubry.