Many cats much prefer solitude to the company of their fellow cats. Sinbad, on the other hand, enjoys giving of himself to help babies who need emotional support. A behavior that softened his host family.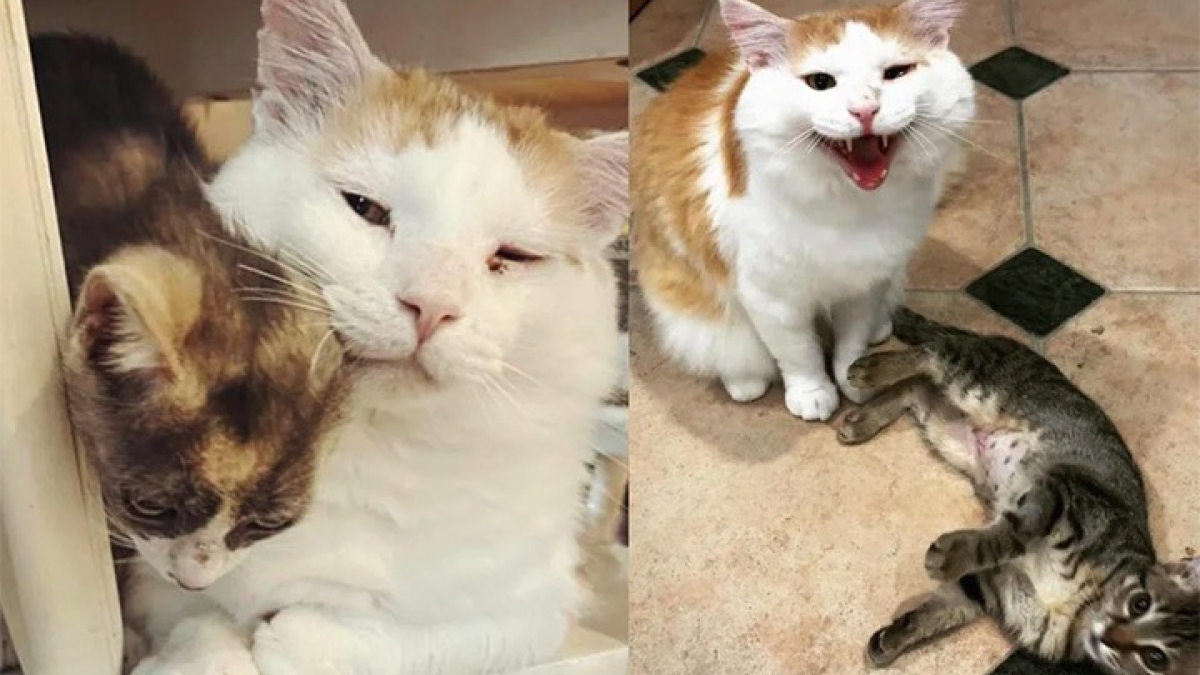 At the start of 2022, Sinbada white and red alley cat, was entrusted to a foster family of the association Good Karma Pet Rescue. The latter works daily to rescue animals in need in the State of Florida to United States.
Sinbad had been found wandering and in very poor health. He was severely underweight and had multiple skin infections. He was covered in scabs from injuries and therefore had no hair in places.
In addition, the veterinarian had detected that he was positive for FIV (feline immunodeficiency virus or cat AIDS).
He therefore received care in his caring foster home. So much so that the street tomcat has undergone a magnificent transformation. His coat grew back and he gained weight.
At the same time, his affectionate personality was revealed, to the delight of his adoptive mother.
Return the favour
Although Sinbad has IVF, he can live with other felines, as long as there are no conflicts, reports lovemeow.
"And they can live as long as the negative specimens"added his benefactress.
The extremely gentle tomcat with his congeners then found his vocation. He takes under his wing the orphan kittens who arrive in his foster family.
"He's an active guy who enjoys spending time with his younger adoptive siblings. He meows in a squeaky little voice that doesn't quite match his 5 kilogram body."confided his mistress.
Sinbad therefore grooms babies, teaches them the codes of felines and gives them all the affection they lack.
The formerly stray cat is now a precious help for his adopter.
"It's incredible to think that the cat that was found at the time is identical to the beautiful tomcat you see now. Even though Sinbad had a difficult life, he has a wonderful spirit."she concluded.
To read also: A man relies on his cat to drive away the mouse present in his home, but this one reacts in a touching way (video)

By Charlotte Jourdain

Web editor
.