Dermatologists and cosmetologists are unanimous: healthy skin requires perfect daily cleansing. The make-up removal ritual is the most important step in overcoming pollution particles, skin irritations and other excess sebum production. Milk, oil, balm, micellar water, foam are available at will! Overview of the best elixirs.
High Performance Cleansing Milk Global Anti-Aging Care, Olivier Claire
The Clean Beauty brand, whose promise and obsession is to make each treatment a guarantee of effectiveness, has also focused its research on cleaning. Healthy and radiant skin cannot be improvised! It is the result of an epidermis carefully purified and cleansed daily. The elimination of make-up is no longer an end in itself: it is also a question of responding to all the problems that affect this thin membrane acting as a barrier with the outside. Impurities, dehydration, irregularities, irritations, excess sebum… The skin speaks to us.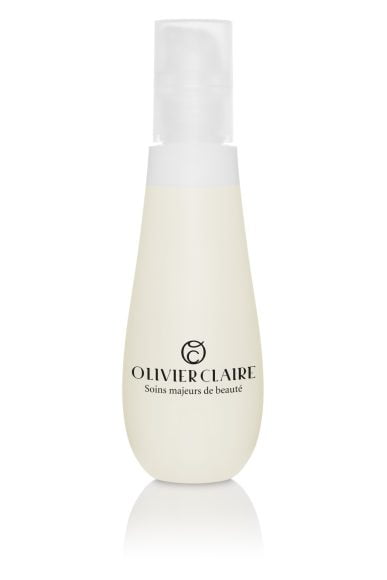 The High Performance Cleansing Milk developed by the tricolor brand regenerates, structures and protects thanks to the synergy of key ingredients: native cells of Criste marine, Wakame, fresh sunflower pollen are incorporated into new active ingredients also drawn from the nature. Prickly Pear Oil and Wheat Germ combined, will nourish, heal, firm and soothe. For a glow like at the spa, we thank the white mulberry extract whose action will prevent the appearance of cutaneous hyperpigmentation spots while visibly reducing the spots already installed.
Moisturizing Cleansing Oil, La Compagnie de Provence
It's another companion to slip into your vanity and into your bathroom. We adopt this oily elixir for its many virtues. It easily dissolves make-up regardless of its pigmentation rate and penetration into the dermis, it forms a protective barrier on the skin thanks to its jojoba oil content and gives a feeling of freshness. This 3-in-1 treatment treats each area: face, eyes and lips. Formulated from 99% ingredients of natural origin, this moisturizing cleansing oil is suitable for all skin types.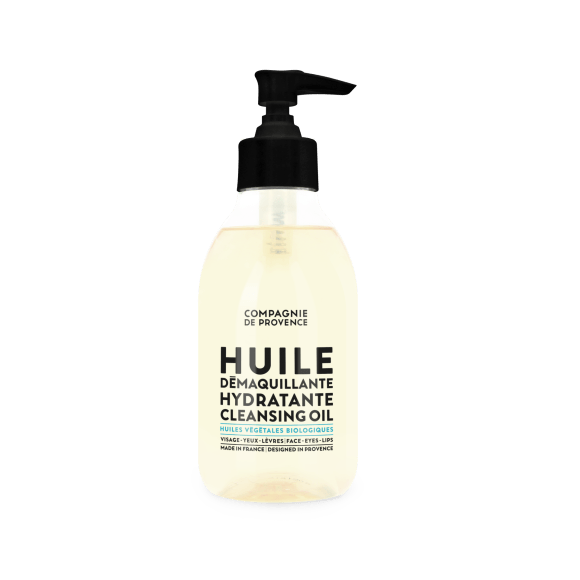 We also love it for its experience of a very Provençal sensoriality. With such a name, we will have a bonus olfactory journey to the land of lavender, olive, lemongrass and honey. From the start of its history initiated in 1990, the brand has forged close ties with local producers, in search of high quality ingredients to offer the essence of Provence in a bottle. In this natural setting between land and sea, it is a question of going to the essential in the dressing of the products as in the selection of the raw materials.
Cicapair™ Dr. Jart+ Tiger Grass Enzyme Foaming Cleanser
Stopover in South Korea this time to pick up one of the beauty secrets of girls with a perfect complexion. Korean men and women compete in the same national sport from taking care of their appearance to developing an expertise that places them out of category! Dr. Jart+ not only works with a team of dermatology experts but also with artists, designers and techies to combine proven methods and modern innovations. For its enzyme foaming cleanser, the brand compiles valuable components.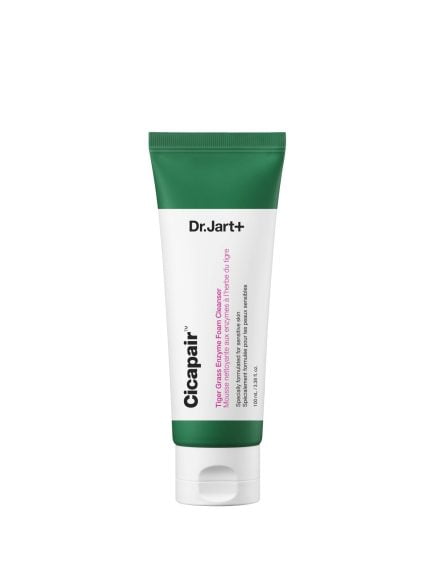 Like Tiger Grass (aka Centella Asiatica or Cica), a herbal remedy that Asian wetland tigers have used for centuries to help heal wounds. The battered skin of city dwellers subjected to pollution particles must be thoroughly cleansed. Dr. Jart+ comes in the form of a smooth cream, which transforms into a light, highly concentrated foam. Cicapair™ Cleanser removes impurities and deeply penetrates pores. Exclusively distributed at Sephora, the brand is available in the entire world of skincare (night mask, day cream, eye contour cream, mist, etc.).
Soothing cleansing milk, Suzanne Kaufmann
Heading for Austria, more precisely to its popess of well-being, Dame Suzanne Kaufmann. In this destination which shares the same unspoiled landscapes and botanical gardens as Switzerland – the ultimate benchmark for cutting-edge cosmetology – we find the equivalent of this prodigious nature. The green-fingered Austrian spent her childhood in fields and forests, which obviously inspired her to create a luxury skincare brand derived from plants and presented in 100% eco-responsible packaging. . Among its must-haves is its soothing cleansing milk.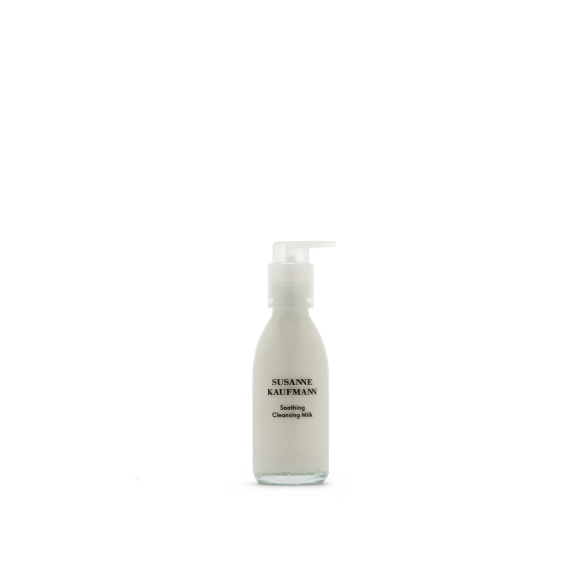 Enriched with a blend of chamomile, sage and mallow extracts as well as rosehip seed oil and St. John's wort flower extract, to help lift away gritty impurities, and makeup that can sometimes run dry hold, this milky nectar rich in vitamin E, leaves the skin soft, clean and hydrated. Ultra-concentrated, it also overcomes waterproof make-up in a few delicate circular movements. For a luminous effect, complete your routine with the Soothing Toning Lotion which leaves you with a radiant complexion.
Cleanser Bottle Cleansing Foam, Dr. Barbara Sturm
Germany also has its high priestess of beauty and wellness, Dr. Barbara Sturm. His clients ? Kim Kardashian, Hailey Bieber, Bella Hadid, Victoria Beckham…a non-exhaustive list of early followers. With her line of treatments halfway between aesthetic medicine and cosmetics, the practitioner has conquered Hollywood and the general public by working on three pillars: anti-inflammation, hydration, and finally the activation of cells at the same time. origin of skin aging. The entire skincare range is based on these fundamentals.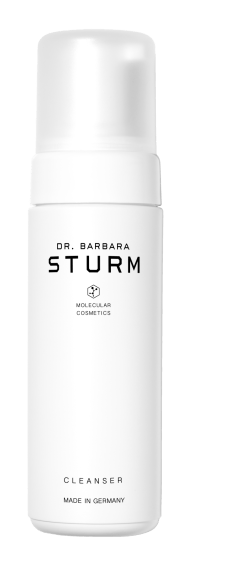 The Dr. Barbara Sturm Cleanser Bottle foam has the melting texture of a cloud that effortlessly removes make-up, purifying the face while refining skin texture. Its active ingredients infuse the skin with precious nutrients, plunging it into a bath of hydration and energy. Ingredients include Purslane with calming, soothing and hydrating benefits, while Aloe Vera helps repair cells, all without upsetting the delicate pH balance or barrier function. Its daily use improves the health of the skin and reduces the formation of wrinkles caused by dehydration.
For further :
<<< Also to read : " It's the holidays! The essentials to put in your suitcase » >>>