More and more brands are opening flagship stores. Sisley has thus just moved to Brussels and will set up in Antwerp in the spring. In these places that complete the online sales offer, there are exclusive products and multi-sensory experiences to enjoy in the store and in the treatment cabins.
Boosted by the pandemic, the desire to take care of yourself, and your skin in particular, has never been stronger. While new brands are born every day – not a week goes by without a celebrity launching their own – the more traditional players in the industry have developed their online offer. While remaining sold in perfumeries and pharmacies where they share the shelves with their main competitors, more and more of them are opening flagships in which they can, as they wish, deploy their universe down to the smallest detail. And to offer, in dedicated booths, body and face treatments that consumers have become increasingly fond of.
In less than ten years, Caudalie, Clarins and Babor have opened such establishments in Belgium. Sisley has just moved to the capital, before flying the flag in Antwerp next spring. Antwerp, where Clarins has in turn chosen to set up its second Belgian address on November 15.
Real dives into the world of brands
In these stores with always neat decoration and where the saleswomen often officiate as practitioners in the cabin, everything is in place to provide the customer with a human and sensory experience that is a thousand miles from the quick purchase made behind the screen. .
There is also no risk, in these spaces dedicated to a single brand, of seeing the consumer redirected to a rival product. "Our houses meet a completely different need than that encountered when buying online, insists Philippe d'Ornano, president of the Sisley group. They express the soul of the brand, with a real artistic bias, and the spirit of advice and care that drives us. This is an opportunity for our customers to dive into our universe."
While many labels opt everywhere for a uniform design with identical details that will be found all over the world, Sisley prefers to customize each of its houses. All the decoration is signed Isabelle d'Ornano, we find her taste for eclecticism in the choice of personal objects – furniture, chandeliers, carpets and paintings – meticulously selected. "A real break from relaxation in the heart of the city", sums up Philippe d'Ornano.
1—Sisley
In the world ?
The brand displays 10 houses and 4 in preparation, including the future house in Antwerp (opening in spring 2023) on the counter.
In Belgium ?
1 house in Brussels, with 4 treatment cabins, one of which is entirely dedicated to the Hair Rituel by Sisley hair line.
What we find there
In an intimate and warm decor entirely designed by the founder of Sisley Isabelle d'Ornano, all the brand's products are showcased in the boutique area where the collections of perfumes and candles sit side by side with the skincare and make-up lines. . We discover here all the limited editions, specific colors in the make-up as well as the collection of scarves, bags and ties signed Isabelle d'Ornano.
They also sell care cards to give away. In addition to the paying protocol card directly linked to star ranges such as Rose Noire, Sisleÿa or Supremÿa, visiting customers can benefit from a free skincare consultation or mini make-up. LED technology is also offered in addition to a given treatment to boost its effect, in one shot or as a cure of 6 sessions.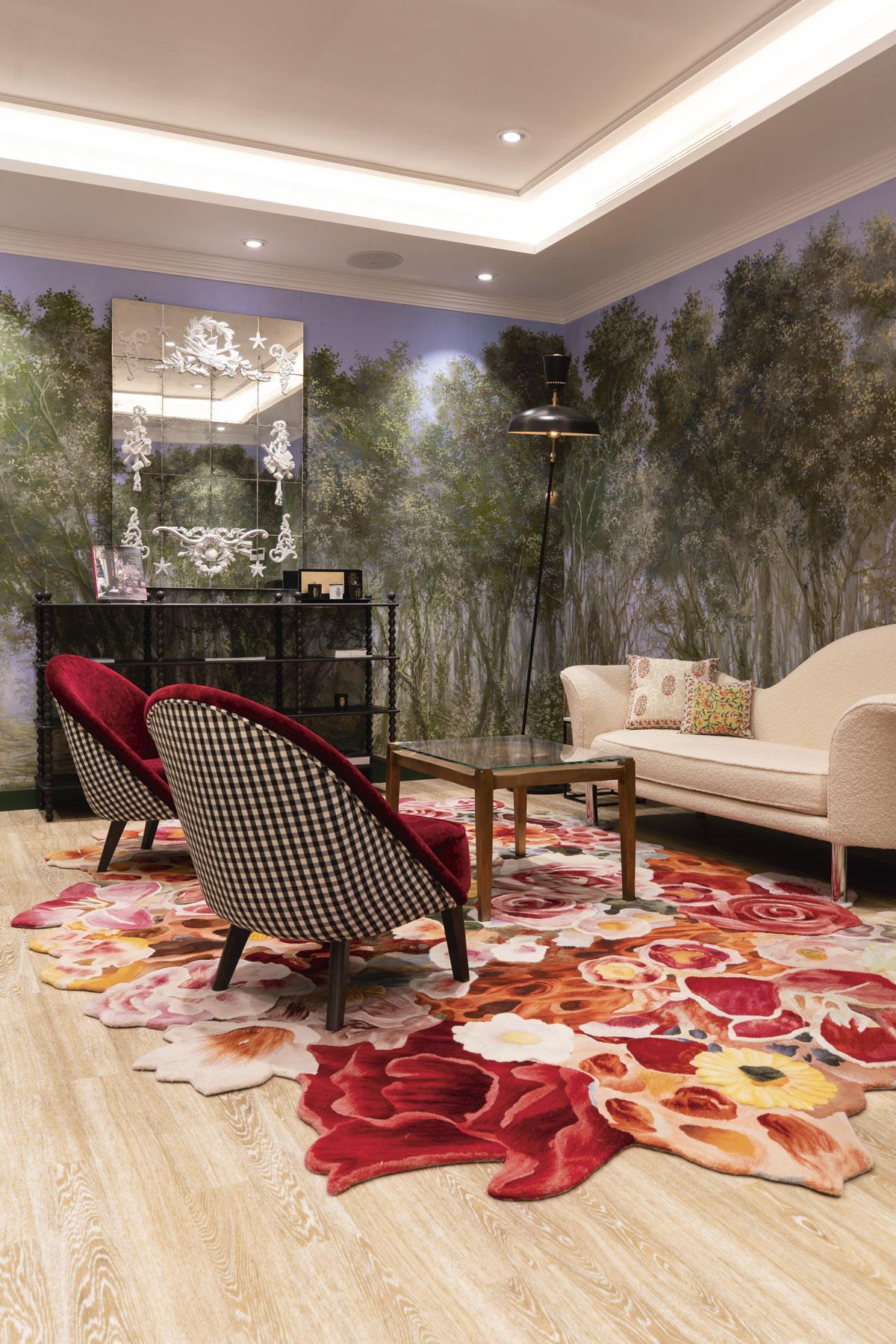 And the best-selling treatment
The Sisleÿa L'Intégral La Cure Anti-Aging ritual uses the most concentrated products from the house's flagship range. For this very special protocol (330 euros for 1h45), Sisley has teamed up with facialist Marie Depoulain to develop a gesture whose benefits are immediately visible.
Sisley, 18, rue Jean Stas, 1060 Brussels.
2— Caudalie
In the world ?
The brand has close to 40 houses around the world.
And in Belgium?
1 house in Brussels, with 2 treatment cabins, and 1 in Bruges, with 2 treatment cabins.
What you find there
Fans of the brand, usually available in pharmacies, will find here all the ranges as well as all the boxes published for special occasions. You can get gift cards and the house offers loyalty points. It is also possible to bring back used packaging here, which will be recycled and thus receive bonus points.
In stores, practitioners can perform free skin analyses. All the treatments – body and face – depend on the duration, ie 95 euros for 50 mins and 135 euros for 80 mins, regardless of the range of products used or the specific needs of the skin. Everything here, from the photos of vineyards to the grapes drawn on the wallpaper, passing by the fresh grapes used in the massages, recalls the origins of the brand born in Bordeaux.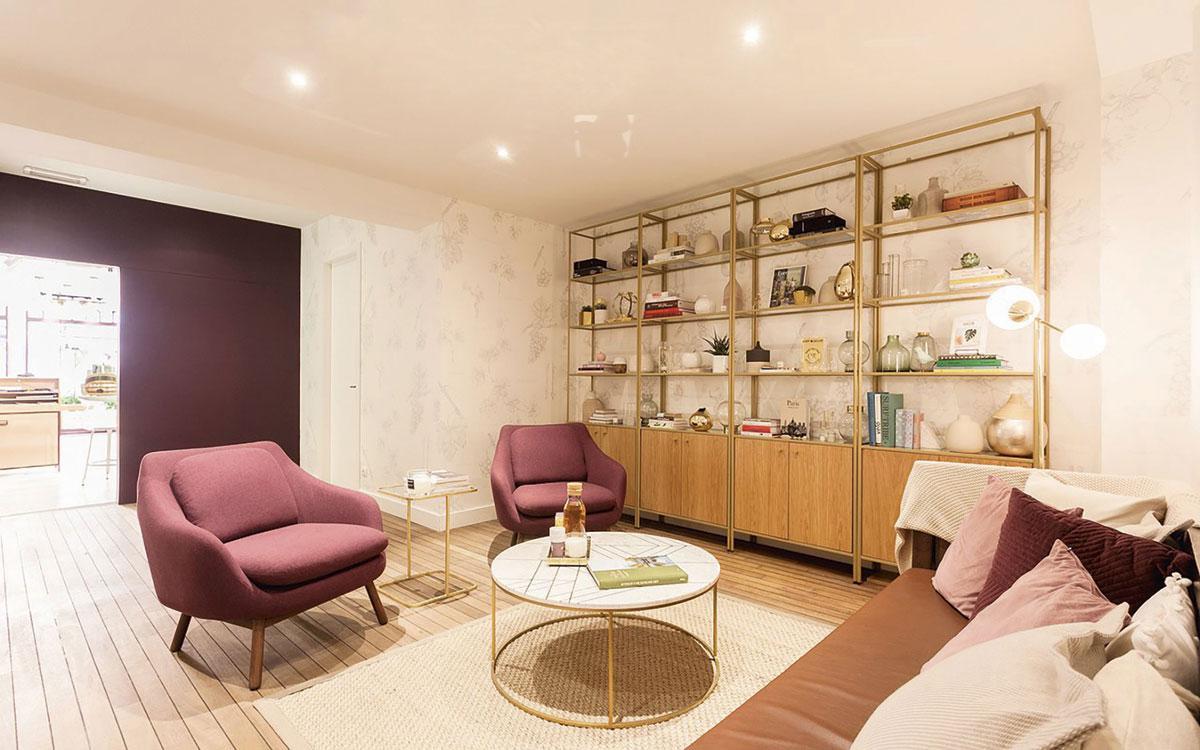 And the best-selling treatment?
The Premier Cru global anti-ageing ritual, which is based on a series of eight active and deep massage maneuvers. They act as a booster for products from the premium range which brings together a cocktail of active ingredients acting on the eight signs of aging: established wrinkles, fine lines, spots, radiance, firmness, elasticity, volume and hydration.
Caudalie 13, rue Jean Stas, 1060 Brussels. 3, Steenstraat, 8000 Brugge.
3— Clarins
In the world ?
The brand has 142 houses.
In Belgium ?
1 house in Brussels, with 2 treatment cabins, and 1 in Antwerp (opening mid-November), with 3 treatment cabins.
What you find there
In Antwerp, you can discover the latest look of the Clarins boutiques, with an even warmer decor where red and white give way to eco-responsible wood, recycled marble, white and gold. A loyalty system entitles you to a 15% discount on skincare and 10% on make-up. These discounts are added to the collection of points to receive products. It is possible to obtain samples even without purchase in order to test the items at home, in particular all the shades of foundation that can be taken away in small jars.
There are also home fragrances, candles, kits with "travel" doses and exclusive hair products. Finally, it offers a series of free services such as "flash make-up", make-up of a single area of ​​the face, or skin consultations. The 30-minute Open Spa treatment (30 euros) is perfect for a first discovery of the brand.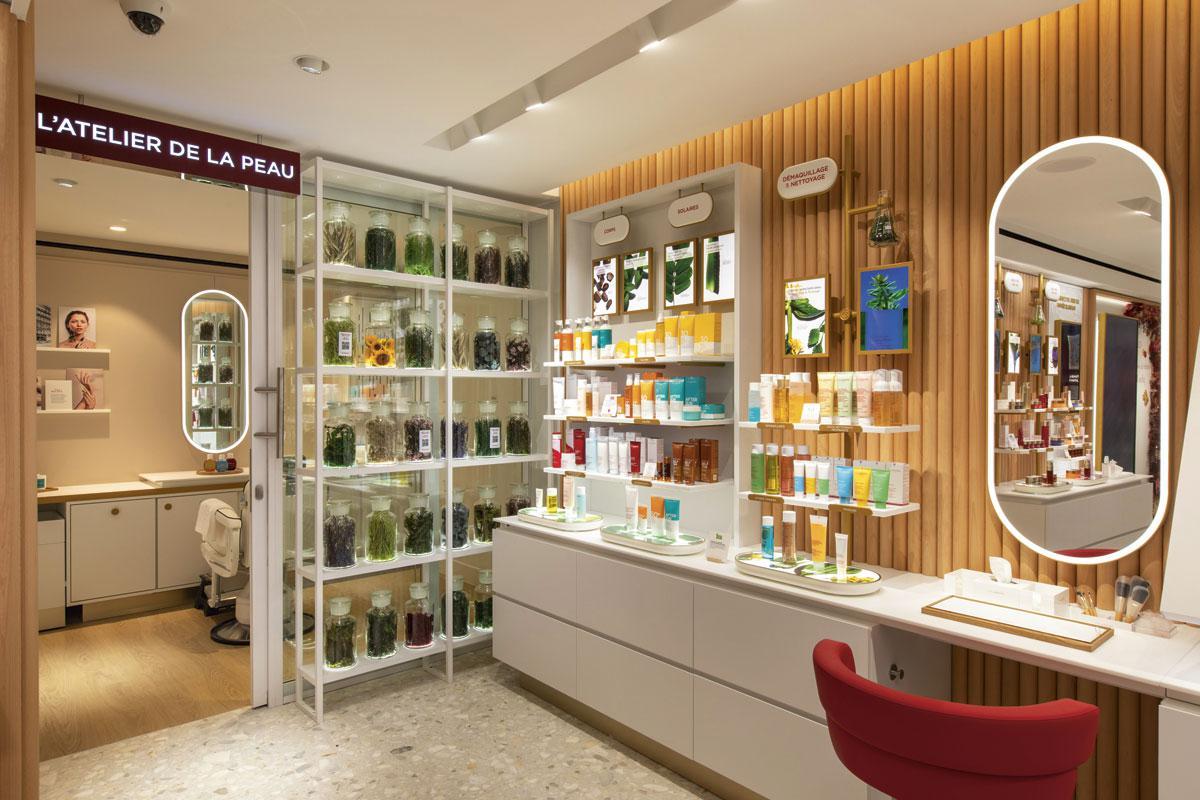 And the best-selling treatment?
Face and body treatments last 60 mins for 110 euros and additional 30 mins can be added to prolong the relaxation. Among them, the Expert Jeunesse anti-aging protocol is one of the most popular. The house is also one of the few to offer a face and body ritual for pregnant women.
Clarins, 1093, chaussée de Waterloo, 1180 Brussels. 28, Schuttershofstraat, 2000 Antwerp.
4— Babor
In the world
9 houses.
In Belgium
1 house in Brussels with 3 treatment cabins.
What you find there
The complete range is offered in a velvet and marble decor that invites you to cocoon. We also see the exclusive Doctor Babor PRO line. A "bulb bar" showcases the impressive assortment of the German label's star product, which can also be apprehended in express treatments carried out in the cabin. A 45-minute discovery treatment coupled with a skin analysis is offered for any purchase of 49 euros min. An "experiment table" allows you to become familiar with all the textures. On the menu of the institute, there are no less than 27 different experiences, from the half-hour beauty flash, which you can even program during your lunch break, to more technical treatments involving the use machines and can last up to 2 hours.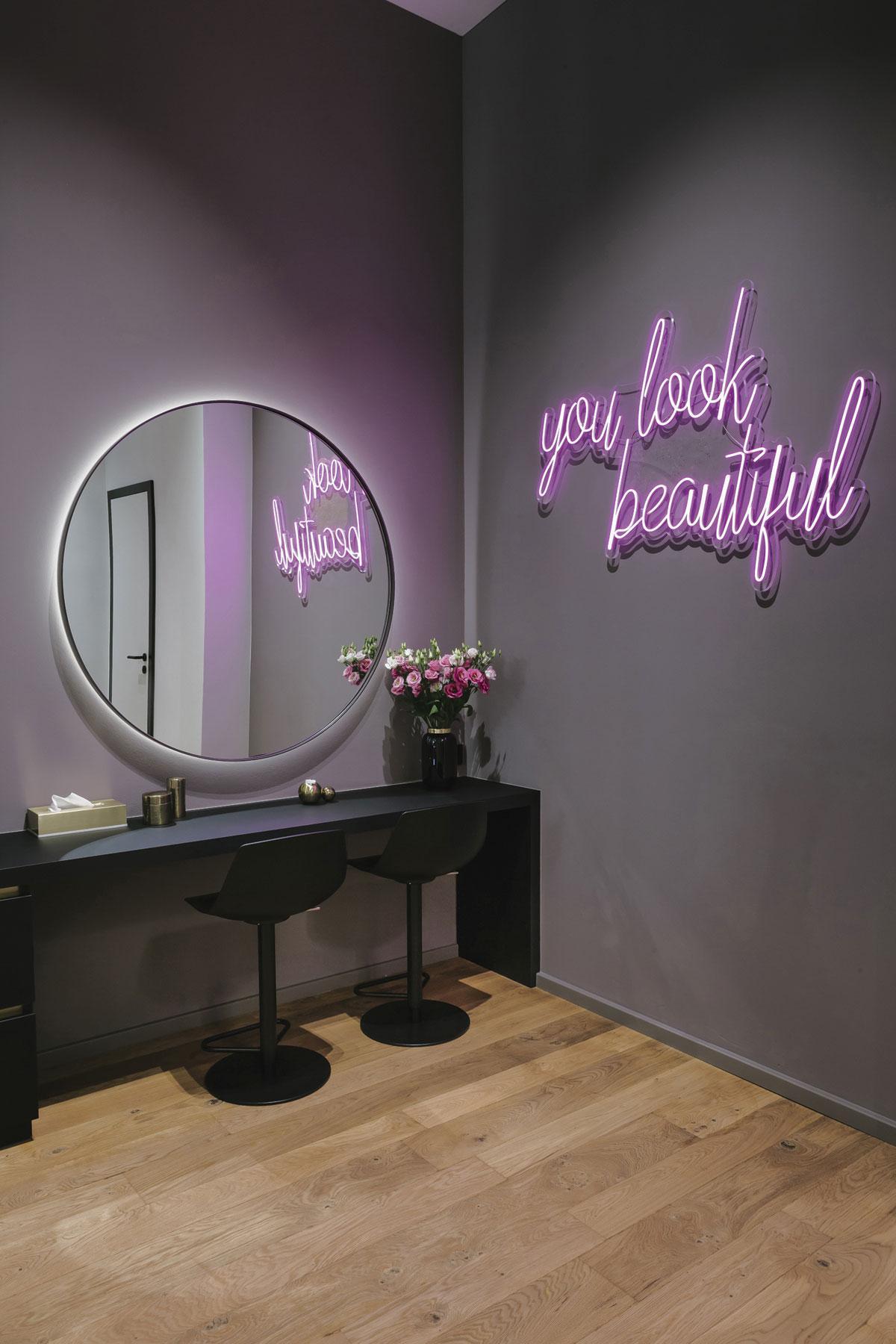 And the best-selling treatment?
During your first visit, you can benefit from a discovery treatment of 90 min (99 euros) which includes a skin analysis and a targeted treatment according to your needs. From 49 euros of purchase, regular customers will in future be able to benefit from a free skin analysis (45 min) if they need an upgrade.
Babor, 44, rue Antoine Dansaert, 1000 Brussels
And elsewhere
Carita, in Paris
This temple of Parisian beauty reopened its doors in September after two years of work in a decor all in scrolls whose elegant staircases have made the rounds of the web. On the menu: on four floors, eleven cabins dedicated to the body and the face, a concept store, a restaurant, an 85 m2 hair salon run by John Nollet and VIP areas. The 1-hour signature facial massage (175 euros) includes no less than 53 precise gestures.
11, rue du Faubourg Saint-Honoré, in 75008 Paris.
Nuxe, in Paris
The historic address on rue Montorgueil in Paris is celebrating its 20th anniversary this year. This former 17th century cellar houses a point of sale and no less than 15 cabins as well as a sauna to offer complete "detox" protocols. The 1h30 Quintessence body and face treatment (185 euros), created to celebrate this anniversary, is available until the end of the year.
32-34, rue Montorgueil, 75001 Paris.
House of Rituals, Amsterdam
—House of Rituals. It is in Amsterdam that Rituals has chosen to open a flagship store on a completely different scale. In a 1,500 m2 building, which also houses a restaurant, the Dutch label combines shopping experience − by offering exclusive product lines but also household linen, a range of luggage, home fragrances in XXL containers − and treatment with two spa floors, one of which is entirely dedicated to the "mind". In this "mind spa", rituals promoting mental relaxation have been developed with internationally renowned experts.
10, Spui, at 1012 PP Amsterdam.