Jyoti, divine light or inner light, in Sanskrit, is how Alexandra Missirlian was baptized by a Brahmin in Benares, India, during one of her trips to her country of heart. It has also become the name of her institute, where she helps us rekindle our inner light.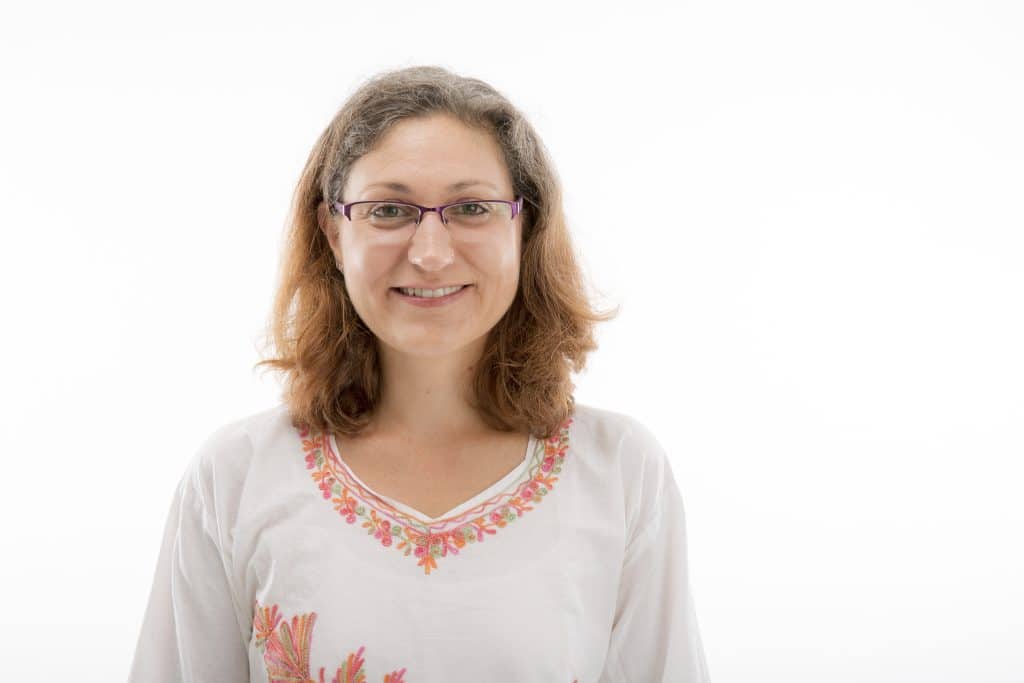 It all started in India, in 1998. She left for the first time, before, the following year, joining an association to treat lepers in Benares, where she stayed for 3 months. She then fell seriously ill, victim of intestinal discomfort. At the time of the monsoon, a season when it is customary for those who can, to leave the plains and go green, she too sets out for the mountains. But his health does not improve. On the contrary, her condition worsens, despite the allopathic medicine with which she treats herself. She then met a Tibetan doctor, a discipline very close to Ayurvedic medicine. "They gave me massages, and I must say that I was blown away. I was better. I was very impressed and it stayed in the back of my mind.
Feel that warmth from the heart
At that time, Alexandra was a commercial employee, an executive assistant in an office in Switzerland, where she lived. In 2003, she burned out. "What am I going to do with my life? That's the question I asked myself at the time. My memories of caring for lepers and this encounter with Ayurveda came back to me. I really liked being at the service of others, doing good. The lepers who passed through my hands always left with a smile. It warmed my heart very much. And when you feel that warmth from the heart, you know something important is happening."
How to reconcile helping others and his interest in alternative medicine? "It clicked in my head, I had to take Ayurveda lessons!" The young woman then found a school in Switzerland, which was quite rare at the time, followed the entire course there, graduated and very quickly opened her practice.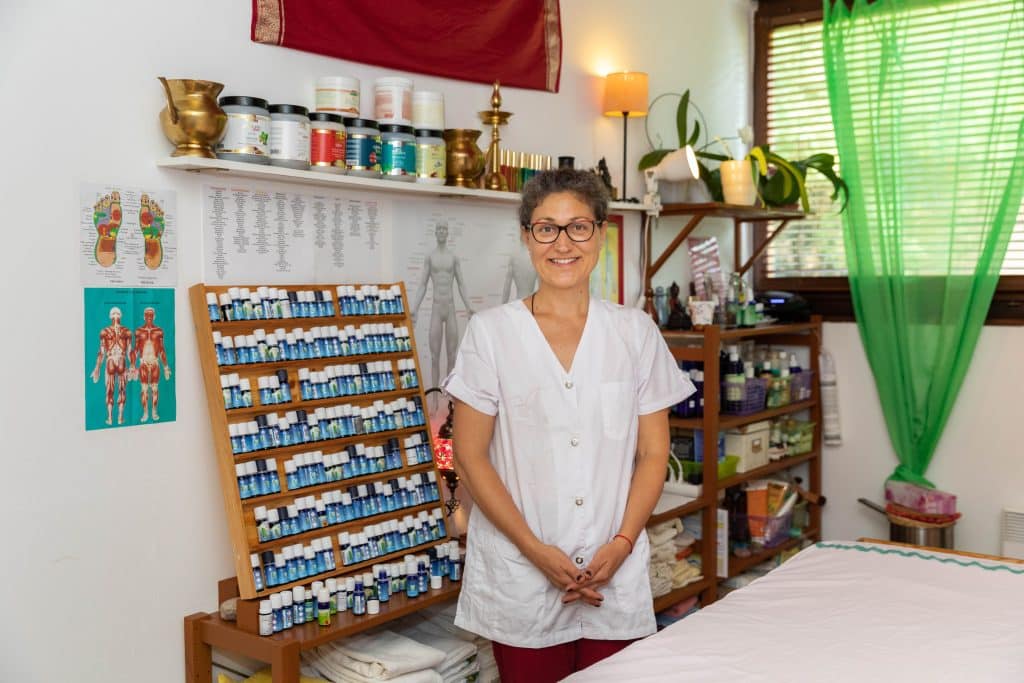 Today, the therapist still finds as much pleasure in taking care of others and listening to them. The sessions begin with a discussion, a point, an assessment of the last days, weeks, months, to be able to establish a therapeutic plan, that is to say the care that she will offer, which always includes a massage, with a more or less sophisticated technique.
She works with 200 essential oils, which will allow you to personalize the treatment. Alexandra Missirlian also teaches aromatherapy and gives personal development courses. Everything that will help bring us back to our original constitution, thanks to food and massage.

"The World Health Organization has recognized Ayurveda as the oldest traditional medicine in the world," says the therapist. It has been practiced for 5000 years throughout the Indian subcontinent. "Women, grandmothers know all the Ayurvedic recipes to maintain health in their families." She was born in the foothills of the Himalayas, in Kerala, very little subject to outside influences and was thus able to keep her system of medicine intact.
"It's a bit like the Mecca of Ayurveda," laughs Alexandra Missirlian, who never tires of talking about her passion, which has become her profession. She is constantly training to complete her knowledge in order to help us rebalance our different body-mind-emotions aspects, as taught in Ayurvedic medicine.