The National Festival of cheowhich is the typical sung theater form of the Red River Delta, took place from October 12 to 28 in Phu Ly, capital of Hà Nam province.
>> National exchange between Chèo lovers
>> Live in the atmosphere of the art of cheo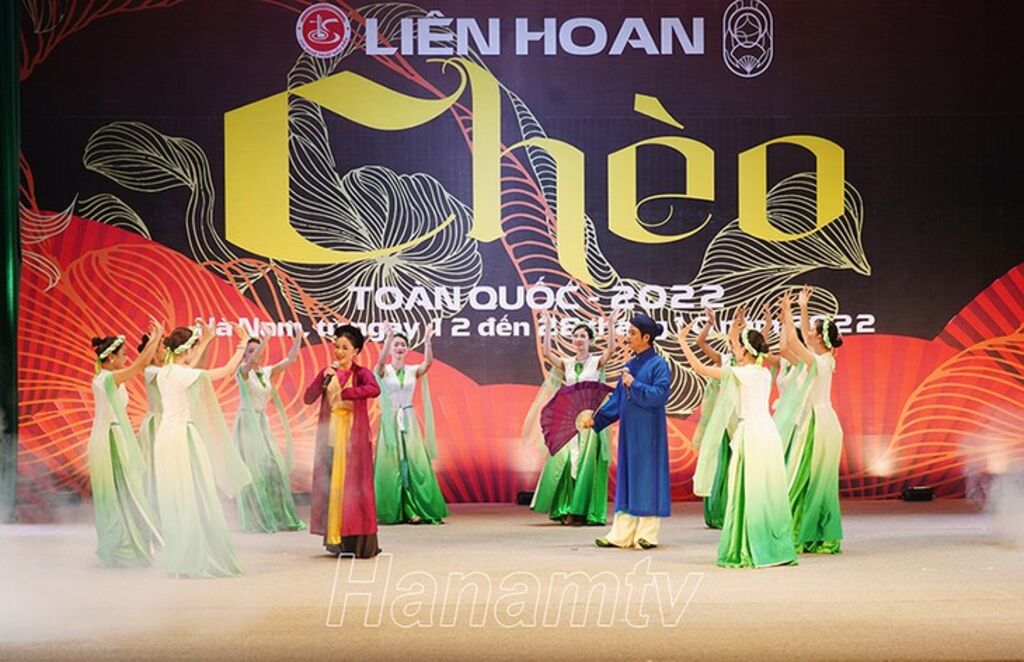 The artists of Hà Nam.
Photo: HNTV/CVN
The 27 plays presented at the festival were all tributes to truth, goodness and beauty. They gave back to lovers of cheo hope for the vitality of this traditional art.
The festival brought together some 1,500 actors and artists from 16 professional troupes. The jury noticed several pieces for their creativity and for their force of attraction and emotion on the public. But all the pieces were remarkable in that they gave clear and topical messages, observes Trân Tri Trac, the president of the jury.
"The 27 plays presented at the festival were all tributes to truth, goodness and beauty. The inventiveness of the participants, who nevertheless ensured to respect the fundamental values ​​of the chèo, had the effect of transcending the spectators and encouraging them to be more honest, more honest and more devoted to the Fatherland.", he notes.
Most of the plays were characterized by a lyrical style, a happy ending, a multitude of twists, and a continuous alternation between realism and symbolism.
The prize for the best piece was awarded to Earth and sea Thanh Hoa Traditional Arts Theatre. The play takes place in two distinct spaces, where two different fights take place, that of the soldiers defending the archipelago of Truong Sa (Spratly) and that of their families who must overcome the difficulties of daily life and sometimes, of loneliness. This same play also won the prize for best screenplay for its author, who himself was a soldier in the navy in Truong Sa.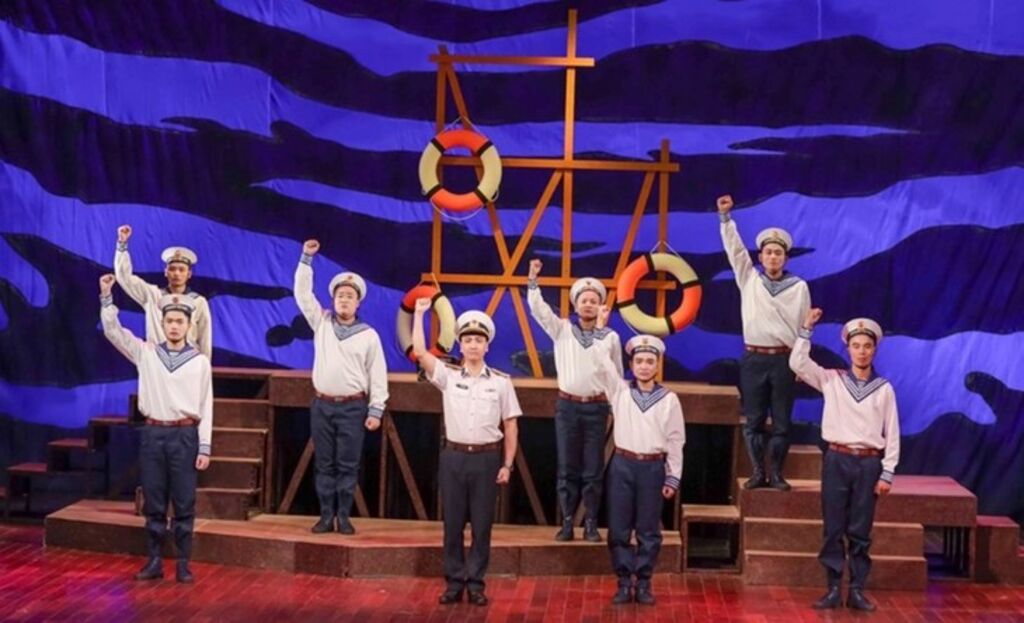 The play "Terre et mer" of the Traditional Arts Theater of Thanh Hoa.
Photo: Tin 247/CVN
Six other plays won a gold medal, all of which dealt with themes related to history or folklore. For the Vice-Minister of Culture, Sports and Tourism, Ta Quang Dông, this festival was a great success.
"The 2022 National Chèo Festival was held in accordance with Party resolutions on the recovery and development of Vietnamese culture. It was an opportunity for state management bodies and professional associations to reflect on the directions to be taken to develop the performing arts in general and the chèo in particular. We are happy to see that the flame of passion still burns in the hearts of the participating artists, which strengthens us in our conviction that the chèo will always live."he says.
In October 2021, the Ministry of Culture, Sports and Tourism began to develop the file that it will submit to UNESCO with a view to registering the chèo as a world cultural heritage site.
VOV/VNA/CVN
.