The month of December is approaching and the time has come to choose your Advent calendar to wait quietly until Christmas! And to guide you in your thinking, the editorial staff of Seriously has concocted a small selection of calendars as cool as each other. Pop culture, beauty, food… There's something for everyone!
Difficult to find your way around all the Advent calendars on the market! Fortunately, we have selected the best in each category, whether for adults or children, for women or men. It's up to you to choose the one that best suits you to punctuate your month of December!
#1 – Advent calendars 2022 pop culture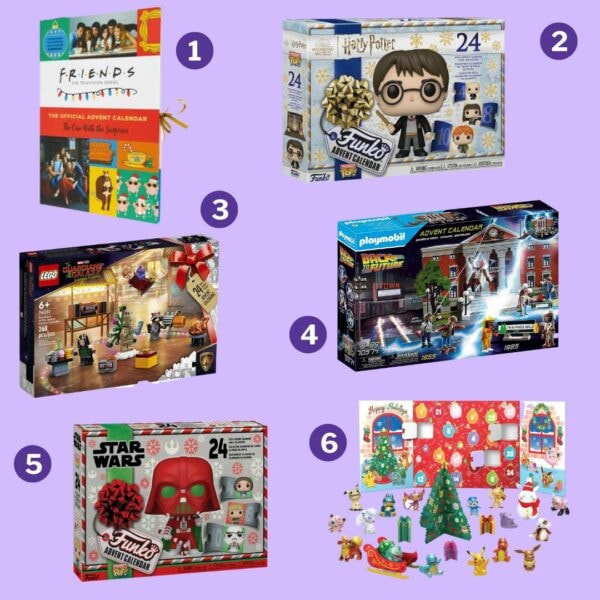 1. Advent calendar Friends25 days of surprises and more than 40 memories, €29.95 at calendardelavent.com or Amazon
2. Funko POP Advent Calendar! x Harry Potter24 figurines, €60 at Funko Europe or €44.99 at Place des Pop
3. Advent Calendar Guardians of the Galaxy268 pieces, €34.99 at LEGO
4. Advent Calendar Back to the future97 pieces, €29.95 (on promotion) at Amazon or €33.90 at the advent calendar.com
5. Funko POP Advent Calendar! x Star Wars24 figurines, €60 at Funko Europe or €44.99 at Place des Pop
6. Advent Calendar Pokemon18 figurines and 6 models to assemble, €33.99 at FNAC
#2 – 2022 beauty/wellness Advent calendars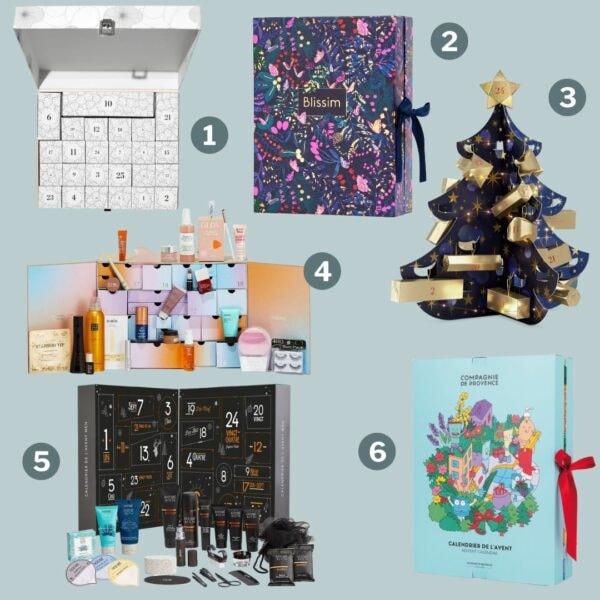 1. Oh My Cream x Three Seven Paris Advent Calendar, 25 beauty products (skincare, make-up) at the real value of €665, €165 at Oh My Cream!
2. Blissim Advent Calendar, 24 beauty products (makeup, face, body and hair care) at the real value of €300, €64 (or €54 subscriber price) at Blissim
3. Rituals 3D Advent Calendar, 24 beauty products (care) and candles at the real value of €160, €99.50 at Rituals
4. Zalando Beauty Advent Calendar, 24 beauty products and accessories at the real value of €500, €116.95 at Zalando
5. Nocibé Men's Advent Calendar, 24 products and accessories at the real value of €56.70, €39.95 at Nocibé
6. La Compagnie de Provence Advent Calendar, 24 beauty (care) products at the real value of €130, €70 at Sephora
#3 – Advent calendars 2022 food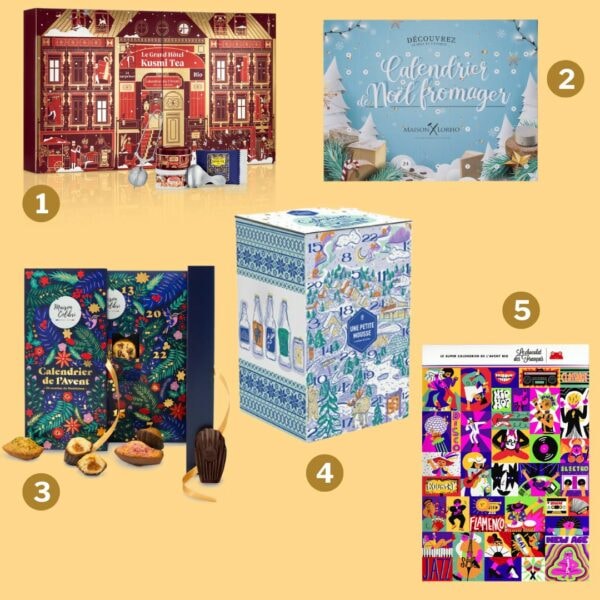 1. Kusmi Tea Organic Advent Calendar, 20 tea bags, infusions and 2 miniature accessories, €38.90 at Kusmi Tea
2. Maison Lorho Cheese Advent Calendar, 24 gourmet cheeses, €79.90 at Maison Lorho
3. Gourmet Advent Calendar, 24 original madeleines with new recipes to discover exclusively, €38 at Maison Colibri
4. Special beer Advent Calendar, 24 craft beers (Stout, IPA, Pilsner, Bock, Tripel, Berliner Weisse…), €69.95 (on promotion) at Une Petite Mousse
Alcohol abuse is dangerous for your health, consume in moderation
5. "Super Organic Advent Calendar" Advent Calendar, 24 ultra-gourmet chocolate surprises, €34.90 at Le chocolat des Français

Virginia Incerto
Pop culture and lifestyle journalist