"Apply the primer to your face bro." The tone of the tutorials has changed. Sometimes inspired by city codes, they are now aimed at a wider audience. Yes, men want to take care of themselves…
Garden of Eden: the city of eyeliner
No, taking care of yourself or your skin is not a "girl's thing". The old codes of masculinity are now overthrown by social networks and that's good.
"Go ahead my face go try in the neighborhood! So bro for that you will need three different shades and a blush! Wait for the blood before you start, apply your base on your face bro! » When the influencer Jardin D'Eden speaks in front of the camera, we are immediately struck by the tone.
It uses city codes to wear make-up tutorials for men. This mixture, which appears to be immiscible, nevertheless works perfectly. Foundation, concealer, powder, all products are presented and tested to be "serious bg when you go to refuel in the neighborhood".
It's a breath of fresh air blowing on masculinity and at Kool mag we love it. 217k followers on TikTok, 24k on Instagram, the success is growing for Jardin d'Eden who does not hesitate to respond to the comments of these detractors directly on video.
" And on the other hand, Abdel, you're going to shout straight out because I'm not your friend. "I'm sorry bro I'm going to have to fail you because I'm not into guys." »
If his way of approaching the subject of makeup for men is a first, others are already doing tutorials on the subject. A trend that is found among the makeup giants. Men have indeed become ambassadors for makeup brands like the rapper Lil Nas X at Yves Saint-Laurent.
Not all men wear makeup and all of this may not speak to you. Know that other tutorials exist to properly trim your beard, for example.
Trim your beard or hide those dark circles
Not everyone wants to wear foundation, but everyone wants to have beautiful skin or a beautiful beard.
The YouTube channel "Les tutos de Winslegue" has understood this and offers all kinds of tutorials for men. The youtubeur, for example, tests different beard trimmers and explains how to make gradients worthy of the best Barber Shop but at home. He does not hesitate to show the underside of his hair transplant either, and participates in breaking down the taboos that still exist around such an intervention.
He also tries different products, treatments for men like those offered by Horace. This brand has succeeded in democratizing men's products and today offers a range ranging from moisturizers to beard oils and shampoos.
Because if there is indeed a grotesque side to this misplaced virility, it is that it would almost like to make us believe that to be a real guy, you need blackheads. While we all agree that the only thing it brings is buttons and not an imaginary street cred'.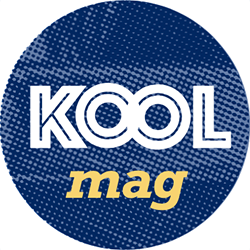 MenLife: the everyday man's network