Singer Slimane has just launched Cousin.es, a line of hair cosmetics inspired by his mother's beauty recipes. The former coach of The Voice Belgium answers our questions on the spot.
The question you are asked most often?
"How are you?" Before, I always answered mechanically: "It's okay!" Today I allow myself to answer: "Not too much, now I'm tired or I'm nervous." I give myself the right now to tell the truth.
The sport you practice in thought?
I would have dreamed of being a breakdancer. I did dance when I was younger but eventually singing took over. I find it beautiful to combine the body with art and music. There is really something that still excites me about dance.
The place you never came back from?
Canes. Where I went with my family when I was a child. These are my first vacation memories. Each time I go back, I look back with nostalgia on the excitement of the eight-hour drive to get there, the pleasure of the sun and the beach. Carefree too.
The display of this content has been blocked to respect your cookie choices. By clicking on "View content", you accept cookies. You can change your choices at any time by clicking on "Cookie settings" at the bottom of the site.
View content
The person who influences you the most?
My daughter! She may only be 10 months old, but the simple fact that she is here influences all my life choices. Whether I accept or not.
The dish that brings you back to childhood?
My father's mash. He never cooks, it's the only thing he knows how to do. On the other hand, I do not prepare it at all like him. I love to cook and I reproduce a lot of dishes from my childhood, but this mash had a really special taste, probably because he was the one who prepared it. It was like a small event.
Craziest thing you've done?
Oh dear, there are so many (laughter). Because you have to choose one, I would say participate in The Voiceagreeing to bare myself in front of millions of people like that, I had no idea what impact it would have on my entire life.
A line born during confinement
Like most of us, Slimane found himself at home during confinement faced with hair concerns. "Since I was little, I have suffered from scalp psoriasis, he confides to us during the interview he gave us on the occasion of the release of the Cousin.es line With the stress of confinement , I did a little push. It was then that I remembered the care my mom gave me. She used black cumin oil. I started putting it on my hair and doing my little preparations, the same way I cook. And I was happy to see that the scales and itching had disappeared. And that my hair was more and more beautiful. »
The desire then comes to him to make the greatest number of people benefit from it. By launching an inclusive hair care brand that also takes into account the needs of curly and frizzy hair. He then set up a partnership with the Bogart group, owner of the April perfumery chains. After almost three years of testing, the Cousin.es line is now on the market. It currently has three products: a shampoo, a balm and an elixir, all of which are more than 95% natural and vegan.
A job you could have done?
Cook or teacher in music or scenic expression. The transmission is something that I like very much. As I had the opportunity to do by being a coach for The Voice Belgium in 2018 and 2019.
What really gets you drunk?
The monotony. When I have to do the same thing all the time, I feel imprisoned and I don't like it. Even if in my job, it's never really the same thing, on tour, I tend to want to change a lot of things in the show.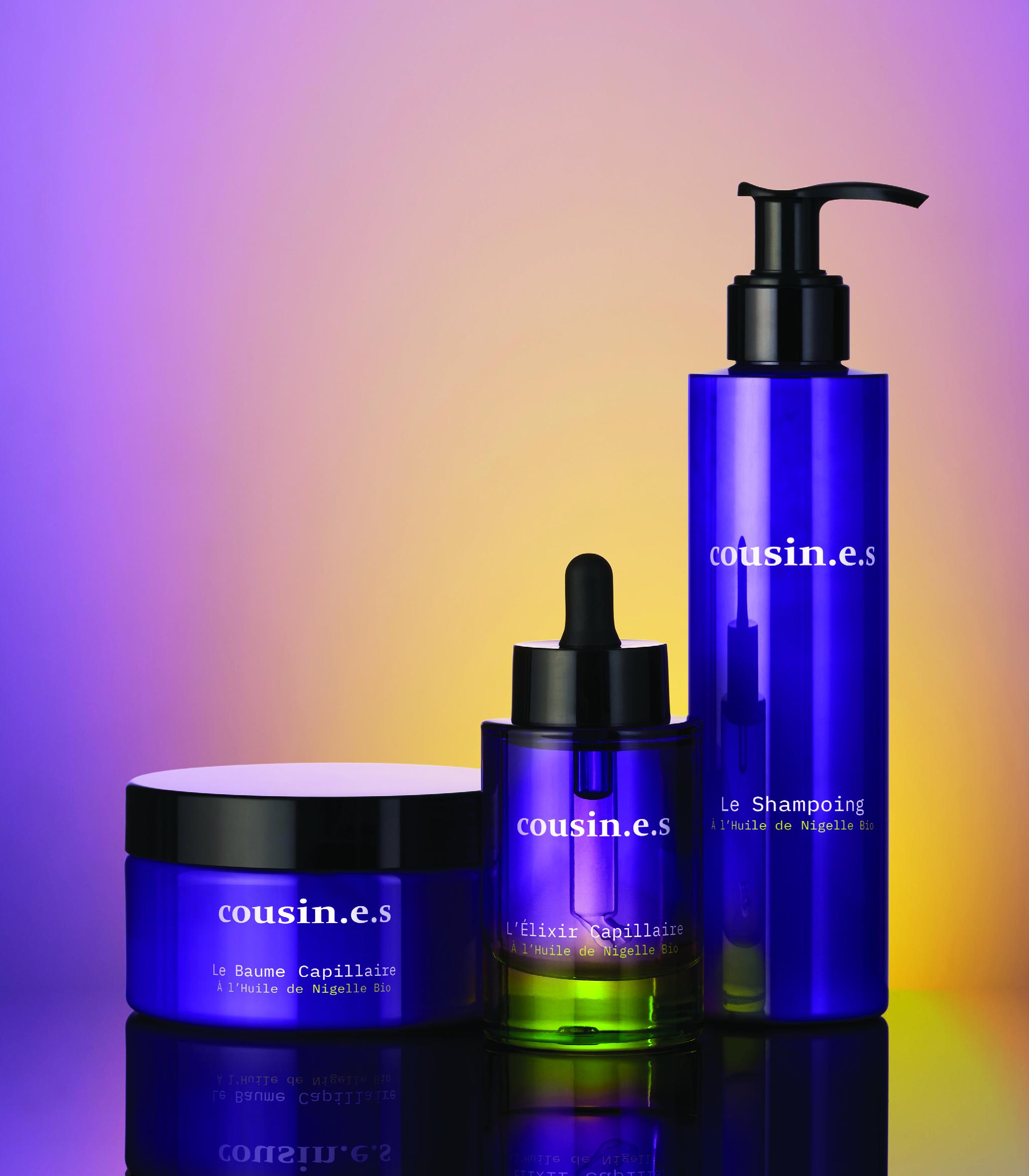 One (only) word to describe you?
Keen.
Your weirdest purchase?
A see-through t-shirt! I found it beautiful, very stylish at the time. I must have forgotten for five minutes that I would never put it on. I still have it, too. Every time I see it, I still find it beautiful but I don't even put it on because I know it's useless.
A concrete idea for a better world?
Become aware of who we are, for good or for bad. I'm sure it would help to judge others less.
What would you like to do right now?
Go to the beach in the sun and bathe in a transparent sea.