The question is at the heart of cosmetics development and at all stages of a product's life. For many years now, savings have been made at the production level, through better water management in the factories. Then, brands took care to reduce its use for formulas or even packaging, improvements that are still in progress. Today, the objective is to reduce the quantity of water used to use the products. If this concerns shower gels and facial cleansers, it is above all the hair care sector that benefits from innovations.
Do without water: a simple and radical idea
Leave-in products have the advantage of not requiring us to turn on the tap. In this regard, Klorane, with its dry shampoo, has outstripped everyone. Launched in 1971, it is still relevant today. "Over a year, replacing hair washing in the shower every week with a dry shampoo saves 500 liters of water", tells us Dominique Alix, research and development project manager at Pierre Fabre. Not to mention that for its manufacture, this powder formula requires 96% less water than a liquid cleanser. If the powder makes the hair fresh and light, it cannot however replace 100% a classic formula. The same problem arises with leave-in detangling sprays. They are perfect for saving the precious liquid, but, to obtain a more intense care action, they must be alternated with conditioners in the shower. Nevertheless, innovations are emerging. "The 'leave-in' option seems obvious, but it requires a great deal of research if you want to obtain the same effectiveness and the same pleasure of use as with a rinse-out product", insists Ana Kljuic, vice-president of research and innovation at L'Oréal. The conditioners in the Garnier Ultra Doux Leave-in range promise this double satisfaction and guarantee a saving of 100 liters of water per tube. In terms of body hygiene, the alternative to soap or foaming gel is not for tomorrow, although laboratories are seriously considering it. "Finding solutions acceptable to consumers for washing without water is part of our research projects," says Dominique Alix.
Improving rinsability: a challenge for formulators
The new challenge is to ensure that the products are eliminated from the skin and hair at high speed. "We now know that it takes 7 liters to rinse out a shampoo, for example. The objective is to reduce this quantity", explains Ana Kljuic. The recipe does not hold in one word: it is the choice and the quantity of surfactants but also their association with the other ingredients of the formula which makes it possible to achieve this. With its Ultra Doux solid shampoos, Garnier announces a 20% water saving for rinsing compared to a liquid formula. In order to clearly quantify these savings for each product, the L'Oréal group is working on a measurement methodology that will offer total transparency to consumers. At Klorane, it is also the solid that promises the best rinsability with mango shampoo. "We time the rinsing time with trained hairdressers," reports Dominique Alix. In addition, these solid bars guarantee enormous water savings in the formulation. Pierre Fabre advances the calculation of minus 90%, a solid shampoo of 80 g equivalent to two bottles of liquid of 200 ml.
Change your habits: we're all going to get started
"By 2030, we are committed to reducing by 25% on average, compared to 2017, the water consumption related to the use of finished products. It's very ambitious, because we only control part of this usage phase. We know that 60% of the water consumed comes from consumer behavior," underlines Ana Kljuic. Thus, the products to be rinsed off are those with the strongest impact and this is directly linked to the quantity of water used during use but also to the energy required to heat it. "By reducing your daily shower by two minutes, you save 90 kilos of CO2 eq. [équivalent carbone] "says Ana Kljuic. And, for make-up removal, rather than throwing large quantities of water on the face, we use a damp glove or reusable discs. The most effective gesture, but also the most diffcult to adopt, is to stay less long in the shower.
"We conducted a study which shows that it is not because the products require more time to be rinsed that consumers make the shower last, but for the pleasure it gives them", notes Dominique Alix. To help us improve our ecological balance, initiatives are emerging, such as those of the Toulouse startup Ilya (ilya-tech.fr), which is supported by the Pierre Fabre group. She has developed a sensor to attach to her shower to find out her water consumption, and therefore reduce it. The Avène brand has installed these sensors in the rooms of its spa hotel in order to raise awareness among spa guests without making them feel guilty. "Their second project is a closed circuit shower. The water is collected, filtered and slightly heated while you shower, which means you can use 5 liters of water on average instead of 70 litres," reports Dominique Alix. Work will be needed in the bathroom. On the other hand, the pleasure of a good shower will remain intact.
Choose a water-saving hairdresser
Very invested in hairdressers who use hair and coloring products from the brands of its professional division (Kérastase, L'Oréal Professionnel, Redken), the L'Oréal group has entered into a partnership with the start-up Gjosa (gjosa.com) , at the origin of a smart shower head. Attached to the tap, it reduces the water flow without losing power. "It ejects 2.4 liters of water per minute instead of 7, thanks to a water propulsion system derived from space technology," explains Ana Kljuic. This represents a reduction in water consumption of 65%. The group is targeting 100,000 equipped salons worldwide. While waiting for this tool, elected among the hundred best inventions of 2021 by the American magazine Time, is accessible to the general public, you can ask your hairdresser, or even encourage him to get it.
Our shopping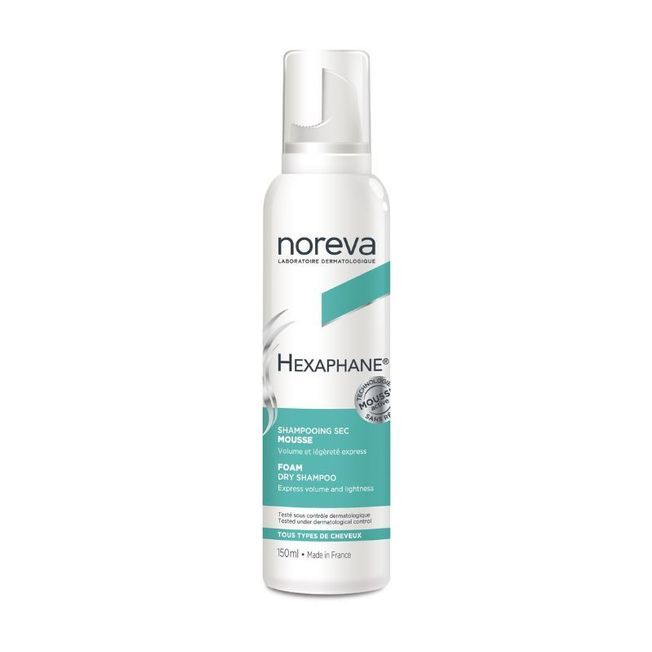 SENSORY This dry shampoo in the form of foam leaves no residue. Dry Foam Shampoo, Noreva, €9.90 for 150 ml.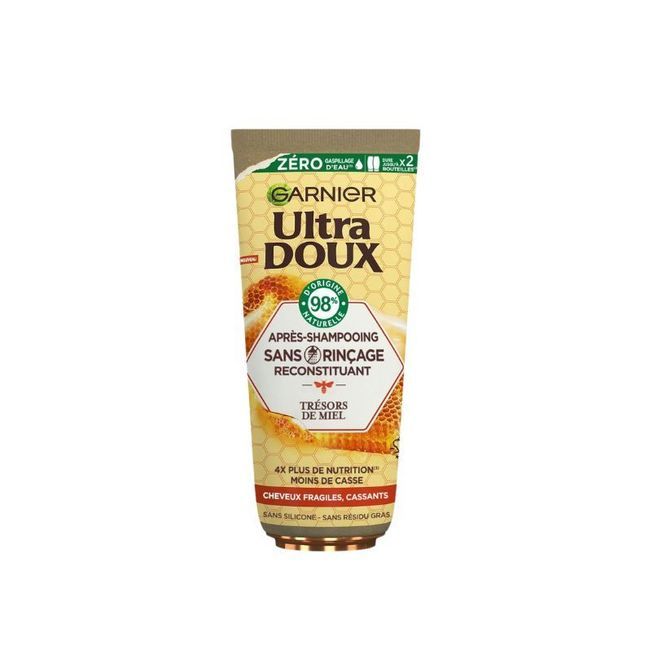 RICH This anti-breakage formula is applied to damp hair. Ultra Gentle Restorative Leave-in Conditioner, Garnier, €4.50 for 200 ml.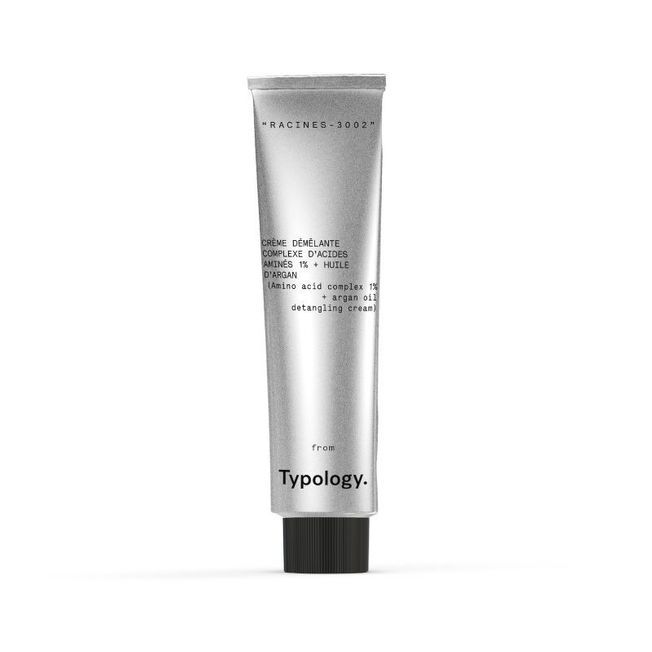 MINUTE Amino acids and argan oil in a silicone-free cream to apply immediately after washing. Detangling Cream, Typology., €17.10 for 130 ml.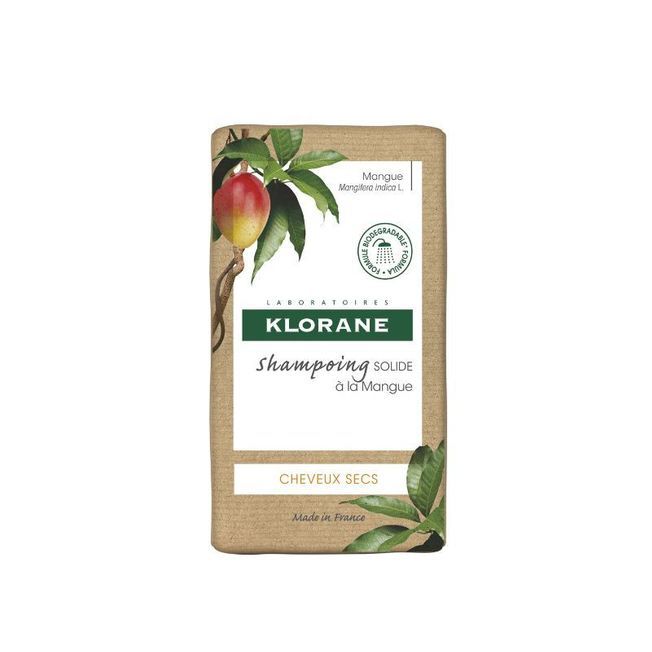 FEEDING A bread designed for dry hair in need of suppleness and shine. Solid Mango Shampoo, Klorane, €7.65 for 80 g.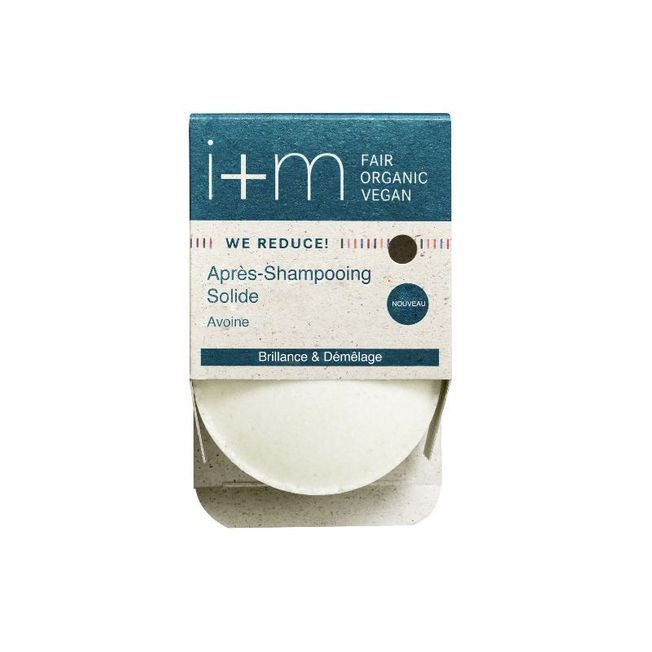 MINIMALIST It nourishes without weighing it down and limits frizz. Solid Oat Conditioner, I+M, €8.90 for 50 g.
PREPARATOR For very dry hair, this pre-wash oil rinses out easily. Shea Nutri Intense Nutrition Oil, René Furterer, €28.50 for 100 ml.