The first success of Maria Galland is to have convinced the managers of beauty institutes, by far the most expert and demanding clientele because they are on the front line to satisfy their faithful. The brand founded in 1962 by a former ballet dancer set out with the mission of revealing the unique beauty of every woman. Sixty years later, the tricolor brand is still one of the most advanced in cosmetics. What remains of the promise of its founder? Forbes spoke with CEO Kirsten Hangarter, custodian of a legacy that still lives on.
A ballet dancer who embarked on entrepreneurship and cosmetics in the early 60s, it was not common. What are the undersides of this choice?
Kirsten Hangarter : I want to answer you: audacity! Maria Galland was a visionary, determined woman, passionate about beauty. You have to remember that in 1962, to create a business when you were a woman, and a very young woman moreover, you needed a good dose of courage and tenacity. She also certainly had a small dose of madness! At less than 30 years old, she had already opened a beauty house and launched three cult products: Mask n°2, Regenerating Cream n°5, and of course the cult Modeling Mask.
Movement and energy are the two pillars behind the brand's aesthetic protocols. A holistic approach, ahead of its time, which also evokes the current trend of facialists. Explain to us the importance of this discovery for Maria Galland.
Very curious and eager for knowledge, Maria Galland had this conviction that beauty was not a surface cosmetic result. Generous, she was keen to reveal the unique beauty of each woman, she really listened to them and called them "her patients". More than plastic beauty, it aimed above all at elegance. She immediately surrounded herself with scientists from all walks of life to explore the mechanisms of cell regeneration, the stimulation of tissues and muscles through skilfully choreographed protocols, the impact of nutrition on the skin: by co-creating products and cabin with several experts, she thus initiated a new movement for skincare.
The 2022 woman is very educated in terms of aesthetics: what dialogue do you have with your clients and what concerns do you respond to?
We share our knowledge with our clients, it is a question of respect and precision of the individualized response that we bring to each one. We take the time for a thorough diagnosis, not only of the skin but also of each woman's lifestyle. All brands claim to carry out a diagnosis, but few of them have done so for 60 years on the basis of extensive knowledge of the skin and the needs of women. We are lucky to have this capital, this source of incredible data on women and their skin.
Our products all have a number and it's no coincidence: among the elements that make the brand unique, there is the ambition to offer each woman a care protocol to follow at home by combining the products she he needs nothing more. She thus receives a unique code, which is likely to evolve over time, according to the needs of her skin.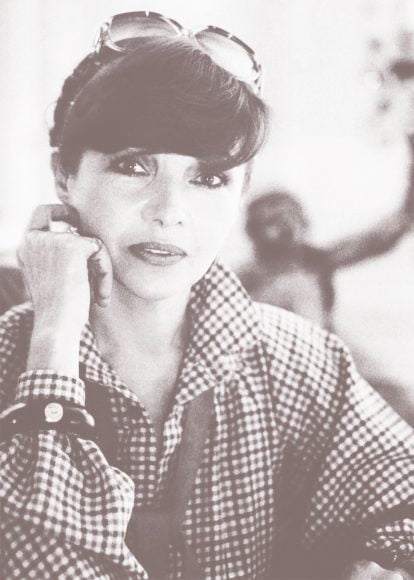 Behind Maria Galland products, there is the interaction of dermatologists, chemists and biologists. What are the characteristic formulations of their discoveries?
We historically have a very strong expertise in anti-aging, but our collections allow us to provide a personalized response for each woman's skin. We ensure that our products combine the optimal dose of active ingredients for visible effectiveness, increased over time. We do not make false promises: it is part of our values, and again, of respect. The results are there, they require what we can call a "skinvestement": taking care of your skin over the long term for real results.
We must not forget pleasure, which is intimately associated with effectiveness: while our products combine the optimal dose of active ingredients for visible effectiveness, we do not compromise on sensoriality.
Has your brand remained in the family fold?
Maria Galland Paris belongs to a foundation. It is a strong signal of what we are and want to be: a brand that has been influencing beauty for several decades beyond mercantile considerations, a brand that is creating a movement for respectful skincare.
Kirsten Hangarter : " All brands claim to carry out a diagnosis, but few of them have done so for 60 years on the basis of extensive knowledge of the skin and the needs of women. "
An anniversary is also a good excuse to open a new chapter. What story will you write at the start of 2023?
Over the past year, I have undertaken to re-emphasize the fundamentals of the brand, which are extraordinary and which we had to make known to as many people as possible: the exceptional quality of our products, the exclusively manual cabin protocols, and this approach that is both ultra-personalized and holistic. Younger generations don't know us while our products are exceptional, formulated according to ESG standards for several years. So I want to let it know because I'm very proud of it!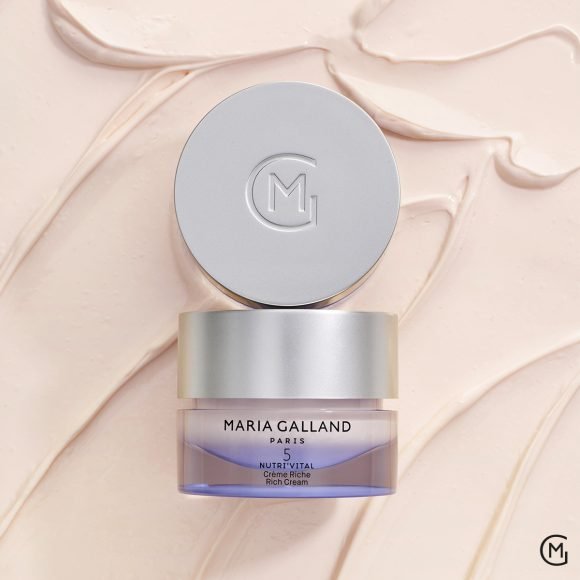 We have big projects that I cannot reveal yet, but I can already tell you that we will find our iconic products there, and in particular the Modeling Mask, this cult product which allows a visible transformation of the skin into a cabin session. For 60 years Maria Galland Paris has been influencing beauty, and we have every intention of going even further!
For further :
Maria Galland
www.mariagalland.com
<<< Also to read : " The Domaine De Rochevilaine, Flagship Of The Breton Hotel Industry >>>