On the way to the discovery of the new Box Therapy. After Egypt last month, this month we are heading to Indonesia to discover new wellness rituals typical of the country.
The Box concept The Therapy Box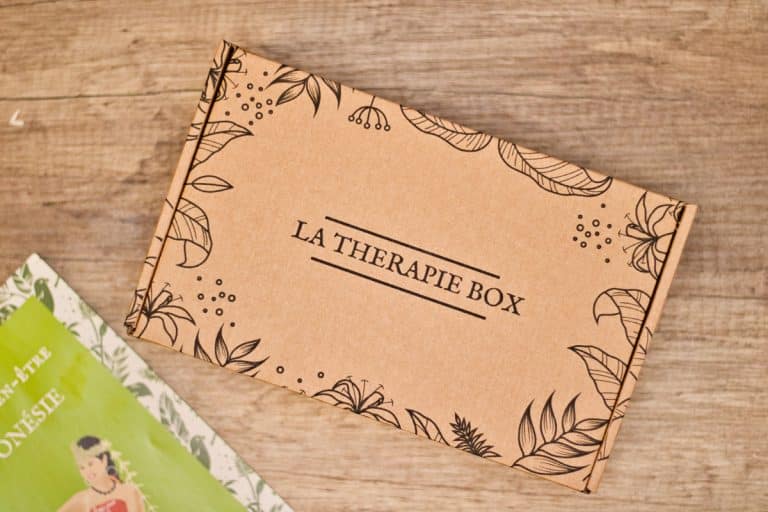 Each month, we receive a box on a well-being routine from a particular country. Inside each of the monthly boxes, you receive a complete booklet with beauty tips and the virtues of the plants in the box; a tea/infusion; an accessory and a surprise.
The box is free subscription, without commitment, available at the price of 29.90 euros per month.
On the program for this month of November: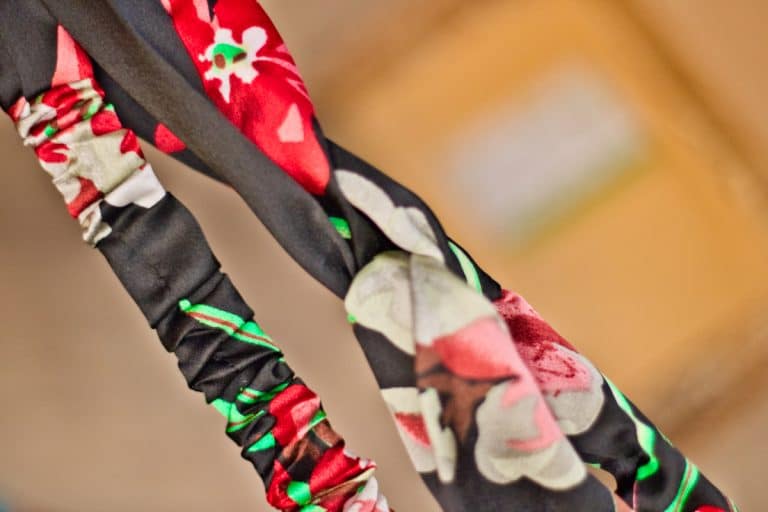 "On the way to Bali
This month, the Therapy Box takes you to Indonesia, the largest archipelago in the world. We will go in search of the beauty secret of beautiful Javanese women, the virtues of mangosteen, rice flour, turmeric and moringa. – Box editorial The Therapy Box from November 2022.
Let's discover together the content of The Therapy Box of the month of November.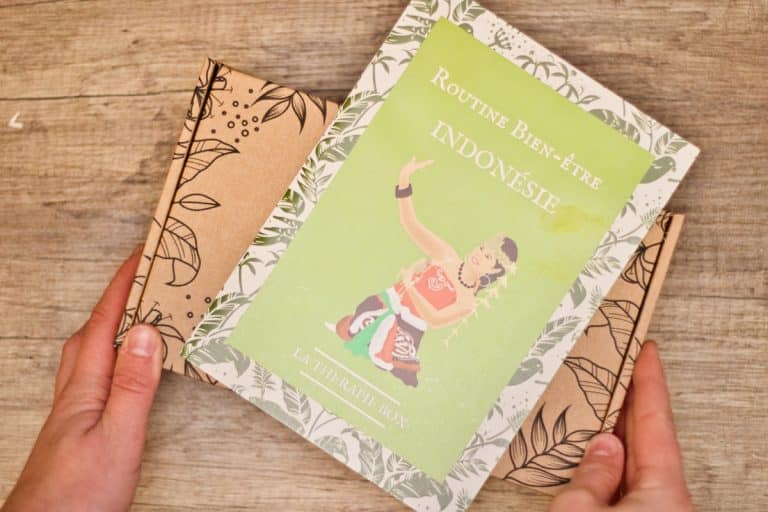 Contents of November's Theory Box in the heart of Balinese temples
Step 1 – The Lulur scrub
Step 2 – Anti-aging treatment
Step 3 – Flower crowns
Step 4 – Fruit of the Gods Delight
I invite you to discover all this in more detail.
Step 1 – The Lulur scrub
We start our wellness routine with the Lulur scrub which is based on a mixture of rice powder, turmeric and ginseng that we received. Add coconut oil and yogurt or milk.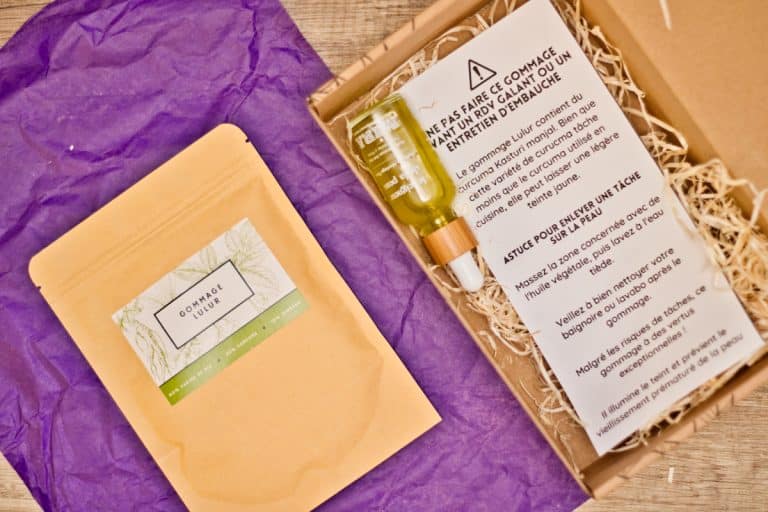 The wild turmeric found in the blend helps reduce blemishes, improve complexion and fight against skin aging.
Step 2 – Anti-aging treatment
We continue with a very simple anti-aging treatment: moringa oil from the Mira brand.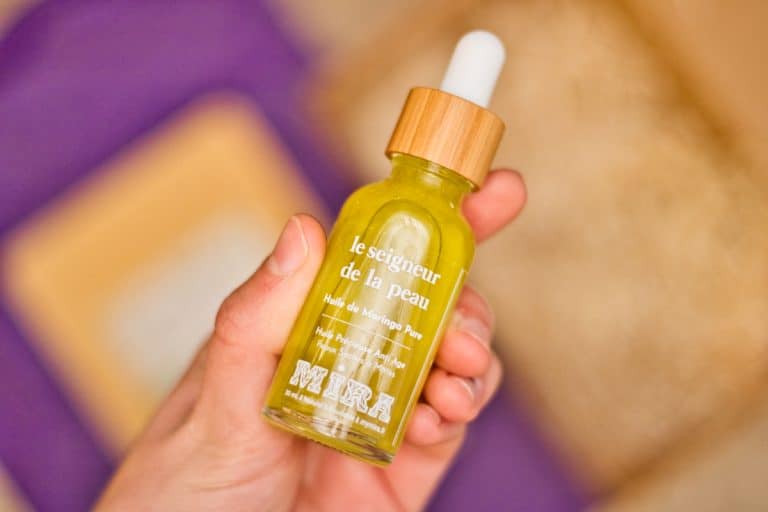 Moringa oil is used for its purifying, softening, digitizing and protective effects on the skin. It can also be used as a hair care, to nourish, repair and stimulate our hair.
This "Lord of the skin" oil is produced from wild trees and with respect for nature.
Step 3 – Flower crowns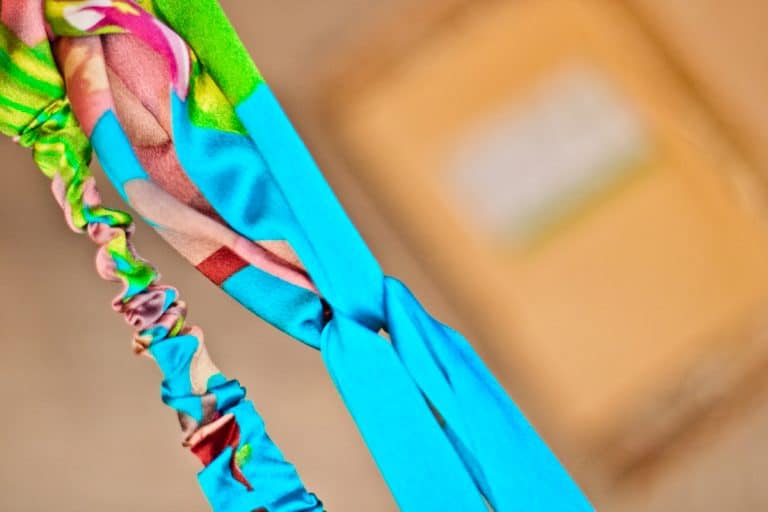 Flowers hold a very important place in Balinese culture. It is found both in offerings made to the gods and in beauty rituals.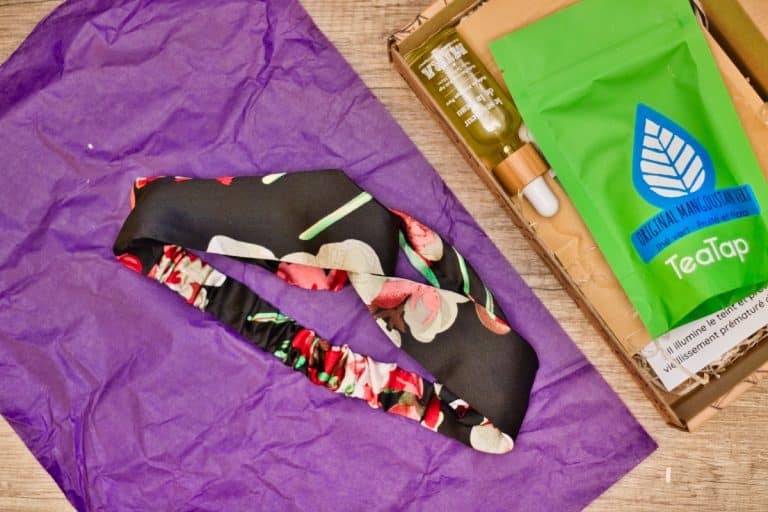 We received two sublime headbands that are very practical to hold our hair and at the same time very pretty. Something to enhance our look.
Step 4 – Fruit of the Gods Delight
Make way for indulgence with a delicious mangosteen tea, a delicate, sweet and sour tropical fruit. It is rich in antioxidants, is anti-inflammatory and stimulates our natural defenses. It's perfect for this season.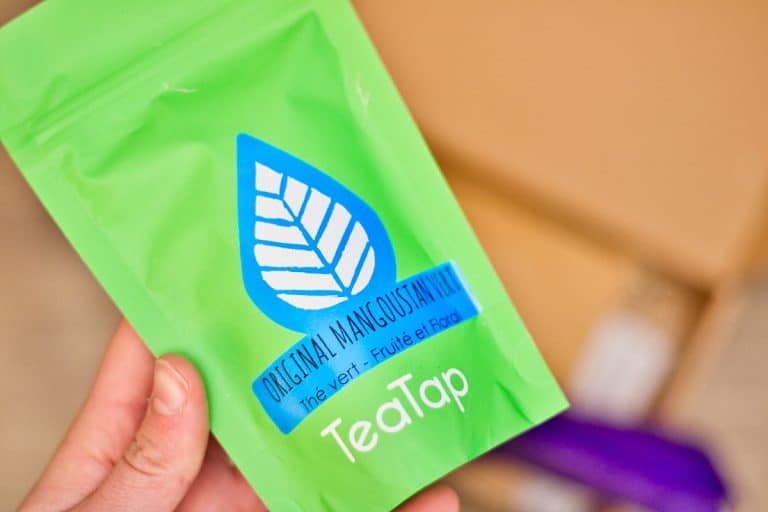 This "Original Green Mangosteen" tea from TeaTap is an organic mangosteen green tea with mango and passion fruit.
My opinion on The Box Therapy from November 2022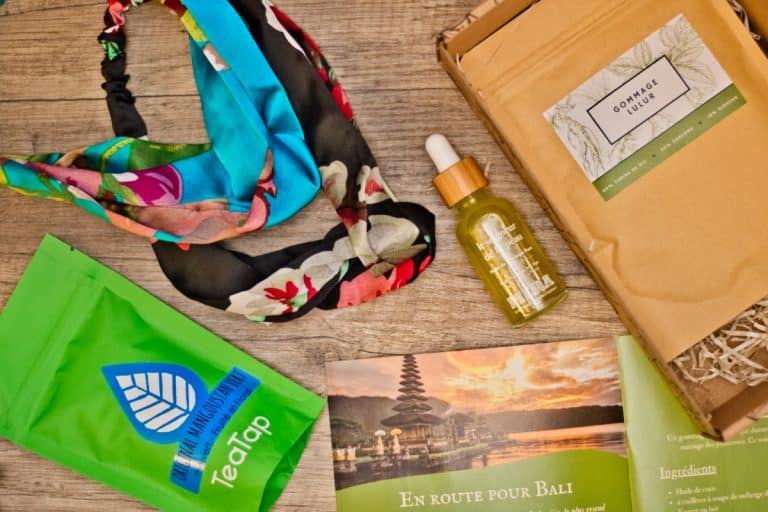 A sublime well-being box that I loved discovering, especially since I had the chance to travel to Indonesia and especially to Bali. It brought back memories for me. What I like about this Therapy box is that we leave each month for a new destination and that we discover lots of products and treatments to do on your own, all in simplicity, with very few ingredients. .